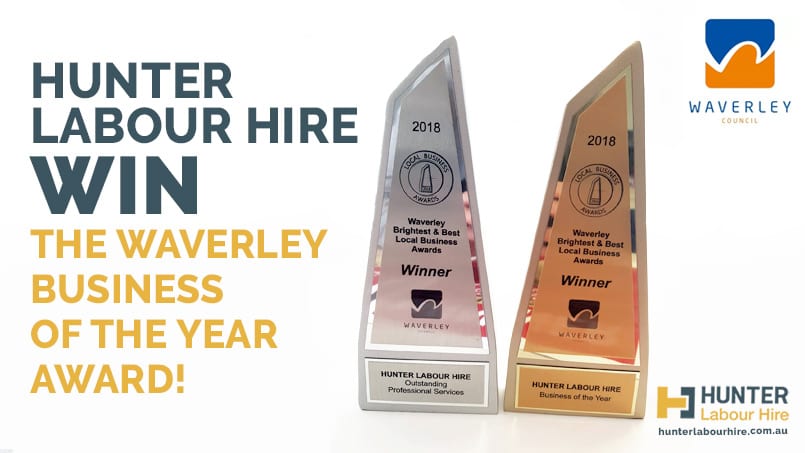 16 Nov

Hunter Labour Hire Win The Waverley Business of the Year Award!
Double Award Winners!
We do love a good awards night out here at Hunter Labour Hire but last night will definitely be one that won't forget anytime soon!
The whole team were in attendance at the Waverley Council Brightest and Best Business Awards at the East Leagues Club in Bondi Junction last night. We are delighted to announce that we became Double Award winners taking home the Professional Services Award and the overall award of the night Business of the Year! The competition in the room last night was immense with an incredible range of successful business people from new to old.
Professional Services Award
The first award we won was in the Professional Services category and we were up against some serious competition here including; Believe Advertising & PR, Cane Financial, Carpet Kings, Sapphire Medical, Malleys Lawyers, Kwik-Kopy, Flo-Social, and Moving On. We are very proud to have been voted number one in this category and would have been more than happy if that was the only silverware we took home on the night but little did we know there was more to come!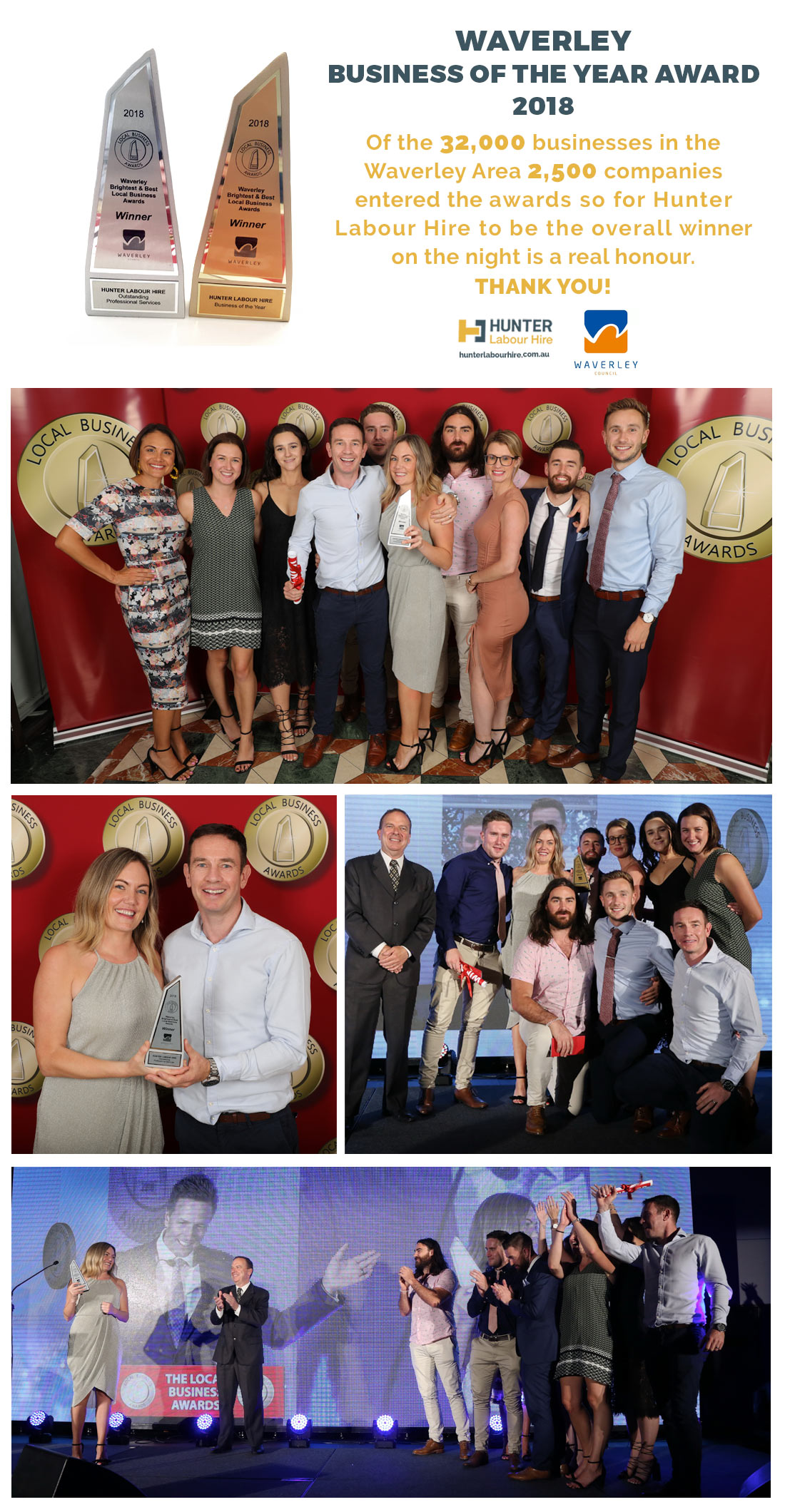 Business of the Year Award
The Waverley Mayor John Wakefield was presenting the awards to the relevant winners at the event last night and we had the privilege of joining him up on stage for an incredible second time! We hadn't even had time to absorb the fact we had won the Professional Services category when it was announced that we had also won the prestigious Business of the Year Award. Of the 32,000 businesses in the Waverley Area 2,500 companies entered the awards so for us to be the overall winner on the night is a real honour and an amazing achievement.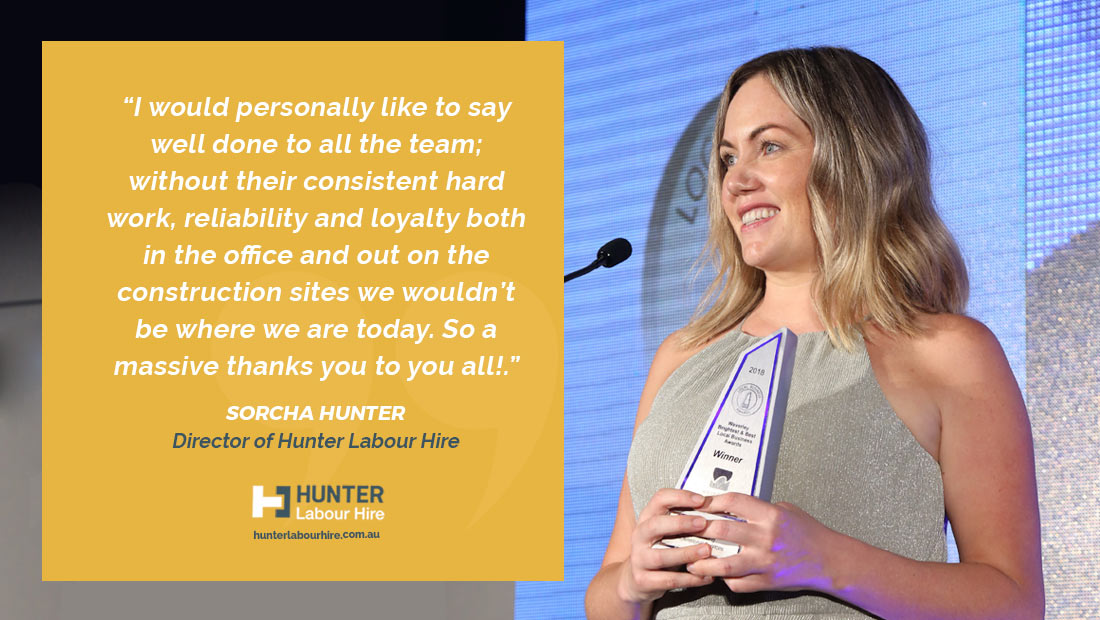 Speech… Speech!
It goes without saying that we're bowled over with the double win and know that it wouldn't have been possible without the support and custom of our great clients and the outstanding work and effort of our labour hire staff and office crew. We were finalists last year and got pipped at the post but winning this year shows the progress and growth of the company – here's hoping we can do it again next year!
"I would personally like to say well done to all the team; without their consistent hard work, reliability and loyalty both in the office and out on the construction sites we wouldn't be where we are today. So a massive thanks you to you all!"
– Sorcha Hunter, Director of Hunter Labour Hire
Join An Award Winning Team
If you would like to be part of the Hunter Labour Hire team then please send through your resume to jobs@hunterlabourhire.com.au or contact us online and one of our consultants will get back to you.