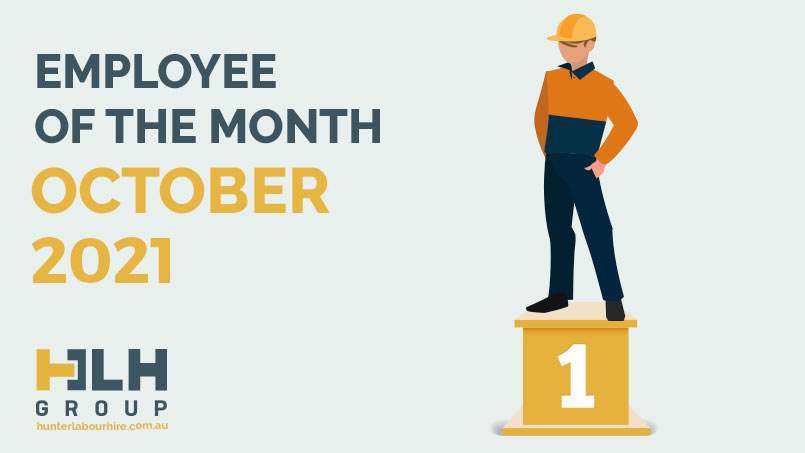 11 Nov

Employee of the Month for October 2021
October 2021 – Employee of the Month
Our employee of the month for October at HLH Group is Mel. This is long overdue as Mel has been with us for almost a year now and impressed every day since. He started with us in December of this year after completing some time doing regional work as a working holidaymaker from Ireland. Mel has proven to be extremely reliable ever since then and gained our trust early on which led to us giving him one of the HLH Group's company cars for hard-to-reach jobs such as one in Tomago, a suburb in the Hunter region.
Adaptable & Efficient
Mel has proven to be very adaptable to any job such as a bricklaying labourer, landscaping, scaffolding, office fit-out and removals while being able to operate all power tools effectively and safely. Mel has also been a recipient of HLH Group's 'refer a friend' $100 Westfield voucher after referring some of his friends to work for HLH Group.
Since January Mel has been placed on a long-term project for one of our clients at the Sydney Opera house where he got trained and certified in 'Working at Heights' safely. This project requires committed long term workers which Mel has proven himself.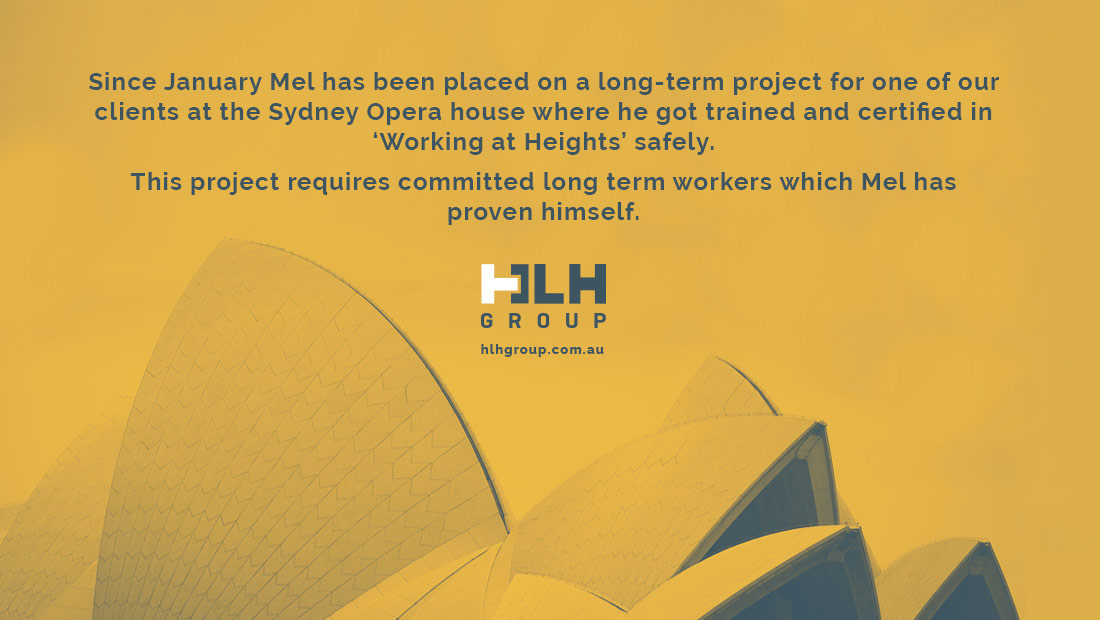 Client Statement
Mel's current supervisor has stated 'he is an excellent worker and leads by example for some of the new labourers that join the team. He listens clearly and does his tasks very effectively and efficiently. I have no complaints about him at all.'
Candidate Statement
Mel has stated he "has found HLH Group very helpful in finding work. Other companies could only offer me one and two days a week but with HLH Group I was getting five days from the start. They are extremely well organized letting you know about job details in full before you go to the site. They will try to accommodate you as best they can, after only 3 weeks with them they offered me the company car to get to jobs that were a little bit further than the city. I recommend HLH Group highly and if I was starting out, I would definitely choose this company."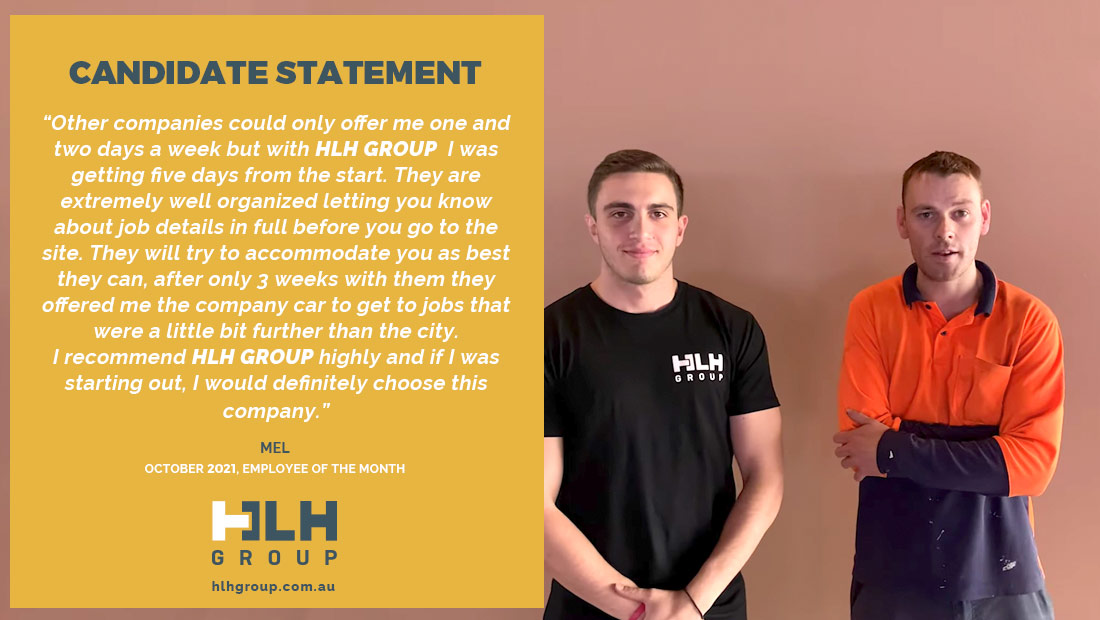 A Proper HLH Group Representative
During a time where there is such a labour hire shortage across Australia, we are very grateful to have people like Mel on our team representing HLH Group and honouring our commitment to 'quality tradespeople quickly and safely'. We hope that Mel stays with us for as long as possible as he is a valued member of our team and if you'd like to join the team then apply online now!