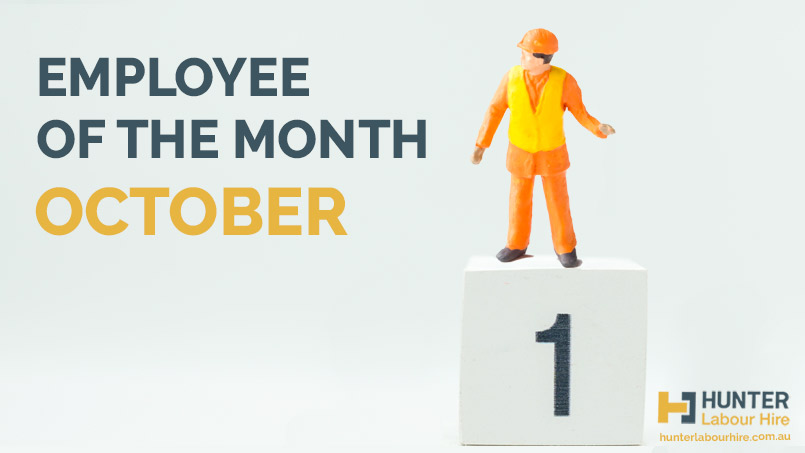 05 Nov

Employee Of The Month October 2019
The Busy Labour Hire Season Has Begun
October was the beginning of what HLH expect to be an extremely busy period for labour hire in Sydney in the run-up to Christmas as it usually is. During October we had several outstanding workers who have received excellent feedback from our clients, so the decision wasn't easy. However, October's Employee of the Month Award has been given to Joe Kellock.
Joe Kellock – Employee of the Month
Joe has been with us since he arrived in Australia in July 2018. Since then he's worked on several different projects in various locations. Joe has always received excellent feedback wherever he's been and has been highly reliable, never missing a single day sick. He is extremely confident with all aspects of labouring and has always displayed a can-do attitude without complaining about travelling long distances to work or about the task in hand.
Promotion to Labourer Team Leader
On Joe's current site his ability and leadership qualities have been recognised and he has recently been promoted from skilled labourer to labourer team leader. In his new position, he is now responsible for managing the work of a small team of labourers and reporting directly into one of the main site supervisors.
Client Statement
"Joe first joined my crew with a simple recommendation that he was a "good worker." Being considered a good worker is essential in this line of work but didn't sound like anything out of the ordinary. After just a short time on the crew, it was evident that he was far more driven, talented, and committed than what you would expect to get from someone who was simply a "good worker." Never have I encountered someone whose work-ethic and performance were so undersold! Given his potential, I advocated elevating his level of responsibility and position to better suit his strengths and ability. Joe has been an essential part of my crew; he currently leads teams tasked with multiple job duties for this project, and he does so with commendable equanimity".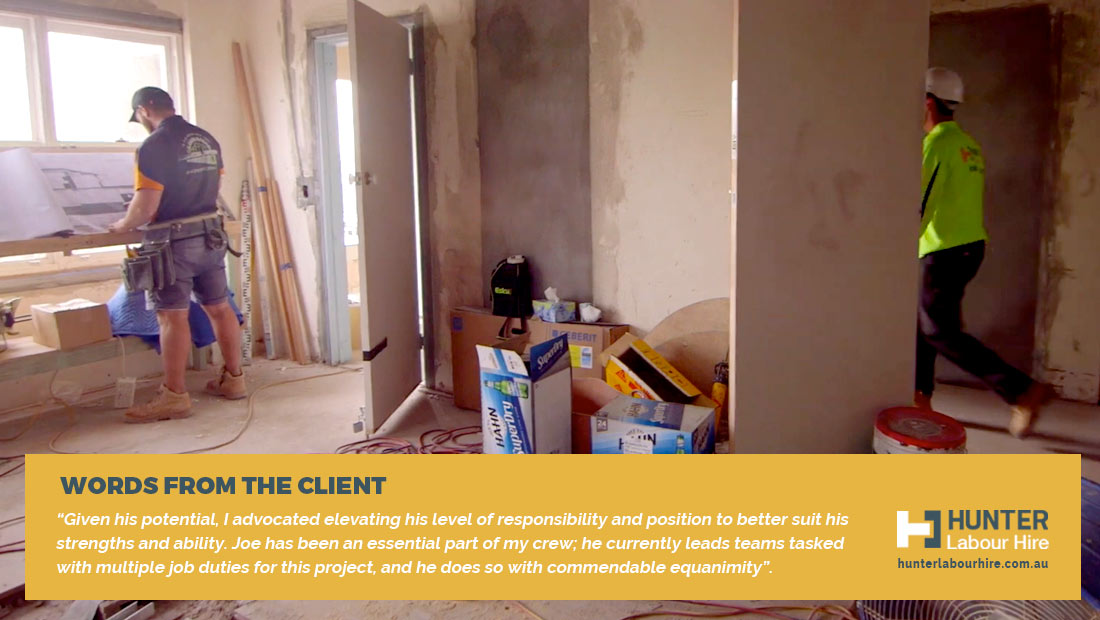 Words From Joe
"I arrived in Sydney July of last year and right from the beginning, Hunter Labour Hire found work for me and consistently kept me working. They are an excellent company and are very easy to communicate with. They do their best to get you long term jobs which they have on two occasions for me, one of which I'm currently working at and making good money. They reward you for your hard work. Overall, I highly recommend HLH, they will take care of you".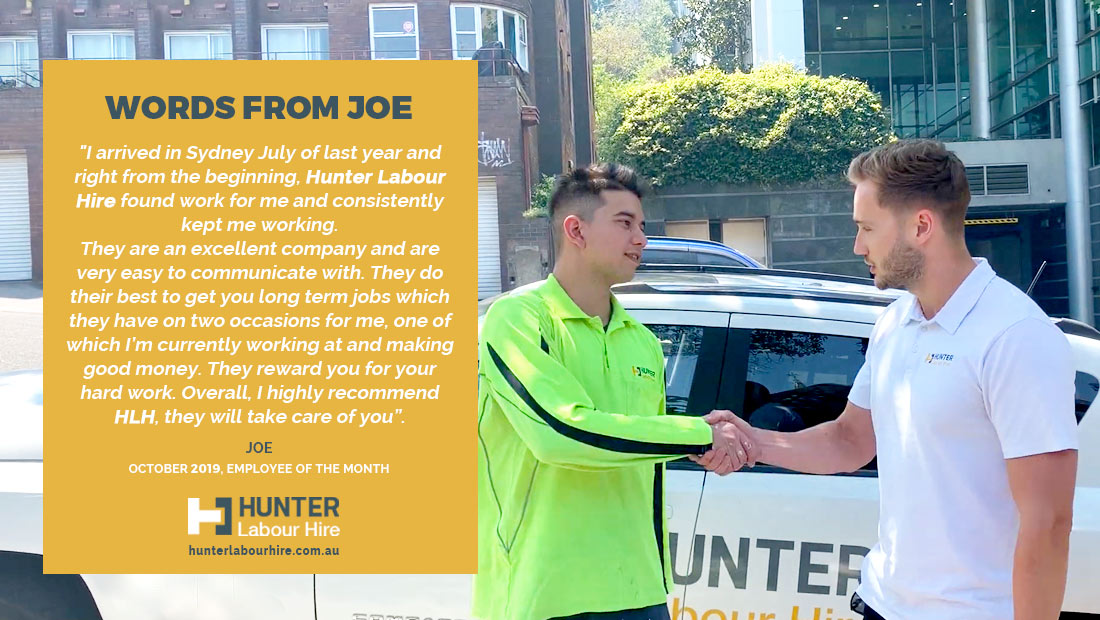 Labour Hire Jobs Available
At Hunter Labour Hire we are always looking for the best in labour hire talent and so if you think you have relevant experience and are eager to work in the Sydney labour hire industry then we want to hear from you! Give our team a call now on +61 2 8985 2019 or register online to work with us and we'll get back to you asap!