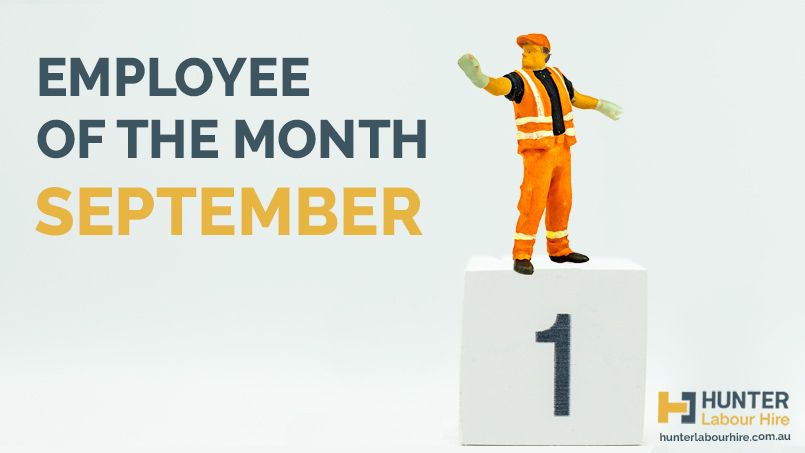 09 Oct

Employee Of The Month September 2019
September EOTM
After a very successful September it's time to give praise to one employee who stood out from the crowd and this month it is Haci Becker. Haci joined HLH in mid-July during his second year working holiday visa. He received brilliant feedback from the get-go, and it was clear he would be one of our top workers going forward knowing we would never have any issues no matter where we sent him.
A Skilled Labourer Who Can Travel!
Haci is a skilled labourer who is confident using all power tools. He has worked for us on various sites across Sydney, some of which have been very far from where he lives. No matter the distance or task Haci hasn't once complained, neither has he received any negative feedback about his performance. He is a pleasure to deal with when liaising with our account management team and makes the job allocation process very simple for the HLH team. HLH will be sad to see Haci go when his visa expires in November but wish him all the best in what we know will be a successful career in the future.
Client Feedback
"Haci has been as great worker for us on site. We used another company for labourers previously, but the quality of the workers wasn't great. Haci has been great getting stuck in and he has the rights skills and attitude on site. I would highly recommend him to anyone".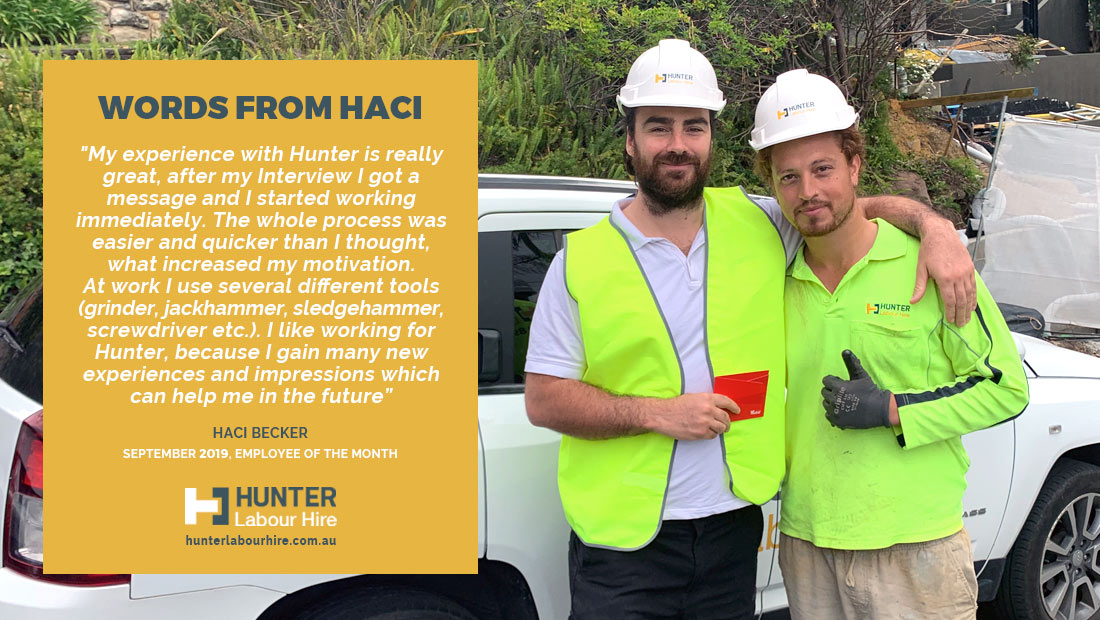 Words from Haci
"My experience with Hunter is really great, after my Interview I got a message and I started working immediately. The whole process was easier and quicker than I thought, what increased my motivation. At work I use several different tools (grinder, jackhammer, sledgehammer, screwdriver etc.). I like working for Hunter, because I gain many new experiences and impressions which can help me in the future".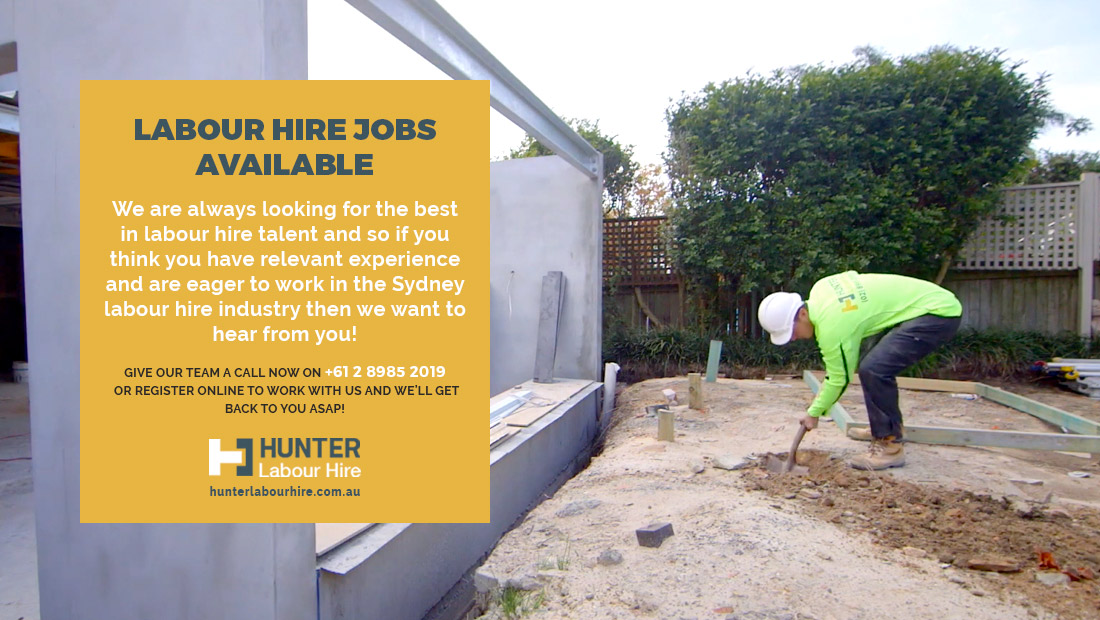 Labour Hire Jobs Available
At Hunter Labour Hire we are always looking for the best in labour hire talent and so if you think you have relevant experience and are eager to work in the Sydney labour hire industry then we want to hear from you! Give our team a call now on +61 2 8985 2019 or register online to work with us and we'll get back to you asap!