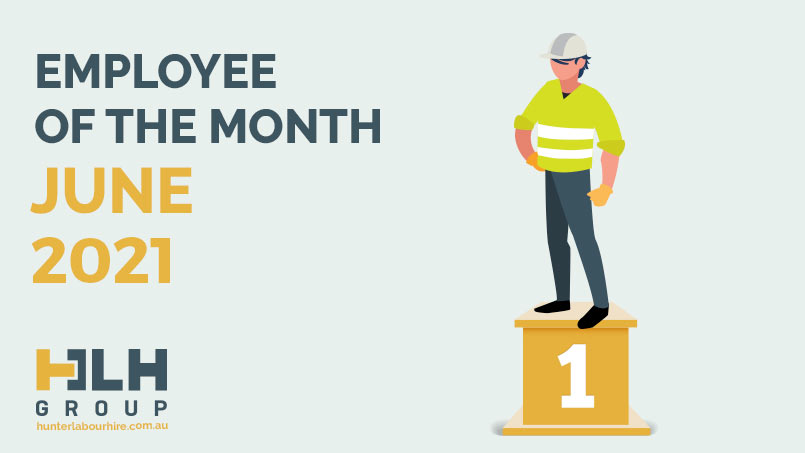 14 Jul

Employee of the Month June 2021
EOTM June 2021
That's half the year done, and we are onto our sixth employee of the Month. This month goes to an employee who has been with HLH Group for over a year and been a long time in the making. This employee of the month has been consistent over the last 14 months and has always received good feedback and has always been a reliable and diligent worker, having worked on multiple sites around Sydney. He has never received bad feedback from any client which is what you want as a recruitment consultant. Without further ado, the HLH employee of the month for June 2021 is Courtney Anderson.
Account Manager Statement
Courtney started working as a skilled labourer on-site and has been doing 10-hour days for five days a week. Courtney has proved himself to be a reliable and hardworking individual who consistently impresses the site managers. Dealing with Courtney has been a pleasure as he is one of the most reliable individuals that always gives his best on any site he is placed on.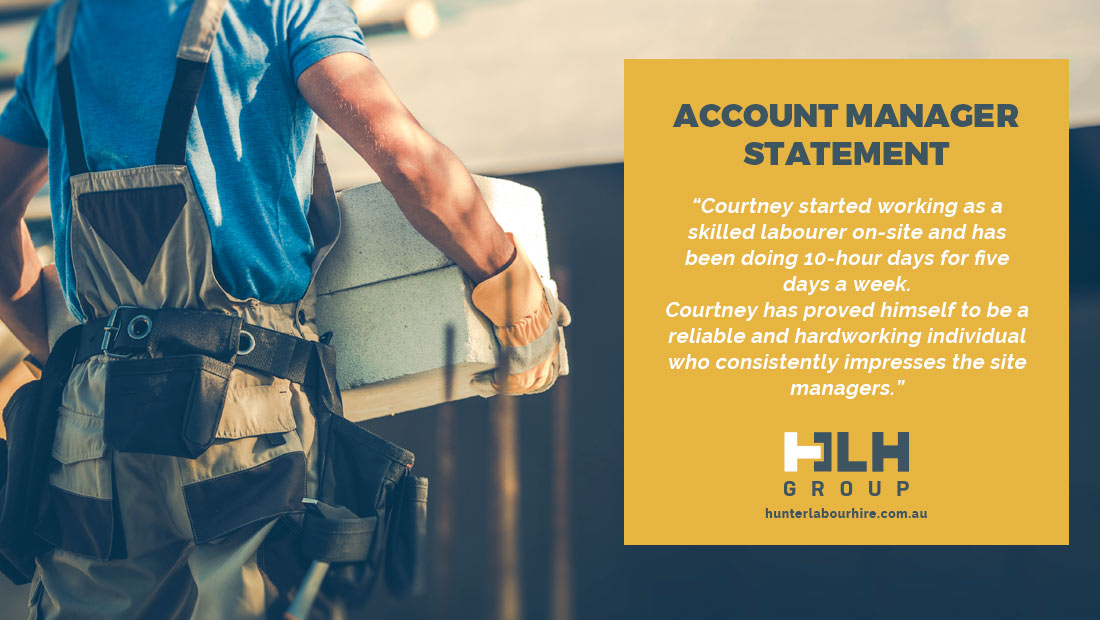 Client Statement
Courtney is a great worker and does not stand around and wait to be told what to do. Courtney just gets on with the job and uses his initiative really well. He is also a very skilled labourer that knows his way around a construction site. Courtney also turns up on time and is not shy of putting in overtime if needed. I would highly recommend Courtney to any of my builder mates and have nothing bad to say about him. Top experienced worker!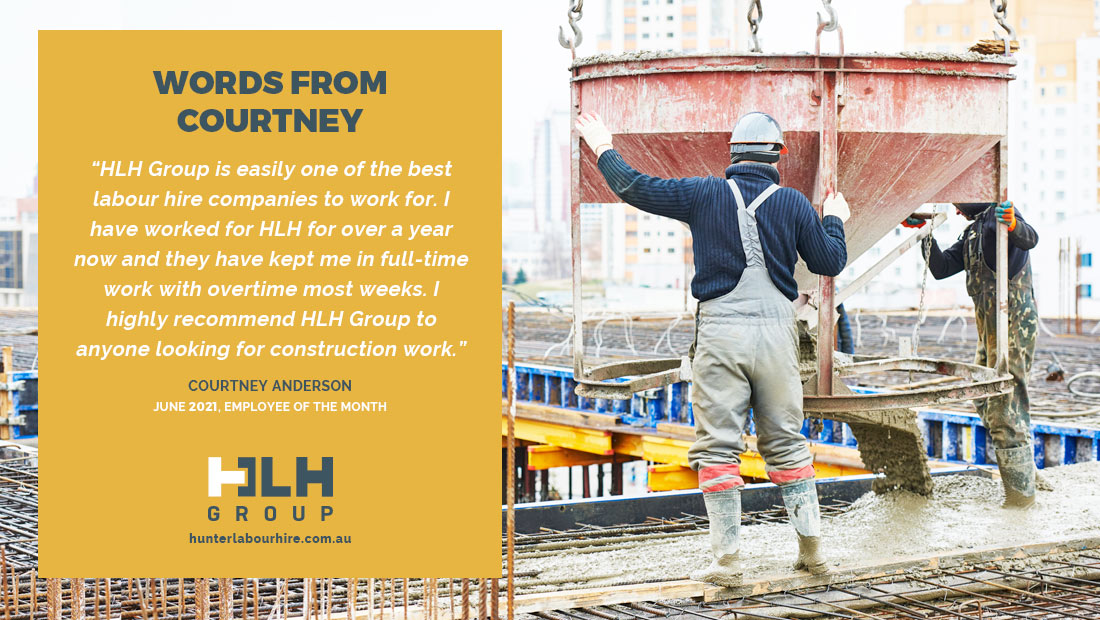 Words from Courtney
HLH Group is easily one of the best labour hire companies to work for. I have worked for HLH for over a year now and they have kept me in full-time work with overtime most weeks. I have dealt mostly with Laird, and he is always available on the phone should you need anything. I highly recommend HLH Group to anyone looking for construction work. However, you need to be reliable and a good worker to stay employed with them.
Labour Hire Jobs Available
At HLH Group we are always looking for the best labour hire talent so if you think you have the relevant experience and are eager to work in the Sydney labour hire industry then we want to hear from you. Give our team a call on 02 8985 2019 or register online with us.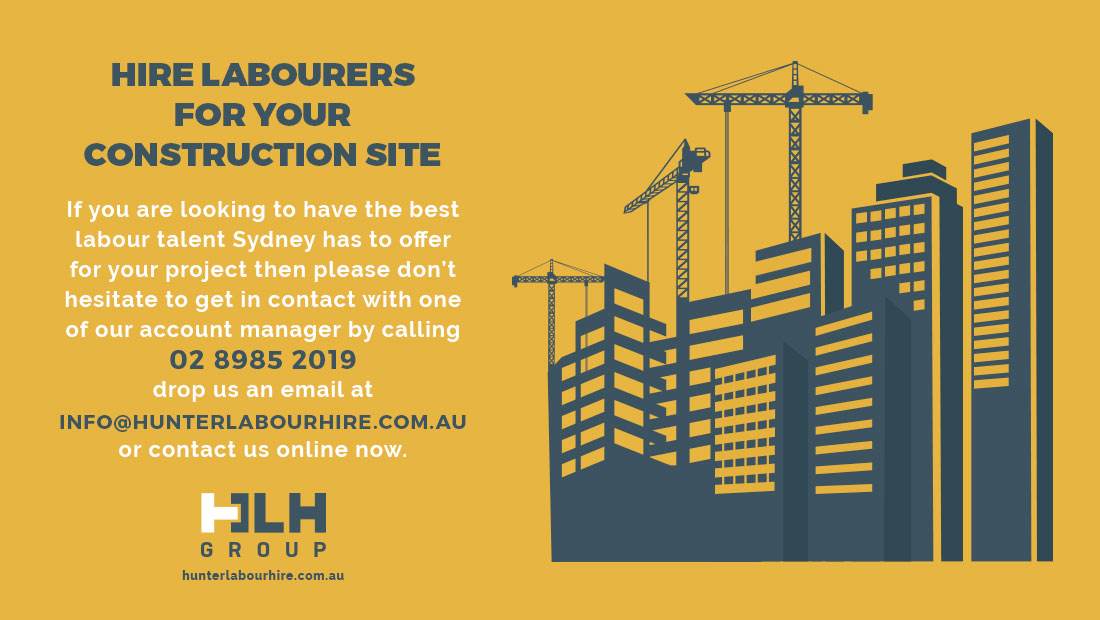 Hire Labourers for Your Construction Site
Alternatively, if you are looking to have the best labour talent Sydney has to offer for your project then please don't hesitate to get in contact with one of our account manager by calling 02 8985 2019, drop us an email at info@hunterlabourhire.com.au or contact us online now.