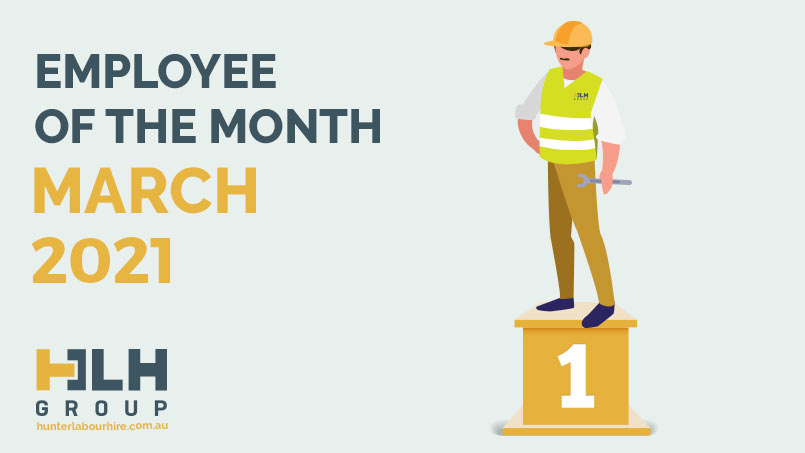 13 Apr

Employee of the Month March 2021
March 2021 – EOTM – Sam Leclercq
2021 has been a busy year for Hunter Labour Hire. Only three months into the year and we have been hitting the highest daily numbers since before COVID began. This has meant we have been able to keep our existing workers in continuous work and bring on even more skilled labour hire workers to join our team. Like every month, there was some stiff competition for who would take home the Employee of the Month title for March but in the end, it was one of our most consistent workers, Sam Leclercq.
From A Few Days to Full Time
Sam joined the HLH team in September 2020, coming in for registration on a Friday morning and starting on site the following Monday. Having previous labouring experience that included demolition labour hire and concrete cutting, Sam was quick to settle in at HLH and found himself working with a remedial builder for most of his 1st month. When he finished up with this client he was placed on several different labouring jobs from landscaping, brickies labourer and taking deliveries on site.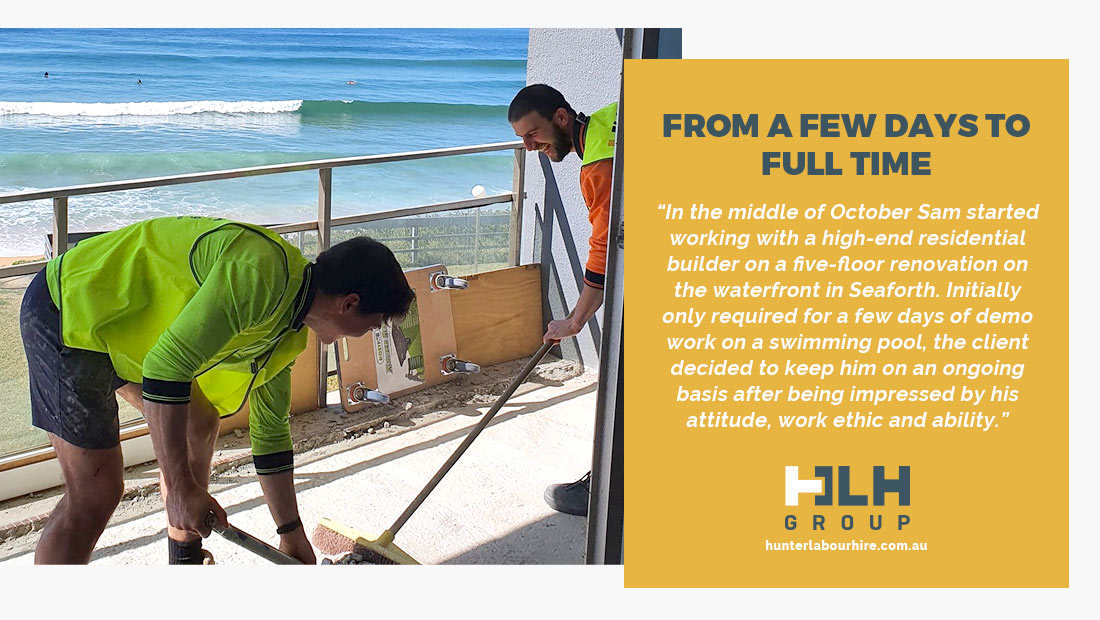 In the middle of October Sam started working with a high-end residential builder on a five-floor renovation on the waterfront in Seaforth. Initially only required for a few days of demo work on a swimming pool, the client decided to keep him on an ongoing basis after being impressed by his attitude, work ethic and ability. On this site, Sam has been helping with demolition and remedial work on-site and getting the site ready for trades to come in at various stages. He has continued to receive glowing feedback every week from the client and on quiet weeks that he has not been required on site he has gone out with other HLH clients and left them all impressed.
Words from Sam
On his time with HLH Sam had this to say:
"I have been working with HLH for seven months so far and I enjoyed my experience with them. The staff is very friendly, easy to get in touch with and very devoted. They always made sure to keep me busy as I asked for. This month, I won employee of the month. They came on-site and offered me some PPE and a $100 voucher. I am very thankful for the consistent work they have provided me during these seven months and the people I got to work with. Also, Roddy once came with some beers and that means a lot for a Belgian guy"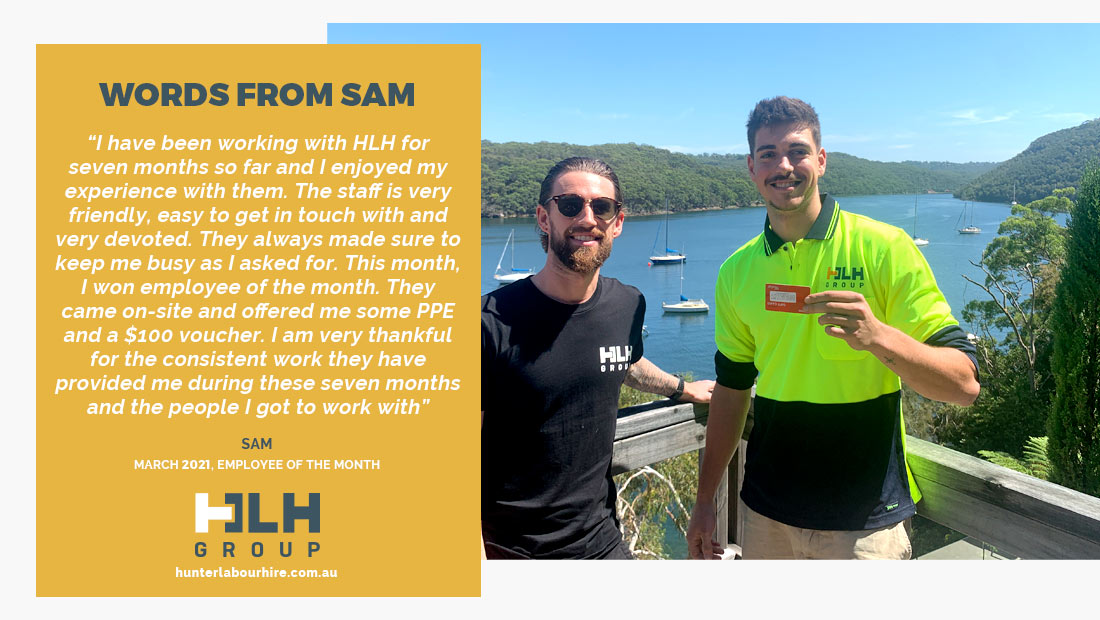 Are You Are Next Employee of the Month?
Once again, thank you to Sam for all your hard work – you have more than earned your voucher and the title of EOTM for March 2021! If you fancy yourself as a future employee of the month then get in register to work with us online and join the team!