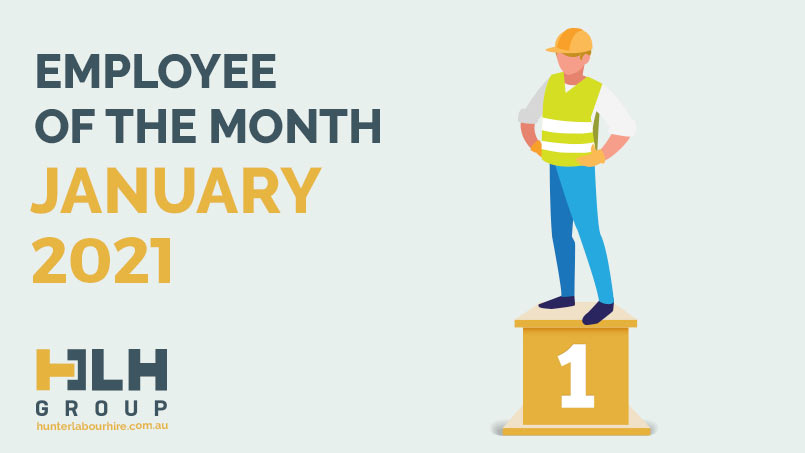 10 Feb

Employee of the Month January 2021
EOTM January 2021
HLH Group has had a successful 2020 given the circumstances. We have brought on board some great clients and candidates to join our impressive pool of contacts. This month was the busiest January we have ever had which means more requests to fulfil. We are lucky to have an excellent team of workers to fulfil these requests, and one we want to highlight is Emil Grochowski who is our January 2021 Employee of the Month. Emil first worked for us back in August 2018 and he has been outstanding ever since. This is his second time winning it, our first two-time winner! Back in July 2019, he was rewarded for his work rate and commitment.
Account Manager Statement
Emil has worked on construction jobs both residential and commercial and recently he has done a lot of landscape labouring proving his adaptability and willingness to work. Our clients have requested Emil back on their site on several occasions. Another important thing to highlight is the fact that Emil's name never comes up in the office when the dreaded Monday morning outstanding timesheets conversation begins. This is a trait that is highly sought after in our worker's. Emil never questions distance travelled for work and is also kind enough to give other workers a lift when asked.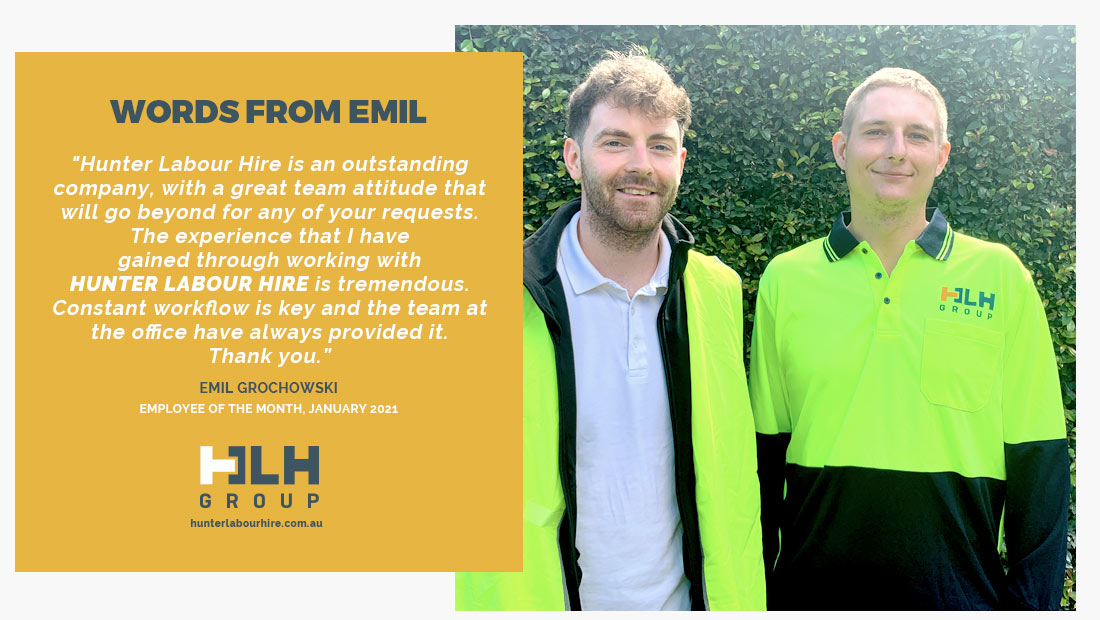 Words from Emil Grochowski
Here is what Emil had to say about working with HLH Group.
"Hunter Labour Hire is an outstanding company, with a great team attitude that will go beyond for any of your requests. The experience that I have gained through working with Hunter Labour Hire is tremendous. Constant workflow is key and the team at the office have always provided it. Thank you."
Voucher Presentation
We visited their site to catch up with both guys and give Emil his $100 Westfield voucher as a token of our appreciation.
Words from the Client
As always, we ensure we get feedback on our employees from clients on their quality of work, reliability, attitude, and punctuality. This is paramount to providing a quality service. Here is what Emil's most recent site supervisor had to say about him.
"Emil, like all the Hunter Labour Hire boys, have been great; he is very hardworking and has attention to detail which is important on our jobs landscaping. We are very happy with him and have held onto him for the past couple of weeks." – Brendan, Landscaping site foreman.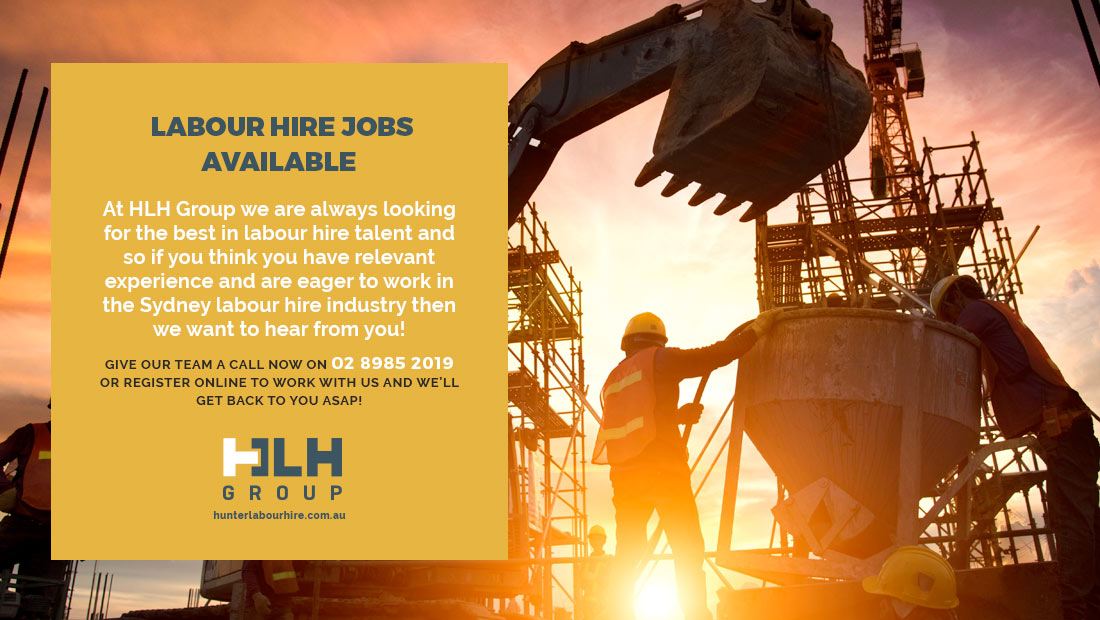 Labour Hire Jobs Available
At HLH Group we are always looking for the best in labour hire talent and so if you think you have relevant experience and are eager to work in the Sydney labour hire industry then we want to hear from you! Give our team a call now on 02 8985 2019 or register online to work with us and we'll get back to you asap!