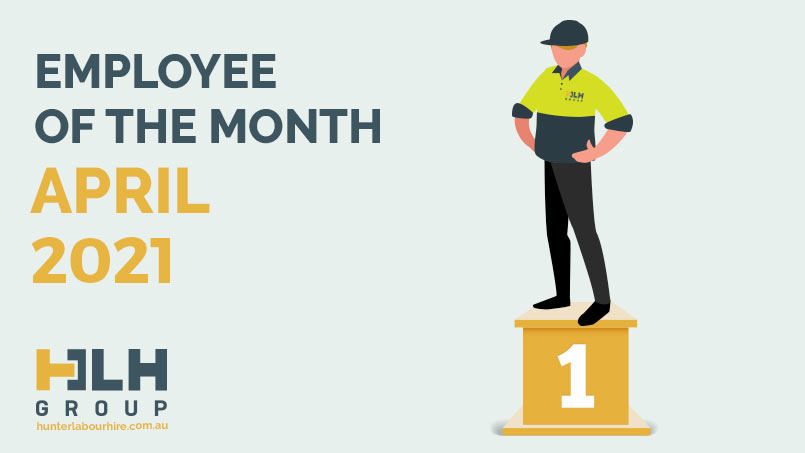 28 Apr

Employee of the Month April 2021
April 2021 – EOTM – Yannick Engel
April is now in the rearview mirror, so we are looking back and awarding the employee of the month. This employee has been with us for over a year and has never missed a day. This employee started as a general labourer and exceed expectations on every site he has worked on, he was then allowed to move into scaffold labouring and has excelled ever since and the client has kept him for over a year now. Like every month, there was some stiff competition for who would take home the Employee of the Month title for April but in the end, it was one of our most consistent workers, Yannick Engel.
Account Manager Statement
Yannick has been with us for over a year and he has always been a reliable hard worker. I have found Yannick to be a pleasure to deal with on the phone, he is very responsive on the texts and calls and is always ready to work overtime when it's available. When you send Yannick to the site you always know the job is going to get done and he will do it with a smile on his face congratulations Yannick long overdue.
Client Statement
Yannick has been a key part of the job we have been working on for the last year, we have thoroughly enjoyed having Yannick on site he a happy guy and always turns up with a smile on his face, he is also an extremely capable worker and doesn't mind getting stuck in.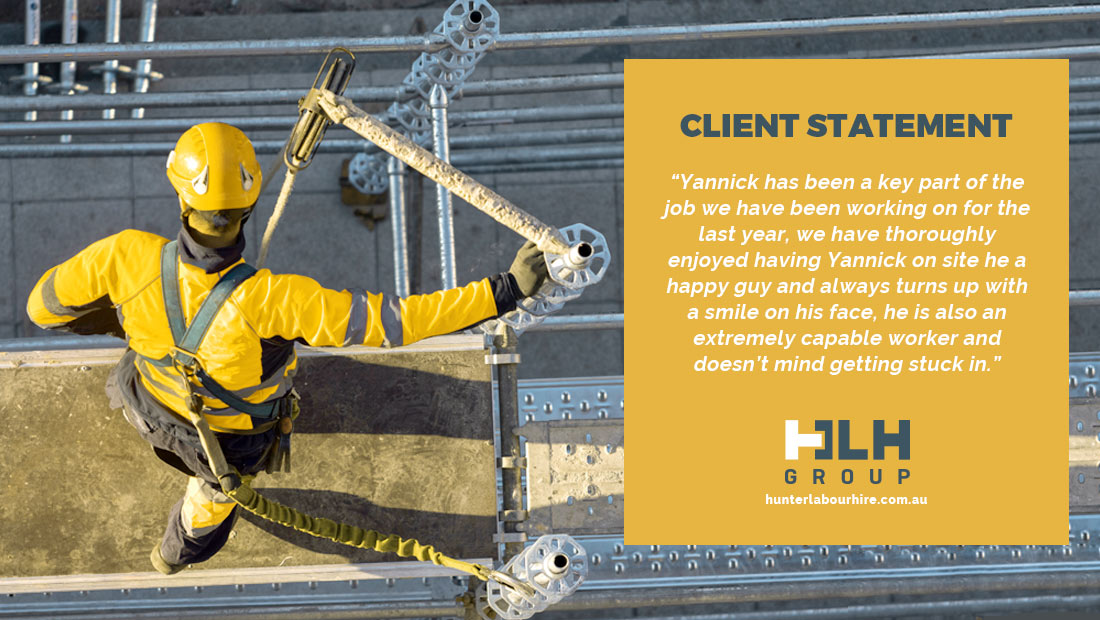 Words from Yannick
On his time with HLH Yannick had this to say:
"I have been working happily for Hunter Labour Hire for over a year now they have been fantastic and kept us in full-time work for over a year. Laird is very responsive on the phone and always listen to what I have to say and puts me on the jobs I request when they become available. I would highly recommend Hunter Labour Hire."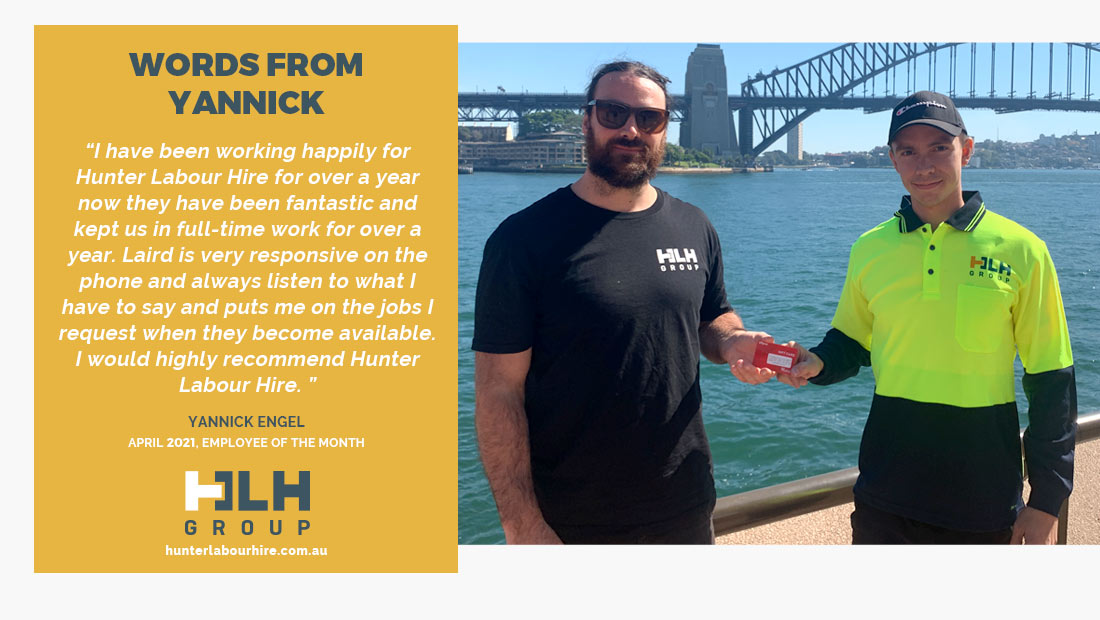 Are You Are Next Employee of the Month?
Once again, thank you to Yannick for all your hard work – you have more than earned your voucher and the title of EOTM for April 2021! If you fancy yourself as a future employee of the month then get in register to work with us online and join the team!