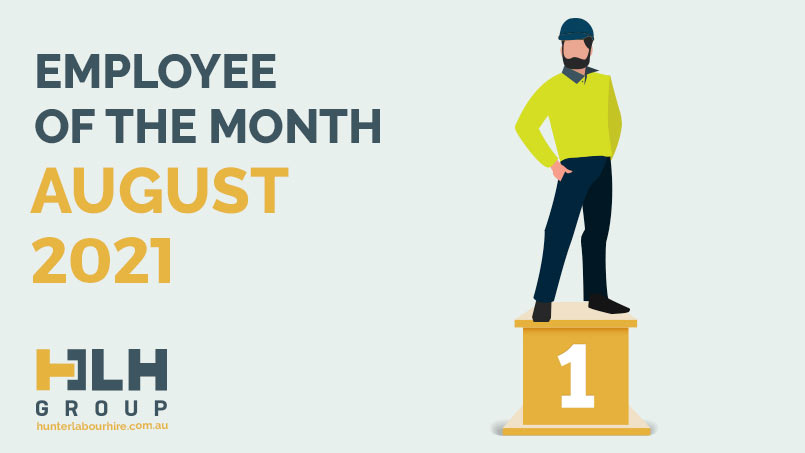 14 Sep

Employee of the Month August 2021
A Strange Month for the Labour Hire Industry
August was a strange month for everyone involved in the labour hire industry. The ongoing candidate shortage is still chipping away at us and the COVID disaster payments is making the job a whole lot harder. However, we have still got a solid group of labour hire workers who are helping to keep our clients consistently happy. This month we had to decide between some of our longest serving HLH workers and some of the hardest working ones. However, there was one worker especially who excelled in both of these categories with a strong work ethic and 'can do attitude'. Without further ado, the Employee of the Month for August 2021 goes to Luis Eseberre.
Account Manager Statement
Luis was originally placed on a project by a client back in March 2021. Since then, that client has kept him on board for his hard-working efforts and reliability. He has worked on several different project locations for this one client which goes to show he can work hard no matter the environment around him. Luis is hassle-free to deal with as we never have to chase him for his timesheet or text him to make sure he's on his way to work in the morning. Luis thank you for all your hard work over the last seven months, you have been a pleasure to manage.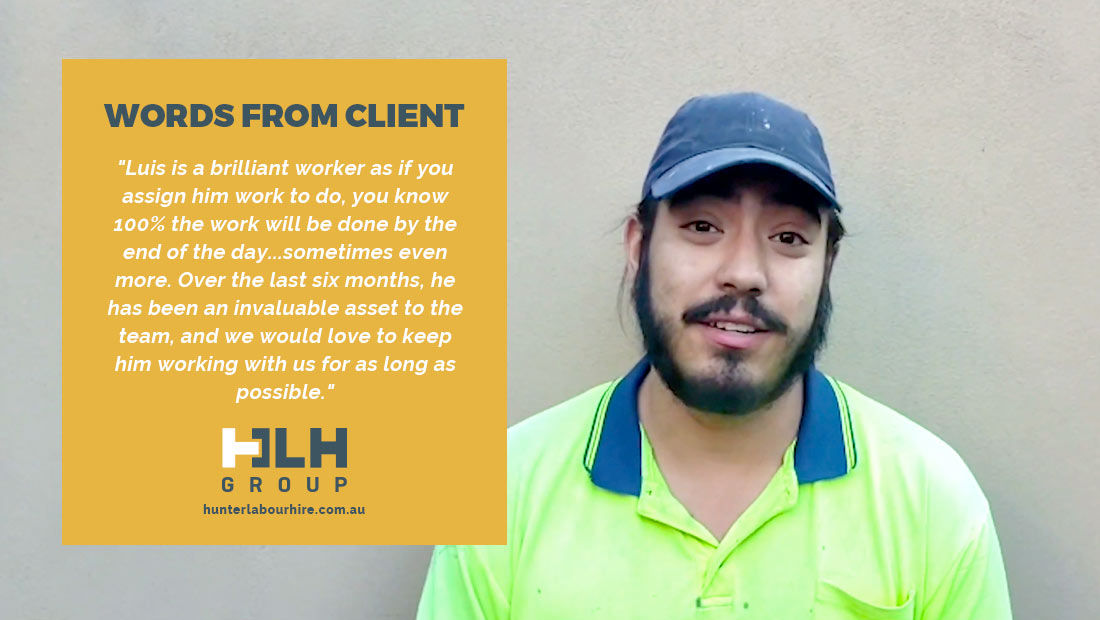 Words from Client
Luis is a brilliant worker as if you assign him work to do, you know 100% the work will be done by the end of the day … sometimes even more. Over the last six months, he has been an invaluable asset to the team, and we would love to keep him working with us for as long as possible.
Words from Luis Eseberre
"I couldn't be any happier that I chose HLH Group for employment in Sydney. Laird has been very helpful and has been able to keep me working through this pandemic. I would recommend HLH Group for any tradie or labourer looking for steady work with great pay and reliable hours."
Labour Hire Jobs Available
Are you looking for a labouring job in Sydney? We are urgently recruiting for a range of construction labourer positions – apply now! Alternatively, you can give our team a call on +61 2 8985 2019 to discuss pay rates, job roles and availability.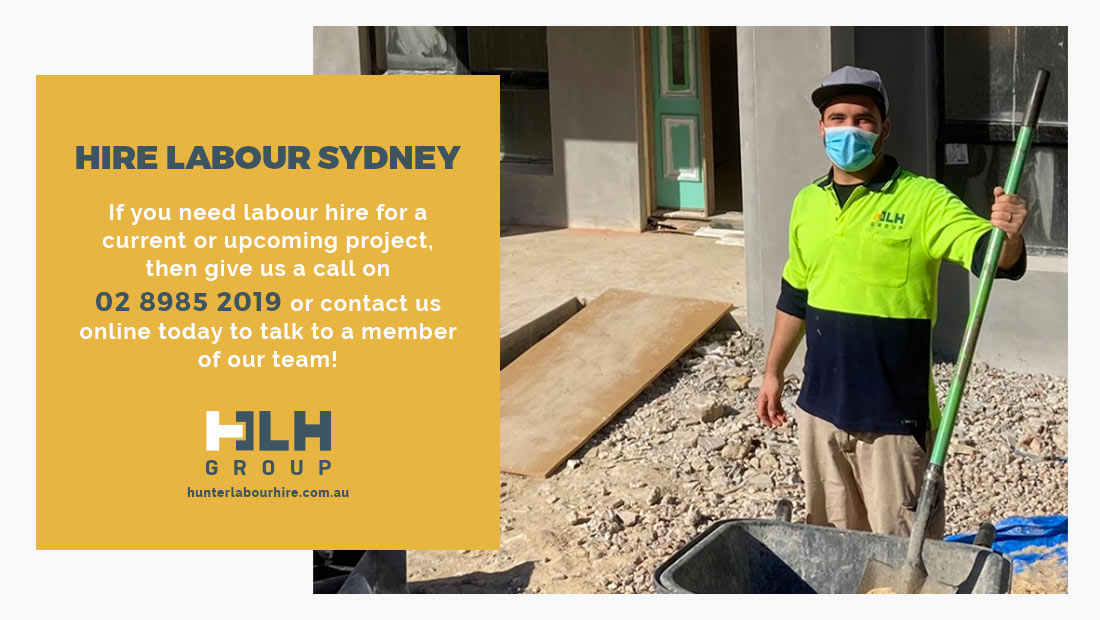 Hire Labour Sydney
If you need labour hire for a current or upcoming project, then give us a call on 02 8985 2019 or contact us online today to talk to a member of our team!