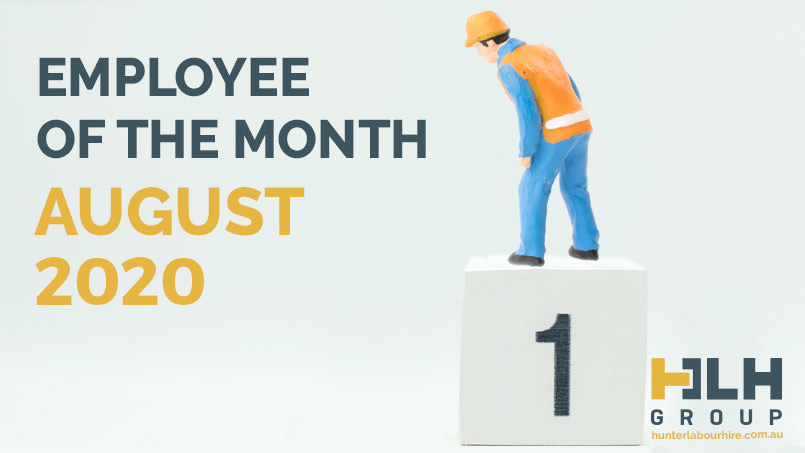 11 Sep

Employee of the Month August 2020
August 2020 Employee of the Month
Hunter Labour Hire have had a busy August and we had several contenders for Employee of the Month winner. However, one man stood out for his continued hard work, attitude and commitment to the job. This month's employee of the month is Taavi. Tavvi first started working for us back in April 2019 on a project in North Sydney and he remained on that project until September 2019 he proved himself to a reliable and hardworking individual and was promoted to a trade assistant during his time there, unfortunately, he had to cut his time short on that project.
Back for a Second Stint
Taavi returned to us in March 2020 just after COVID-19 took hold and was placed with a client on an extremely challenging job walking upwards of 25000 steps most days. Better yet he did it with no complaining! He has again proved himself to be a reliable, hardworking individual and no matter what the task he approaches it with a positive attitude every time and ensures the work is done to the highest standard.
Client Statement #1
I would like to make you aware of the good feedback I have received from our site supervisor at The Sydney Opera House in regard to Taavi.
"From the beginning of his involvement at the Opera House, he became one of the most important figures we counted on the project. He took immediate action on the material handling coordination, organisation of our site's compound and educated other labourers to follow our standards and professionalism. Always keen and motivated, he is increasing his knowledge about scaffolding and because of his high curiosity and enthusiasm to learn, he is now a key person in our crew. He satisfies exactly the expectations of a company like ours, where professionalism and dedication is always a high priority. Good work to HLH for selecting him. "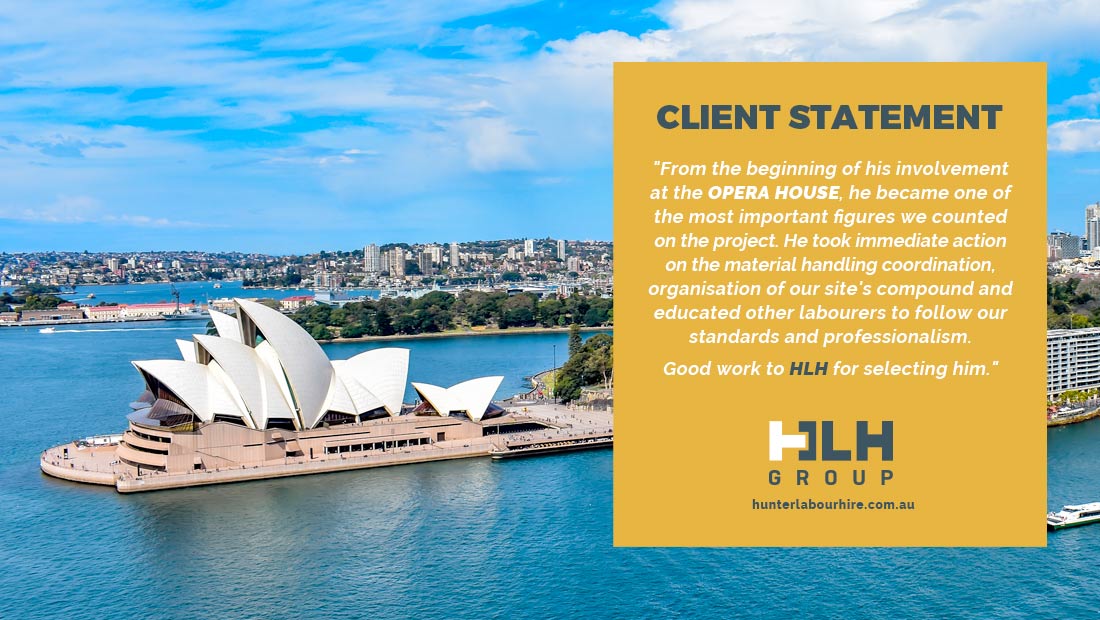 Client Statement #2
"Just wanted to say it was awesome to hear Taavi being recognised for all his hard work he has been doing daily. Employee of the Month is well deserved. Taavi, Josh and the other guys who have come and gone have been all legends in their own right. It's nice to see your company rewarding for outstanding work ethic. From all of us here on site we value the effort your boys put in each and everyday."
Words from Taavi
"HLH has been a great company to work with from the start. I've been working for them two years now and it's been a great learning experience. I've had the pleasure of experiencing new things, learning a lot and meeting very hardworking people. Special thanks to Laird and all at HLH for being an incredible team and always looking after their workers. I appreciate their hard work and dedication. Keep up the good work!"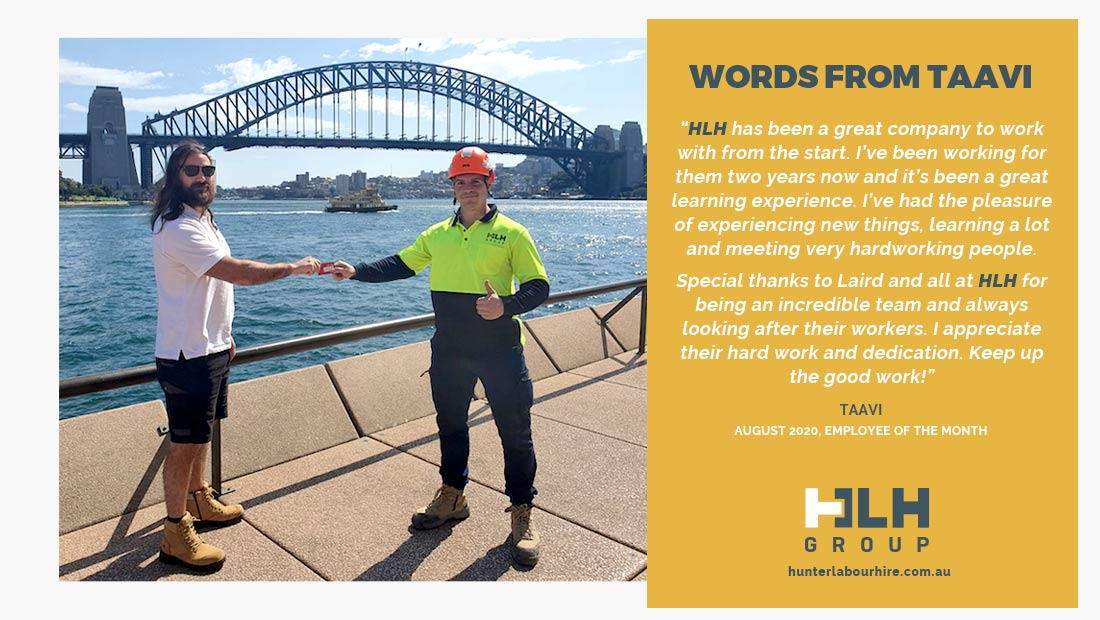 Labour Hire Jobs Available
At the HLH Group we are always looking for the best labour hire talent so if you think you have the relevant experience and are eager to work in the Syndey labour hire industry then we want to hear from you. Give our team a call on 02 8985 2019 or register online with us.