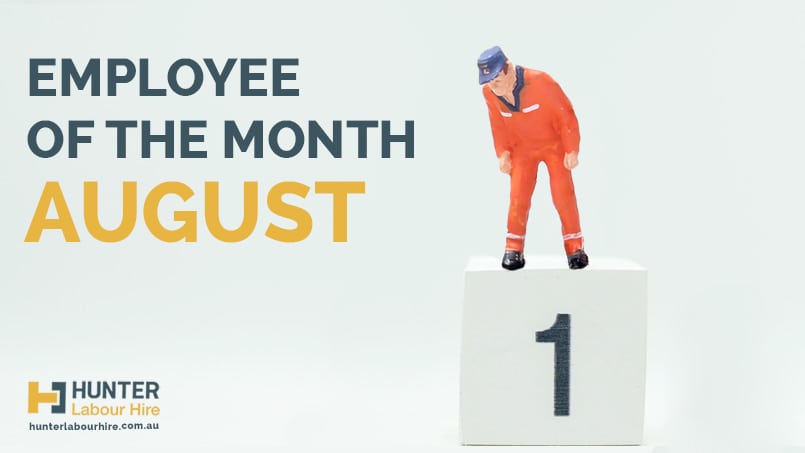 17 Sep

Employee of the Month – August
The HLH Employee of the Month – August
August has been the busiest month in Hunter Labour Hire history and as a result there were several contenders for this month's employee of the month award. However, one employee has really stood out above the rest and that's Diego Bravo.
First South American Winner – Diego Bravo
Diego becomes the first South American to hold this prestigious title and in the words of the big man it is a "Great honour for me!" to have won the award ($100 Westfield Voucher) and a place in HLH History. He only joined the team at the end of June this year but in this short period of time has impressed every client on every site he has worked on. Although Diego's varied skills in all aspects of labour hire have been brilliant and undoubtedly the main reason behind the positive feedback, what has impressed clients and staff here at HLH more so is his extremely positive attitude and professionalism.
Client Statement
This is what Diego's supervisor had to say about his work ethic and attitude and gives you a good idea as to why Diego has received the award this month.
"Diego has been working on site with us now for several weeks. Working on site in a high-risk environment around active fuel lines and storage tanks, attitude and reliability is paramount to not only our business but also our end client. Diego has proven himself in both those areas. With a great attitude towards his work and working safely, Diego has become a valuable member of our team on site".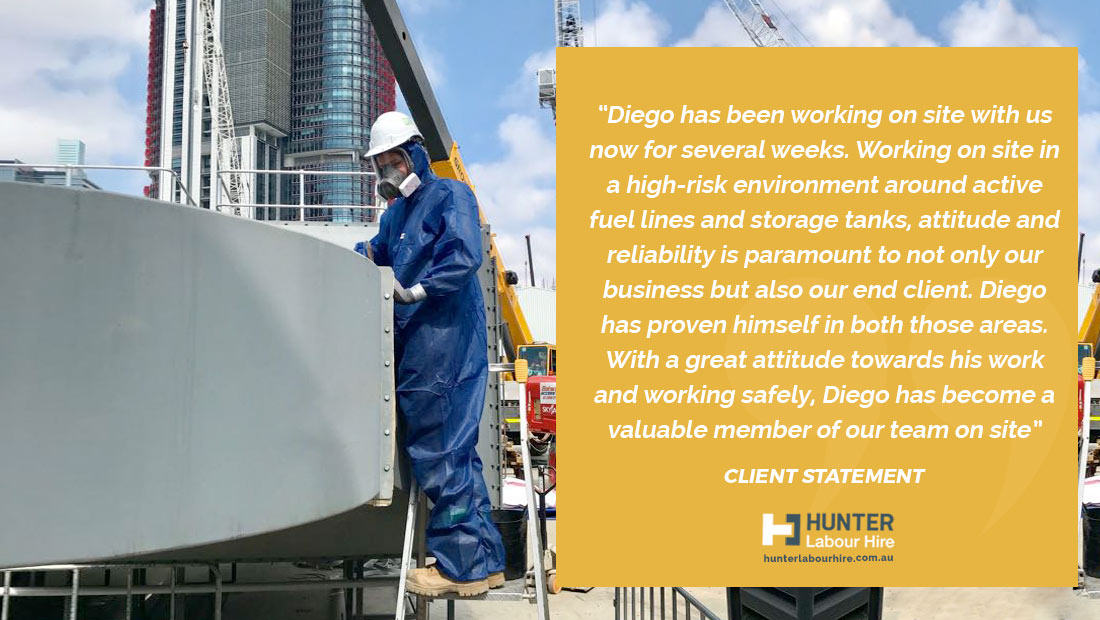 Going The Distance
Diego's current job is not what would be described as the dream job in terms of its location from his house (1hr 47min by public transport: bus, train, bus and then a 2.3km walk to be precise). However, Diego committed to the 3-month project when it was offered to him and being a man of his word has stuck at it every single day without any complaints. Feedback from the client as always has been fantastic. These levels of commitment and work ethic are not always easy to find in Sydney these days and makes him a worthy winner of the award.
What Diego Had To Say
As for the big man himself, this is what he had to say about working with the HLH team.
"Since I started working for HLH I have felt very supported by the team. They have always been available in case of anything. I think that the professionalism and the great human quality of the team make HLH a company like no other and we who work for them know it. Customers also know it, that is why every week there is work for us. I feel very fortunate to work at HLH so I hope to continue with them for all my stay in Australia".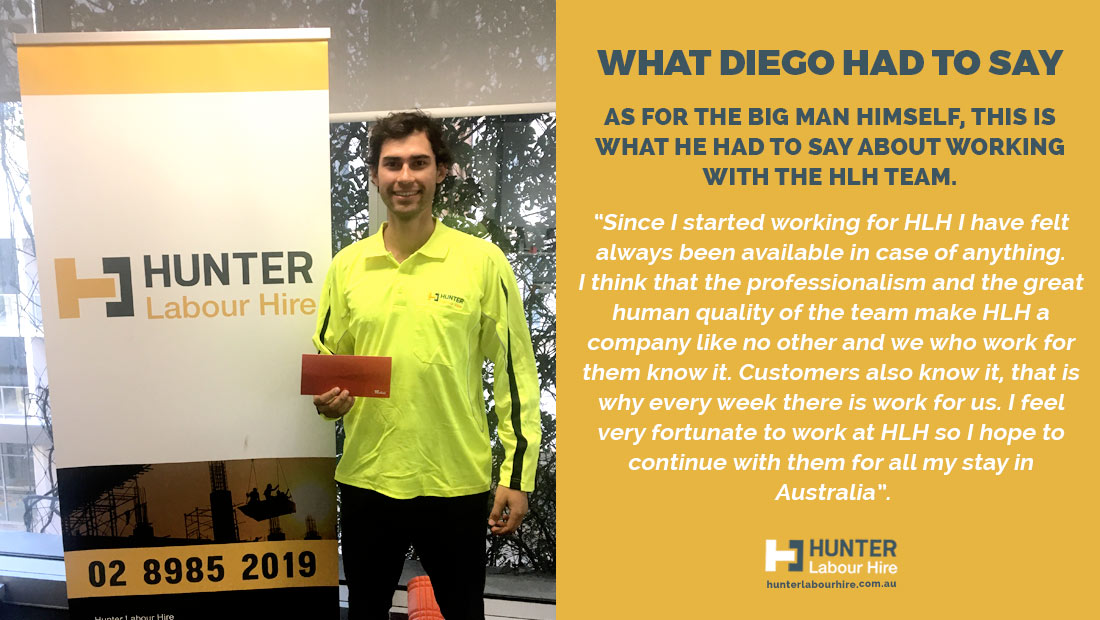 Labour Hire Jobs Available
At Hunter Labour Hire we are always looking for the best in labour hire talent and so if you think you have relevant experience and are eager to work in the Sydney labour hire industry then we want to hear from you! Give our team a call now on +61 2 8985 2019 or register online to work with us and we'll get back to you asap!