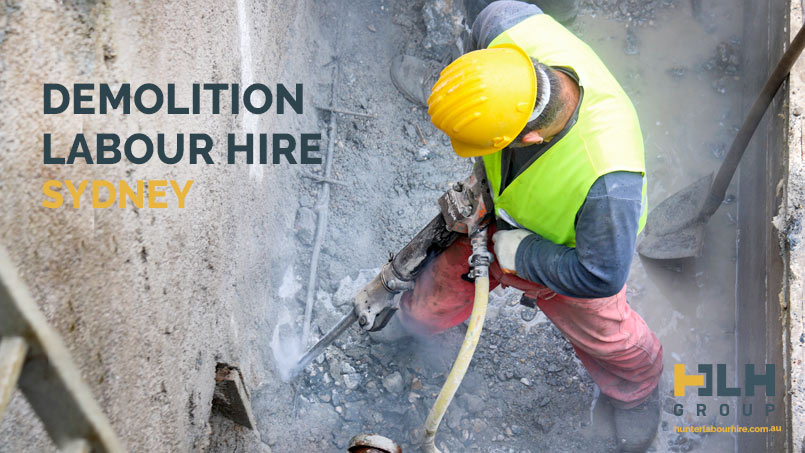 12 Nov

Demolition Labour Hire Sydney
Increasing Demolition Labour Hire Requests
In recent weeks and months our recruitment team have noticed a significant increase in requests for experienced demolition labourers and general labourers to clean up behind the demo crews. With COVID-19 halting overseas travel in 2020, people are turning to renovating their homes instead. With the number of kitchen and bathroom renovations in particular soaring as people swap their two-weeks of sun and adventure for two-weeks of ripping out, digging up and fitting out their home.
Asbestos Removal Specialists
Although we have seen an increase in the residential side of demolition we have also had continuous work for our demo guys specialising in asbestos removal. With a high demand for friable and non-friable asbestos ticketed labourers we have been able to keep our asbestos team busy through winter and spring and no signs of slowing down as we approach summer.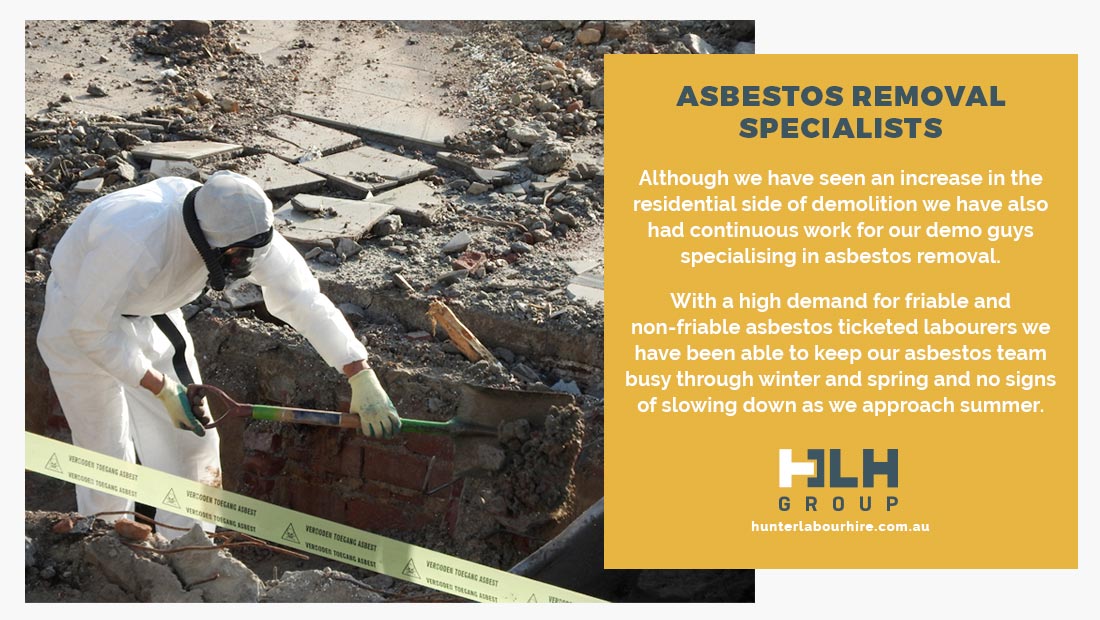 Current Demolition Projects
Five-Floor Mansion in Seaforth
Two members of our demolition team are currently soaking up the sunshine by the water in Seaforth, helping our client onsite extend a swimming pool out the back of a five-floor renovation. With a concrete footing and the existing pool wall to jack hammer through the guys are certainly being made to work for the view. With access to site restricted the guys then have to wheel barrow the waste across site to the materials hoist and unload into the skip on ground level. Despite the gruelling work, the supervisor onsite has been impressed by the work ethic and attitude the guys have displayed on the jobsite every day and is already planning to keep the workers on for future projects.
Heritage Listed Renovation in Paddington
Another project we have recently been working on is a heritage listed twin terrace town house in Paddington. The team started off on the strip out of the kitchen, bathroom, toilet and laundry areas in both houses. With the building heritage listed the team have had to work carefully around what they can and cannot rip out. Despite the heritage listing restriction, our demolition workers have been able to get the scope of works completed ahead of schedule. The project is still far from over as there is still work required at the rear of house excavation for a driveway and garage. Over the next couple of weeks you will see progression images of the project on the HLH Group social media pages.
What We Look for In A Demo Labourer
When looking for workers to join our demolition team, our recruiters look for individuals with at least 12 months experience onsite. These individuals will need to have previous experience operating jackhammers, grinders, demo saws, hammer drills, etc. Labourers who are confident using sledgehammers, crowbars, hacksaws, snips and pliers and other hand tools are also encouraged to send through their resume.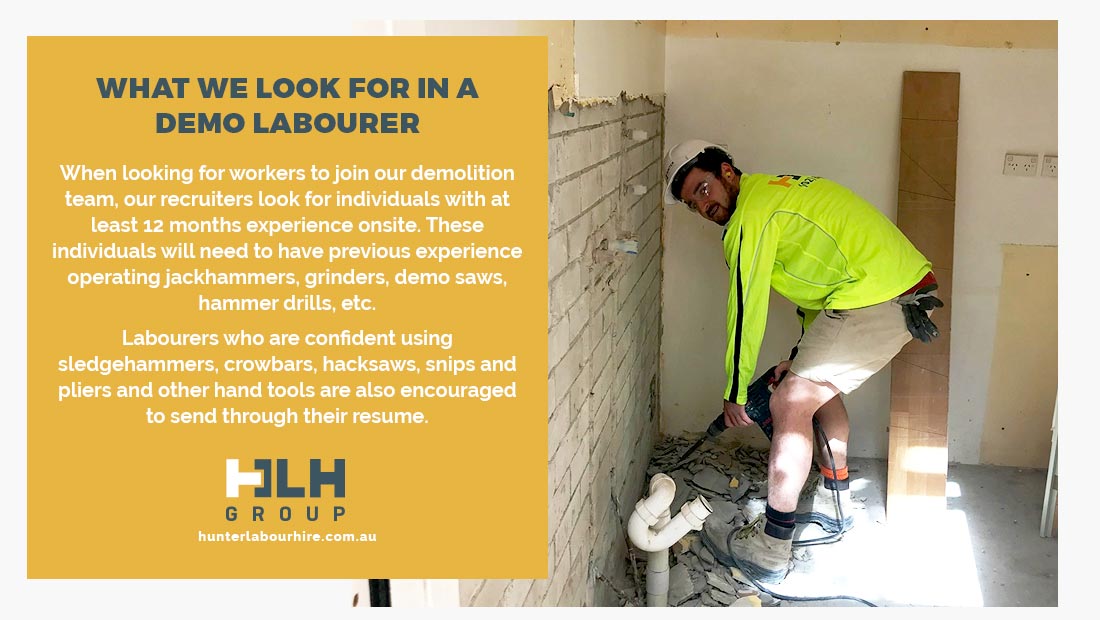 Demolition Workers at HLH Group
If working as a demolition labourer in Sydney sounds like something for you then we have the job for you, fill in our online find work form or give us a call today on 02 8985 2019 to discuss our vacancies with Sydney's top construction companies.
If you need demolition labourers on your project then don't hesitate to get in touch with our friendly staff who will be able to help you with your requests. Fill in our contact form or call us on 02 8985 2019.