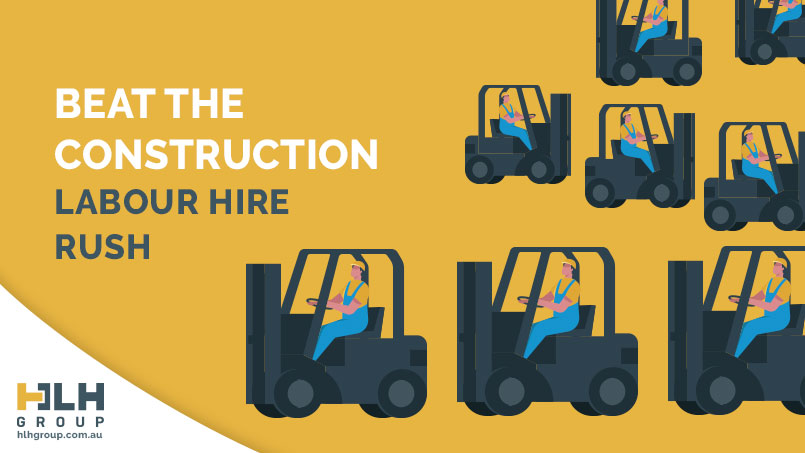 05 Oct

Beat The Construction Labour Hire Rush
The Weather Surge Before…
Sydney is often known for and associated with its warm weather and stunning coastal landscape. However, Sydney has already recorded more rainfall this year than it usually does in a full year. Unfortunately, the rain does not appear to be easing anytime soon and La Nina is expected to occur this summer again. A pretty depressing read so far and enough to make you want to stop reading but read on, it gets better we promise. Needless to say, all this wet weather has meant a very stop-start year on most sites and put clients behind schedule for handover and completion dates. I know you are thinking where does this blog get better? Well, that is where HLH Group come in.
The Labour Hire Surge
Since HLH Group first opened in 2015, we have consistently seen a big ramp-up in labour hire and trade requests towards the end of the year as people try to wrap things up before finishing for Christmas and the new year. In previous years we have typically seen the labour hire surge start around November and December but given the start of the year, we have had we anticipate this to be the case from as early as October as clients play catch up on the time missed in the first half of the year.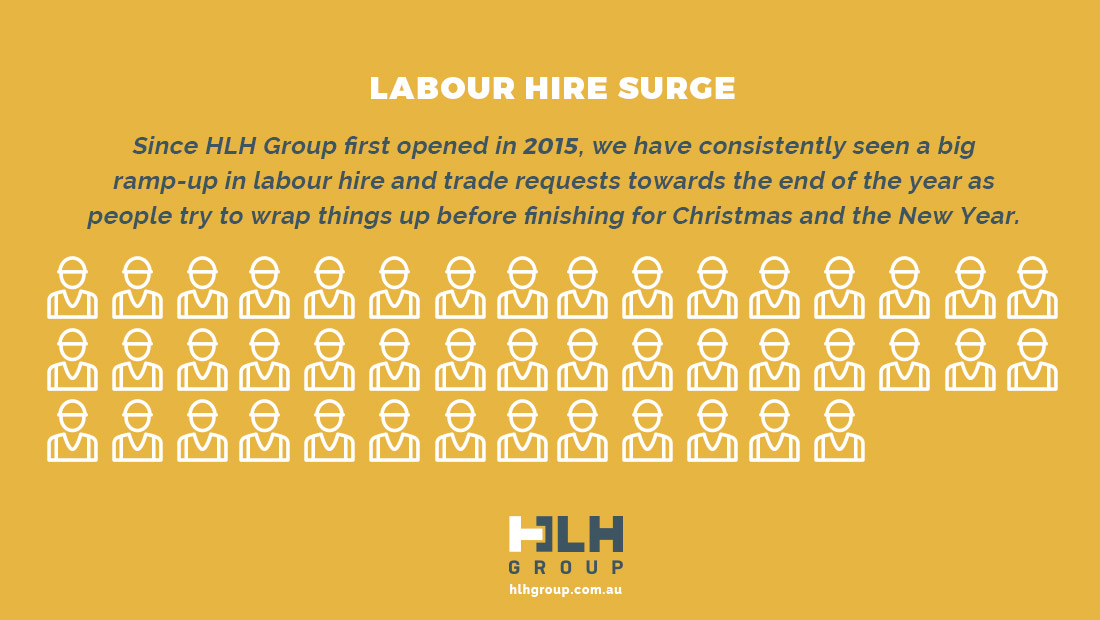 Return of International Workers
Fortunately, we will be going into this Australian summer with the international borders open and more construction supplies imported. So, as the European summer draws to a close we are looking forward to welcoming back the first big influx of international workers like the pre-COVID times to help aid this current labour hire shortage in Sydney.
Attracting the Best of Skilled Labour
HLH Group has been working hard behind the scenes since the international borders have reopened and have already set up international relationships to attract and secure some of the highly skilled workforces that will be arriving. This year we have already been able to bring onboard 24 international qualified carpenters who have been a hugely successful addition to our team as well as over 30 skilled labourers. We have many more lined up to arrive in the coming months including more carpenters, labourers, plumbers, electricians and trade assistants.
How To Secure Labour Hire For Your Business
If you need labour hire for the end of year surge then follow the below steps to secure the workers you need.
Well, the first thing you can do is give us a call today and have a chat with one of our specialised account managers. Our team will get a better understanding of your labour requirements and how we can best assist you on your project.
The next thing we will need from you is to complete our online credit application and WHS checklist, two quick and easy forms that will take you no more than 5 minutes to fill out.
Once your account has been approved your account manager will be your one point of call for all your labour requests. Other labour hire agencies require you to call up and speak to 3 different people to book manpower for your worksite. Safe to say with HLH Group you will only deal with one person directly who will know and understand the needs of your business and the workers you require.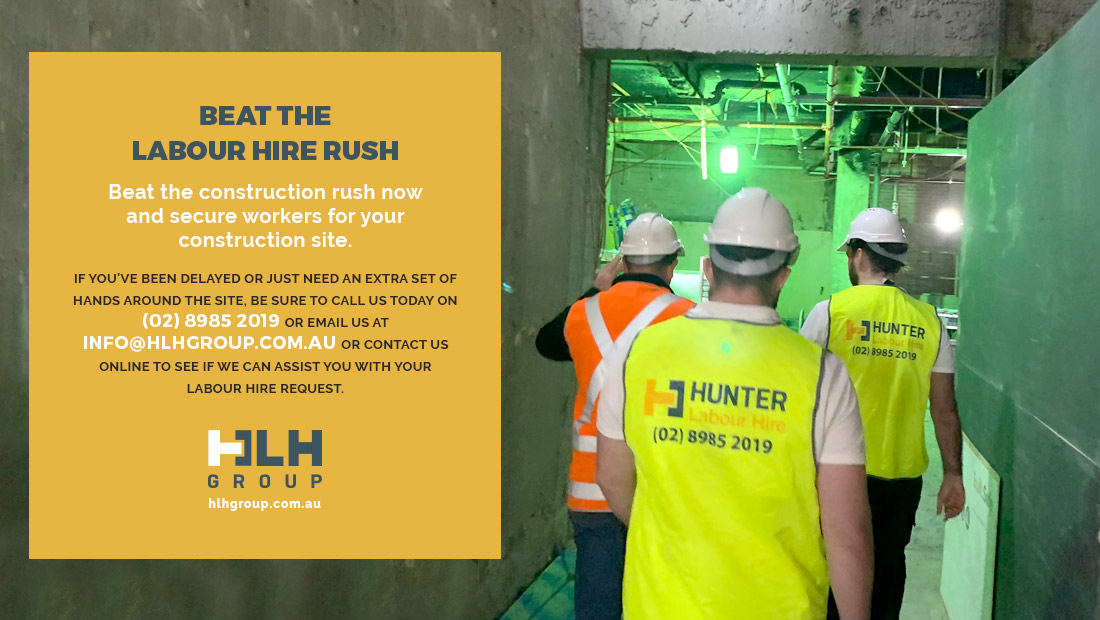 Making Labour Hire Easier!
And so, with the labour hire rush almost upon us here at HLH Group we've been busy building out a new dedicated labour hire request form to help streamline the labour hire process for you. Should only take less than 60 seconds to fill out and then our team will be able to get to work finding the labour hire you need. Check out the form here and get those requests in early and get them in often!
Beat the Labour Hire Rush
So, beat the construction rush now and secure workers for your construction site. If you've been delayed or just need an extra set of hands around the site, be sure to call us today on (02) 8985 2019, email info@hlhgroup.com.au or contact us online to see if we can assist you with your labour hire request. If we cannot, you will be placed on our client waiting list and be notified as soon as we have your requested worker available.