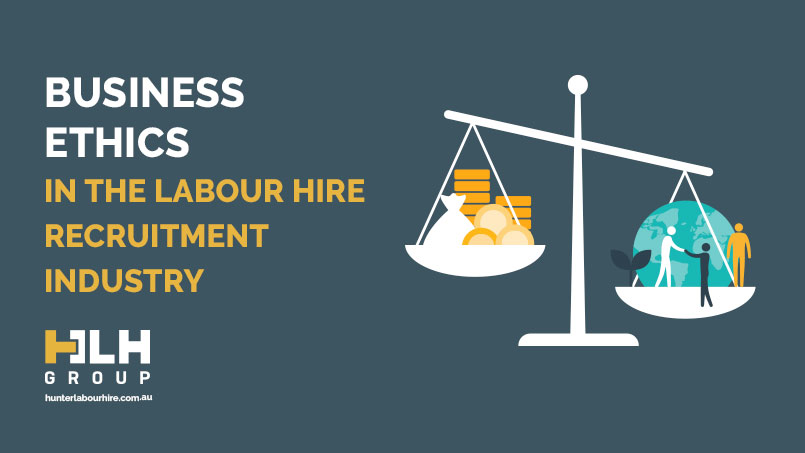 07 Jul

Business Ethics in the Labour Hire Recruitment Industry
Business Ethics in Labour Hire
This week's blog will be focused on something different than usual. We are going to briefly discuss business ethics and how they impact us here at HLH Group and the labour hire industry. Business ethics are the appropriate policies and practices that aim to prevent unethical behaviours. These behaviours represent principles, standards and values in a typical business relationship. Such values may include trust, honesty, respect and responsibility to name a few. A company's responsibilities can vary depending on the industry to which that company belongs.
Responsibilities for Labour Hire Recruiters
When it comes to labour hire, recruiters are responsible for acting in the best interests of candidates who are trusting you with their career. This includes not disclosing personal information, being transparent with candidates regarding work available for them, not advertising misleading job adverts and always treating people equally. They are also responsible for client companies who rely on you to find the best person for the job.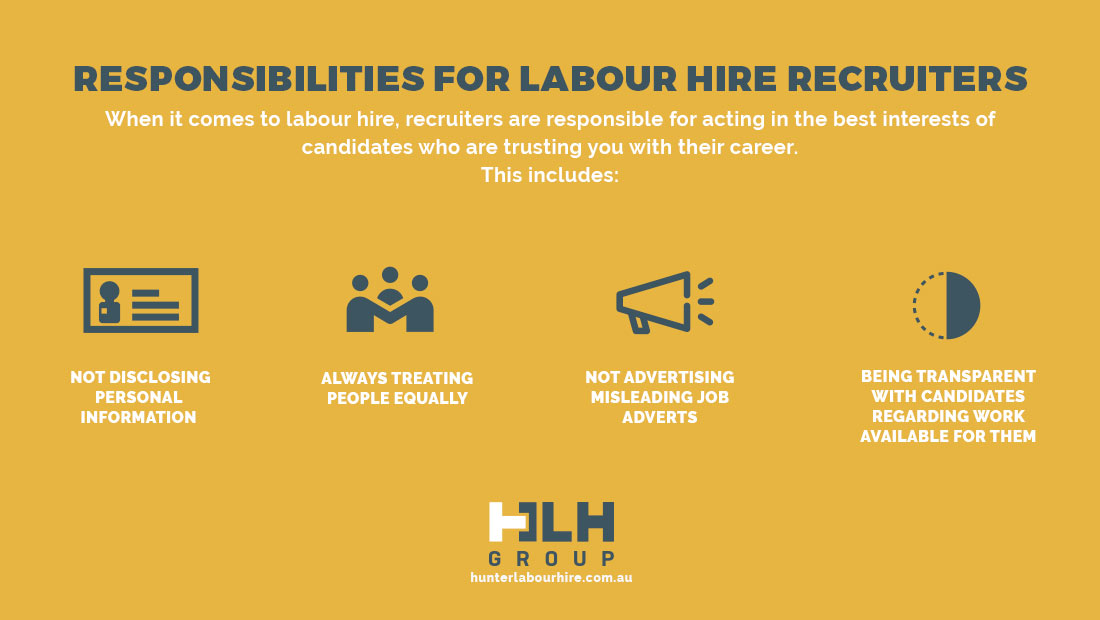 Responsibilities for Labour Hire Clients
For clients, their responsibilities include ensuring they are upholding their standards in the business relationship with a construction recruitment agency. This can include ensuring the safety of hired employees and treating them with respect in their workplace environment. The legal obligations and policies are typically outlined in terms of a business agreement which is signed by both parties before engaging in business together. If a party is being non-compliant with the terms of business this can be seen as unethical.
Unethical Practices in the Labour Hire Industry
We unfortunately hear and see some unethical practices occurring in the labour hire industry. One issue that can arise is 'poaching' or stealing staff without paying the required permanent placement fee that has been agreed in the signed terms of business. A typical agreement will set out a payment breakdown when a company tries to take a worker on permanently. See HLH Group's terms below on temporary to permanent placement fees.
Length of temporary Temp to Perm Fee
Assignment completed (as a % of Total Remuneration Package)
Less than 1 month 15%
1 month to 3 months 12.5%
More than 3 months to 6 months 10%
More than 6 months 7.5%
There is also a term called 'finder's fee' or 'referral fee' which is outlined in our terms of business as follows:
If the client employs, engages or appoints a candidate in any capacity at any time within 12 months of HLH's introduction of that candidate to the client, the client must pay a Permanent Placement Fee (plus GST) to HLH of 15% of the Total Remuneration Package accepted by the candidate.
Poaching violates the business relationship contract. The time that is invested in sourcing, screening and inducting quality candidates must be taken into consideration. It is very frustrating for any business when a contract is not honoured.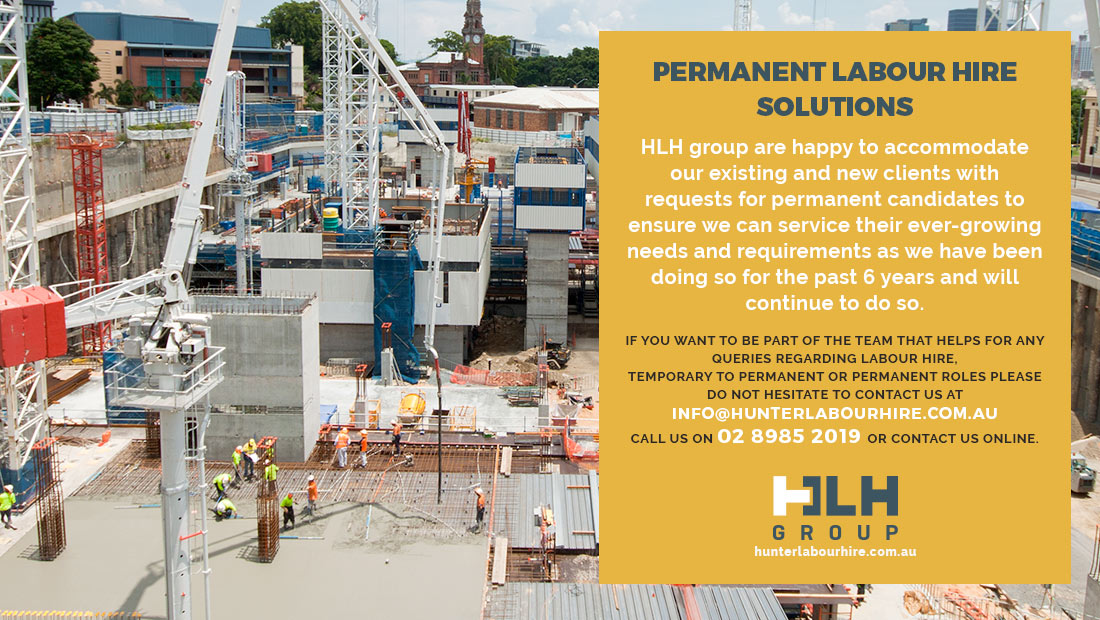 Permanent Labour Hire Solutions
HLH group are happy to accommodate our existing and new clients with requests for permanent candidates to ensure we can service their ever-growing needs and requirements as we have been doing so for the past 6 years and will continue to do so. For any queries regarding labour hire, temporary to permanent or permanent roles please do not hesitate to contact us at info@hunterlabourhire.com.au call us on 02 8985 2019 or contact us online.