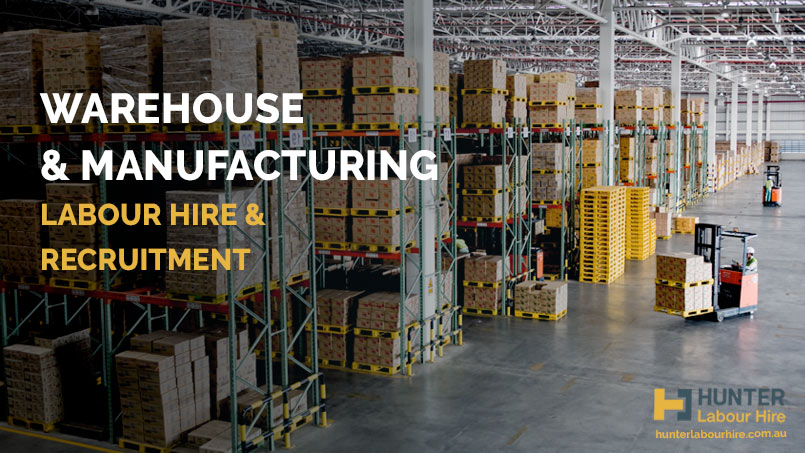 14 May

Warehouse & Manufacturing Labour Hire and Recruitment
HLH Manufacturing
'HLH Manufacturing' is a division of The HLH Group which was set up under the name Hunter Labour Hire in early 2015. Since then we have had great success supplying quality labour hire to the construction industry and have developed an enviable list of clients of all sizes and capabilities.
Labour Hire for Manufacturing & Warehousing Industries
Our aim at HLH Manufacturing is to supply the same excellent level of service and high quality of candidates to the manufacturing and warehousing industries. We supply recruitment services to warehouses and manufacturing facilities throughout Sydney and NSW and are expanding into other states and territories as demand for our manufacturing labour hire services increases Australia wide.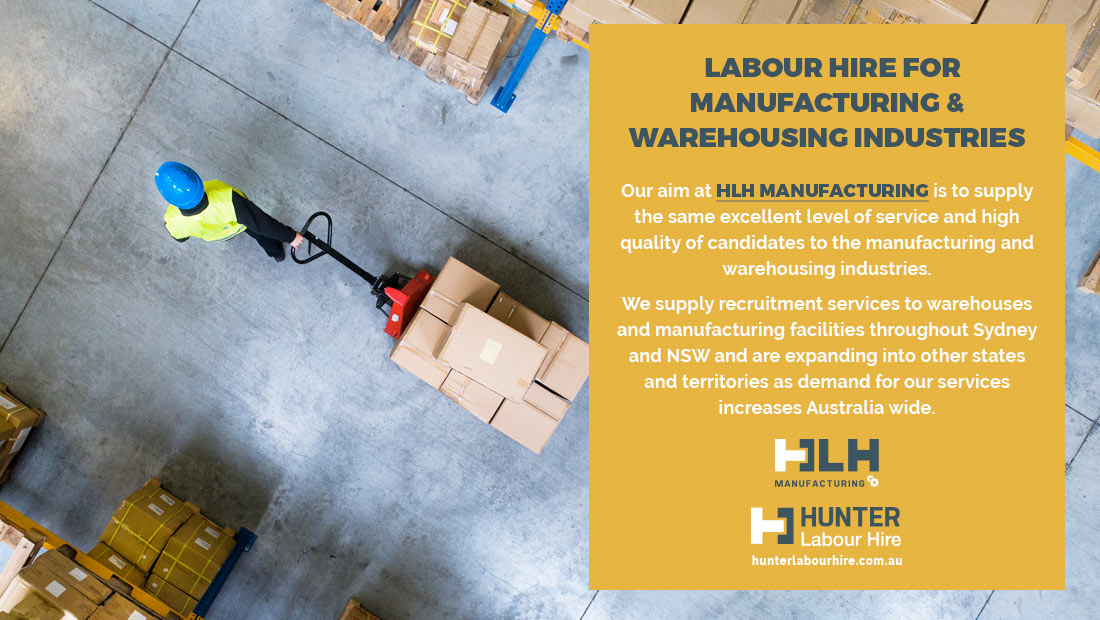 Understanding Your Labour Hire Needs
The recruiters and account managers at HLH Manufacturing make it their mission to understand your business's unique requirements and strive to deliver excellent candidates to fit the bill every time. Often, we will take a proactive recruitment approach taking into account needs that may arise and constantly searching for the right candidates for your teams. This ensures we have the right people ready to go whenever you may need them.
Vetted Warehouse and Manufacturing Staff
We provide warehouse and manufacturing staff who have been through our Hunter Labour Hire recruitment process which has worked exceptionally well for us in the construction industry.
The process involves 6 steps:
Online Registration
Face to Face Interviews
Induction Checklist
Document Check
Visa Check
Reference Check
We retain our best staff by paying them fair wages for a fair days' work. We keep them in consistent work with some of the top manufacturing companies in Sydney which keeps our staff turnover low and staff satisfaction high.
Why Use Manufacturing Labour Hire?
We find that many of our clients use labour hire to help their business for a variety of reasons:
To assist full-time staff during periods of peak demand for products or services
To prevent staff shortages
As a long-term solution to roles with high staff turnover
Annual leave cover
Temporary to permanent recruitment
Permanent Recruitment
Entire RPO (Recruitment Process Outsourcing)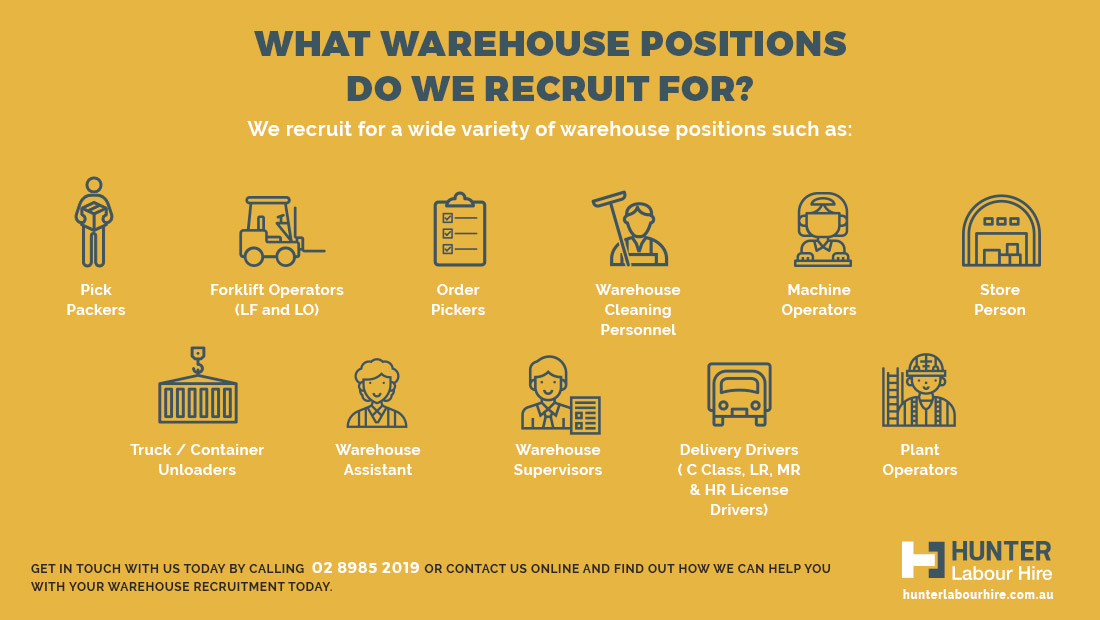 What Warehouse Positions Do We Recruit For?
We recruit for a wide variety of warehouse positions, outlined below.
Pick Packers
Forklift Operators (LF and LO)
Order Pickers
Warehouse Cleaning Personnel
Machine Operators
Store person
Truck / Container Unloaders
Warehouse Supervisors
Warehouse Assistant
Delivery Drivers ( C Class, LR, MR and HR License drivers)
Plant Operators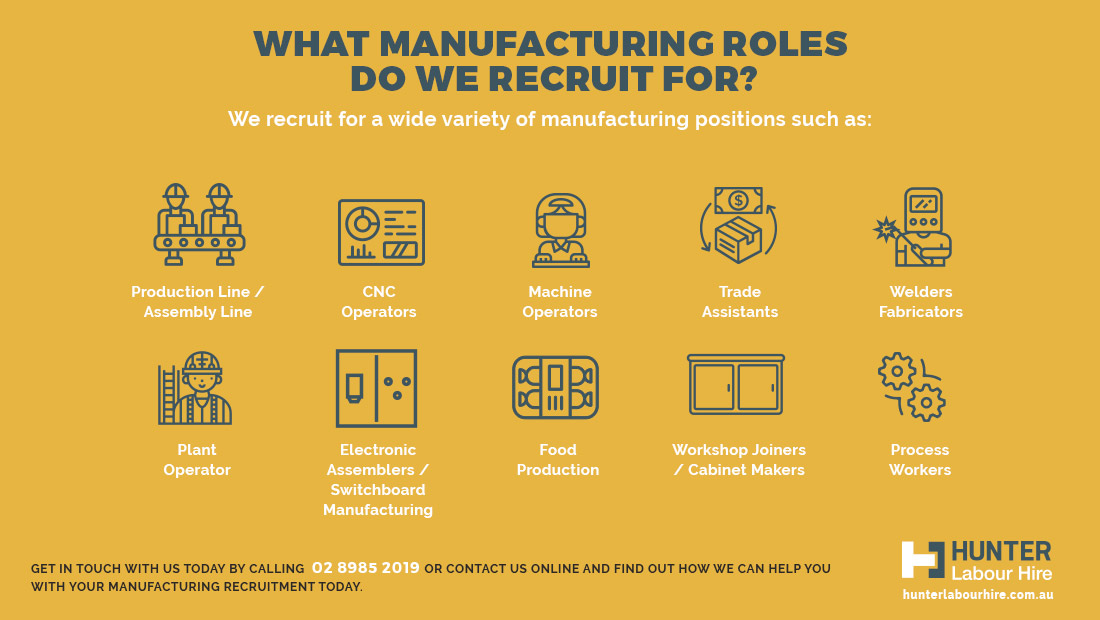 What Manufacturing Roles Do We Recruit For?
We recruit for a wide variety of manufacturing positions, outlined below.
Production Line / Assembly Line Workers
CNC Operators
Machine Operators
Trade Assistants
Welders / Fabricators
Process Workers
Plant Operator
Electronic Assemblers / Switchboard Manufacturing
Food Production
Workshop Joiners / Cabinet Makers
If you are recruiting for a role not listed above then get in touch with us and let us know your requirements. We have a huge database of workers from all backgrounds and we relish the opportunity to fill roles that are different to the norm.
Labour Hire for Manufacturing & Warehousing Businesses
Are you looking for a new labour hire or recruitment company for your manufacturing or warehousing business? Then we are ready for you! Get in touch with us today by calling 02 8985 2019 or contact us online and find out how we can help you today.