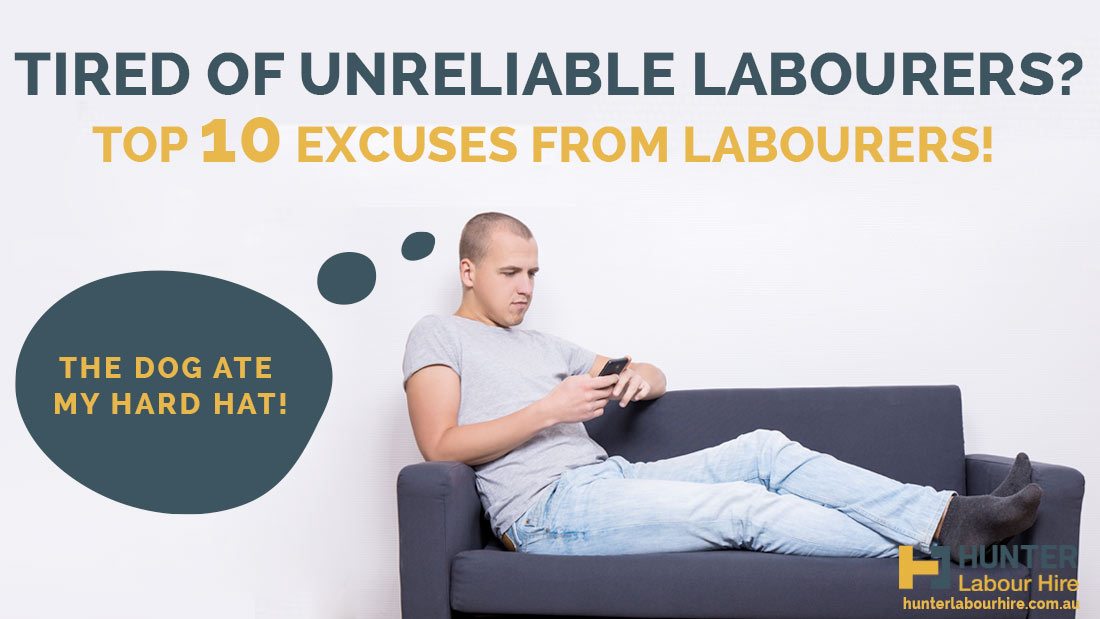 21 Sep

Tired Of Unreliable Labourers? Top 10 Excuses from Labourers!
Tired of Your Labourers Pulling Sickies?
The following are the top ten excuses we've heard from clients who came to Hunter Labour Hire to help resolve their issues with unreliable staff not turning up to site for work on Monday mornings.
Top 10 Excuses From Labourers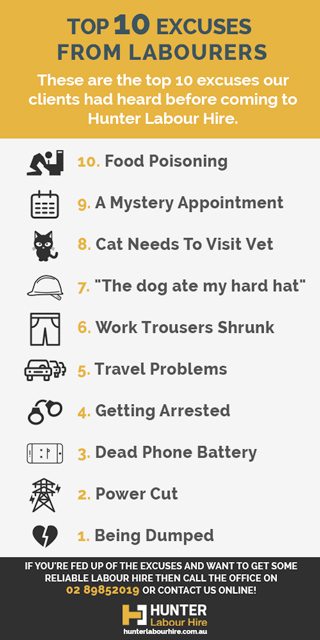 These are the top 10 excuses our clients had heard before coming to Hunter Labour Hire.
10. The dodgy KFC from Saturday night – Primary cause of food poisoning, symptoms are remarkably similar to those of alcohol poisoning. Of course the best time to inform your foreman is an hour before you are due on site.
9. An Appointment – The mystery appointment that can never be rescheduled to a time that suits i.e. after work.
8. A Friends Aunties Cousins cat needs to be taken to the vet.
7. 'The Dog ate my Hard Hat' – a classic!
6. Work trousers were shrunk into shorts which are not acceptable PPE on site.
5. Broken down bus or train / too much traffic despite this everyone else on the same site made it on time.
4. Getting arrested and only getting out at 8am this morning.
3. Dead Phone battery – And unfortunately as a result will have no alarm to wake you up.
2. Power cut – Goes hand in hand with the above.
1. Being dumped. Truly heartbreaking.
Reliable Labour Hire in Sydney
If you have had enough of excuses from labourers or tradesmen who just aren't turning up on time or at all, then get in touch with Hunter Labour Hire today. While we acknowledge that sometimes life happens and people will miss work, we do our utmost to ensure that our clients get a consistent quality service from us and our tradesmen.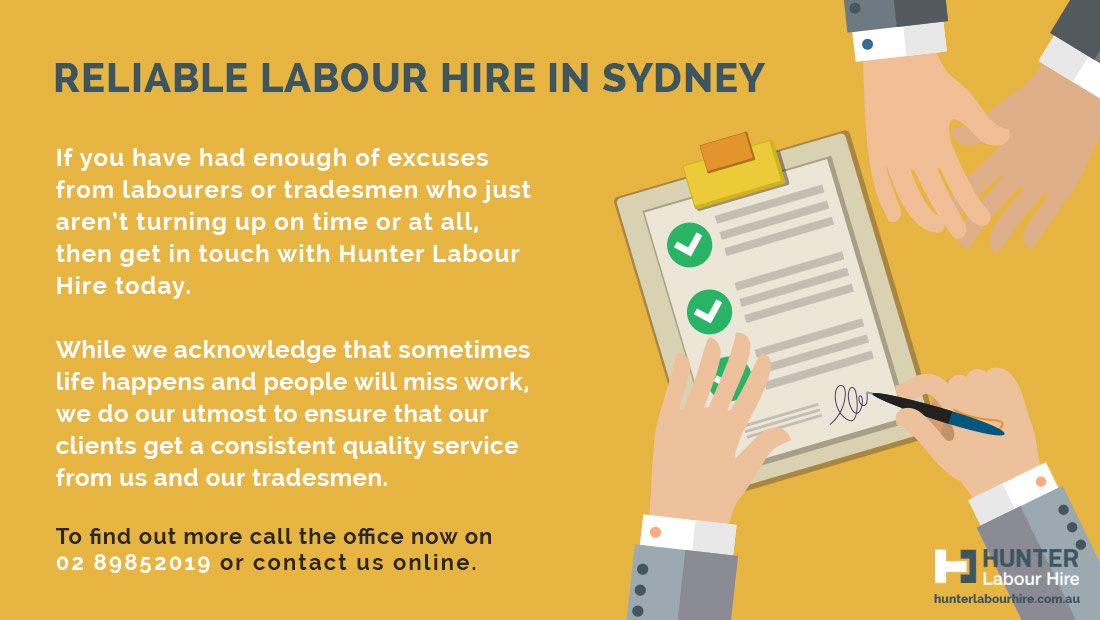 To find out how we do this call the office on 02 89852019 or fill in our online contact form and one of our staff will be in touch with you soon.
Have you heard any excuses that border on the edge of hilarity? Let us know below.