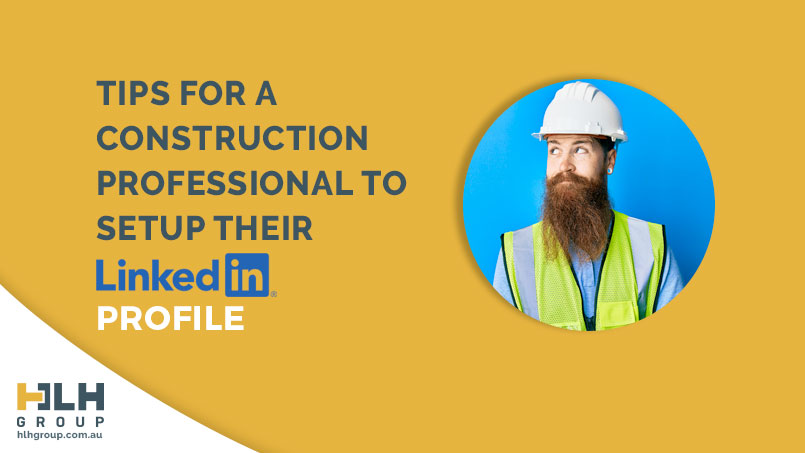 17 Aug

Tips for a Construction Professional to Setup Their LinkedIn Profile

Setting up a professional LinkedIn profile is important for construction professionals to showcase their skills, experience, and network with industry peers. In the ever growing and competitive construction jobs market it is useful to standout on LinkedIn to give yourself the best chance of securing the best opportunities available.
LinkedIn Profile Tips for Construction
Here are some tips for setting up a strong LinkedIn profile:
Create a Unique and Relevant Headline: Your headline should be more than just your job title. Use this space to highlight your expertise, specialization, or unique value proposition. For example, instead of just "Construction Project Manager," consider something like "Results-Driven Construction Project Manager | Specializing in Commercial High-Rise Developments."
Create a Convincing Summary: Write a short and engaging summary that provides an overview of your experience, skills, and achievements. Use this section to highlight your unique selling points and key accomplishments. It's also an opportunity to mention your career goals and aspirations.
Highlight Your Experience and Accomplishments: Include a detailed account of your work experience, focusing on your roles, responsibilities, and notable achievements. Use bullet points to showcase specific projects you've worked on, quantifiable results you've achieved, and any awards or recognitions you've received. Demonstrate your expertise and contributions to the construction industry.
Showcase Your Skills: List your relevant skills and competencies in the Skills section. Include both technical skills (e.g., project management, cost estimation, AUTCAD, Procore, EstimateOne, Contract negotiation) and soft skills (e.g., leadership, communication, problem-solving). Be sure to select skills that are specific to your role and industry.
Add Professional Certifications, Tickets & Licenses: Include any relevant certifications or licenses you hold, such as construction management certifications, safety training certifications, or trade licenses. These credentials can enhance your credibility and demonstrate your commitment to professional development and compliance with industry standards.
Request Recommendations: Reach out to colleagues, clients, or supervisors and request recommendations on LinkedIn. Positive recommendations can provide social proof of your skills, work ethic, and professionalism. In turn, consider offering to write recommendations for others in your network.
Network and Engage: Actively engage with industry professionals, join relevant construction groups, and participate in discussions. Share valuable content, comment on others' posts, and connect with colleagues, clients, and industry leaders. Networking on LinkedIn can lead to new opportunities, collaborations, and industry insights.
Include a Professional Photo: Choose a high-quality, professional-looking photo for your LinkedIn profile. Dress appropriately for your industry and position. A clear, friendly, and approachable photo can leave a positive impression on visitors to your profile.
Keep Your Profile up to Date: Regularly update your LinkedIn profile to reflect your latest accomplishments, projects, and skills. Add new experiences, courses, or certifications you've completed. Stay active and engaged on the platform to maintain visibility in your industry.
LinkedIn Profile for Construction
By following these tips, you will create a strong LinkedIn profile that effectively represents your construction expertise and helps you connect with other construction professionals in Australia.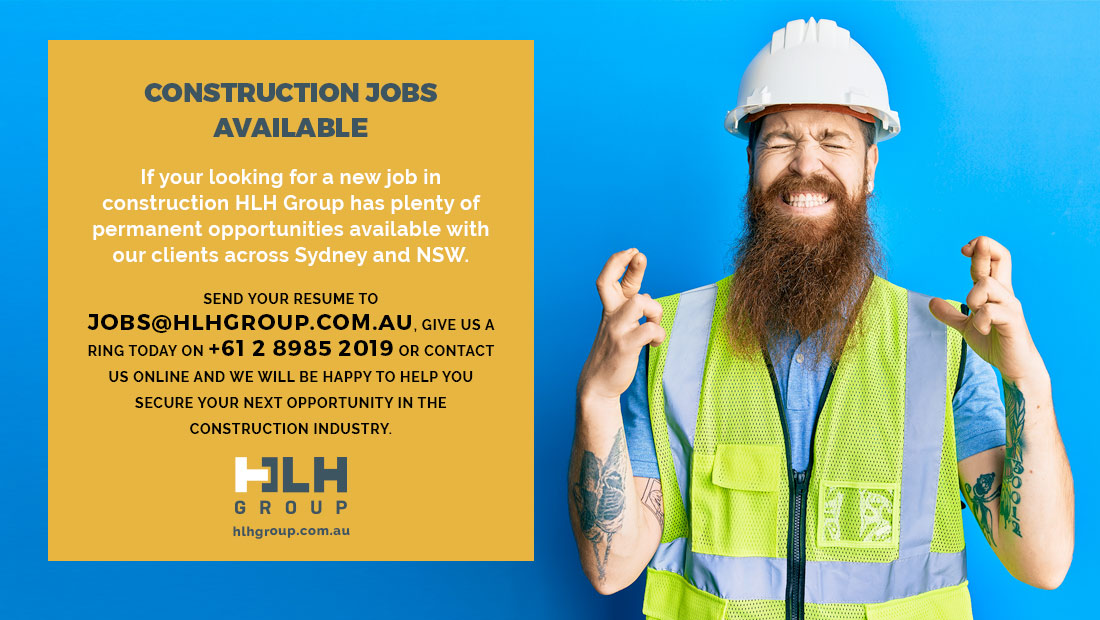 Construction Jobs Available
If your looking for a new job in construction HLH Group has plenty of permanent opportunities available with our clients across Sydney and NSW. Send your resume to jobs@HLHgroup.com.au or give us a ring today on 02 89852019 and we will be happy to help you secure your next opportunity in the construction industry.