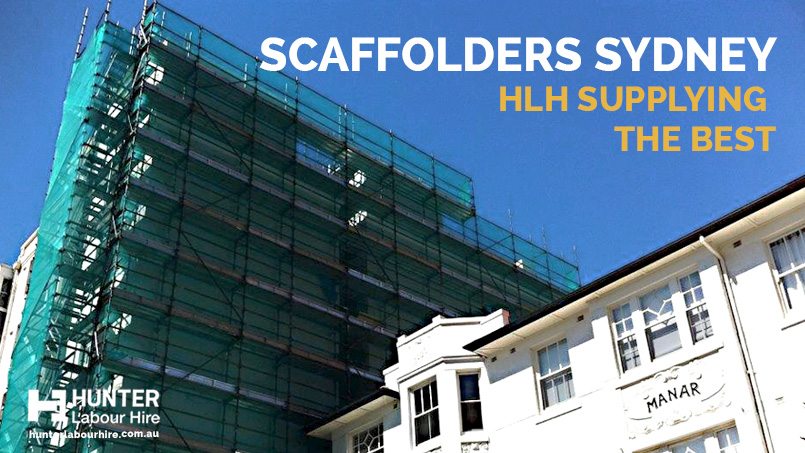 22 Feb

Scaffolders Sydney: HLH Supplying the Best
Scaffolders in Sydney
The scaffolder hire that HLH supply around Sydney are qualified and have experience on a number of scaffold and access systems.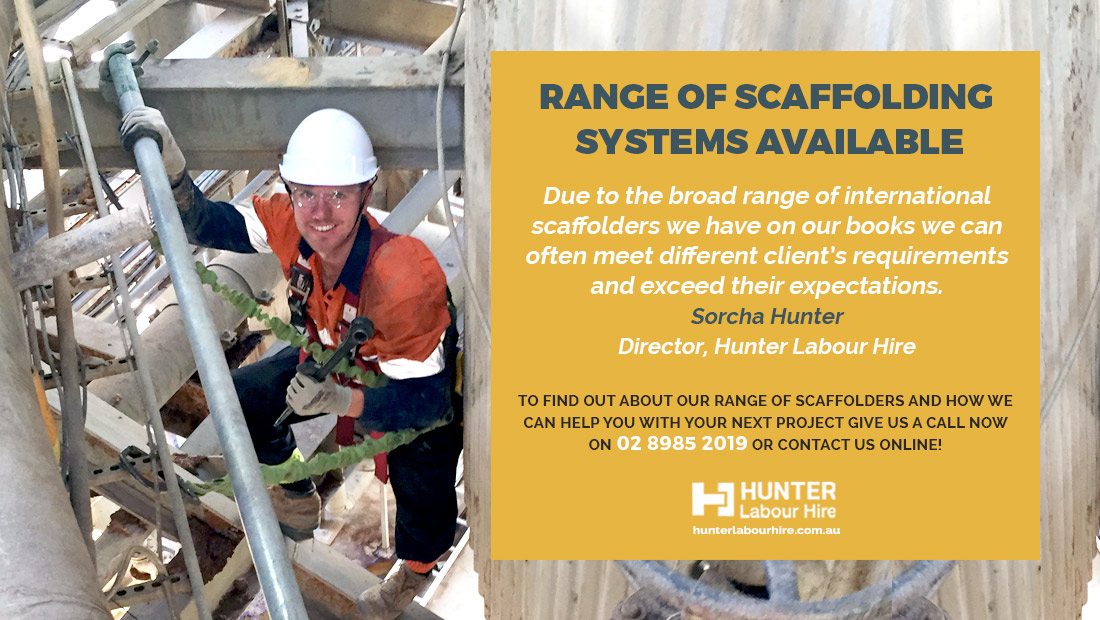 Range of Scaffolding Systems Available
Due to the broad range of international scaffolders we have on our books we can often meet different client's requirements and exceed their expectations. Some examples of the type of systems our scaffolders in Sydney have worked on include the following.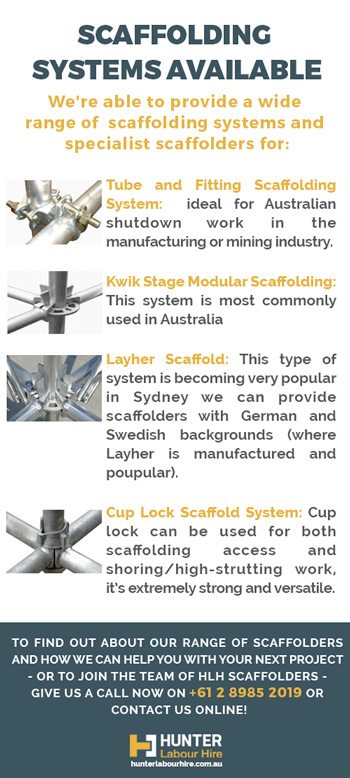 Tube and Fitting Scaffolding System
A lot of the scaffolders we currently supply are from the UK. The system that is most commonly used there is tube and fitting. This system is the most difficult to erect and dismantle but can be very versatile, especially on industrial based projects. It requires a lot of skill and practice to perfect but when mastered these scaffolders can often turn to other modular type systems with ease. The tube and fitting system is also very popular in New Zealand and South Korea. It is used by some residential companies in Sydney but mostly for Australian shutdown work in the manufacturing or mining industry.
Kwik Stage Modular Scaffolding
This system is most commonly used in Australia. Our Australian scaffolders are obviously very proficient in this system but we also have scaffolders from Ireland on our books. This system is used on most projects in Ireland so our Irish scaffolders find it incredibly easy to use with most of them already having at least 5 to 10 years' experience in the Emerald Isle.
Layher Scaffold
This type of system is becoming very popular in Sydney and we have a small number of clients who specifically request scaffolders with this type of experience. We spend a lot of resources in locating scaffolders who have used Layher extensively and we get very good feedback from the guys we provide with German and Swedish backgrounds. As you have probably already guessed, Sweden and Germany (where Layher is manufactured) are countries that love using this system.
Cup Lock Scaffold System
Some of the scaffolders that we provide have lots of industrial type experience and often work away on shutdowns off shore or on remote mining sites. In between these shutdowns they may have to wait a period of months until the next one starts. They often stay in Sydney whereby they make themselves available to Hunter Labour Hire for casual construction work. These scaffolders are often experienced in a number of systems especially cup-lock. Cup lock can be used for both scaffolding access and shoring/high-strutting work, it's extremely strong and versatile.
Scaffolders Available – And Wanted!
Do you have any upcoming projects that you might require additional scaffolders on around Sydney? If so contact HLH today on info@hunterlabourhire.com.au, call 02-89852019 or get in touch online and we'll take it from there.
Alternatively if you have any experience with the above scaffold systems then give us a call, email your resume to jobs@hunterlabourhire.com.au or apply for a position with us online!