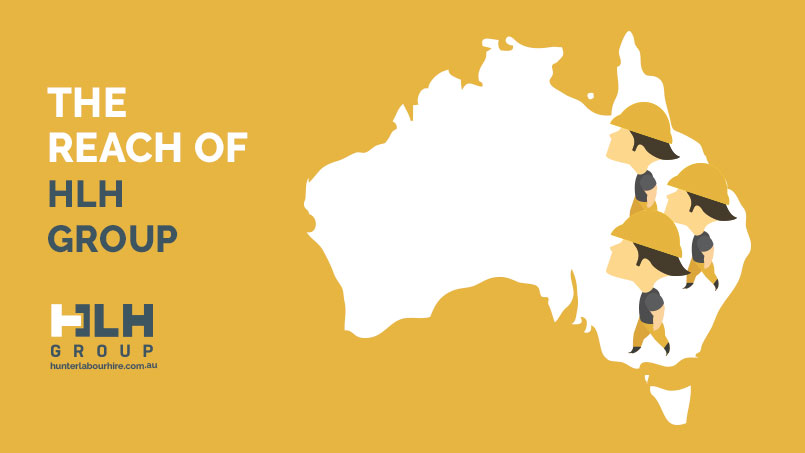 08 Sep

The Reach of HLH Group
Hunter By Name, Not Location
"Hunter Labour Hire? Are you based in The Hunter Valley?"
Unsurprisingly, getting asked if Hunter Labour Hire is based in the Hunter Valley is something that we get from both clients and candidates far too often. But contrary to that myth, home for us is in Bondi Junction. The 'Hunter' part of our name stems from our director's surname. But that is not to say we cannot provide our labour hire services to the Hunter Valley and beyond, and we have shown in the past no job is too big, too small, or too far for us to provide our services to.
Top Rated Labour Hire in Sydney…And Beyond!
As Sydney's highest-rated labour provider we have built a reputation on our ability to provide a reliable, quality service to all our clients and this has led to growth outside of our typical service area. From existing clients completing regional jobs, client referrals and google searches, we have found ourselves supplying workers all across NSW and receiving requests from even further areas such as Victoria and Queensland.
In this week's blog, we will look at some of the furthest jobs we have placed labourers on to demonstrate the reach of the HLH Group.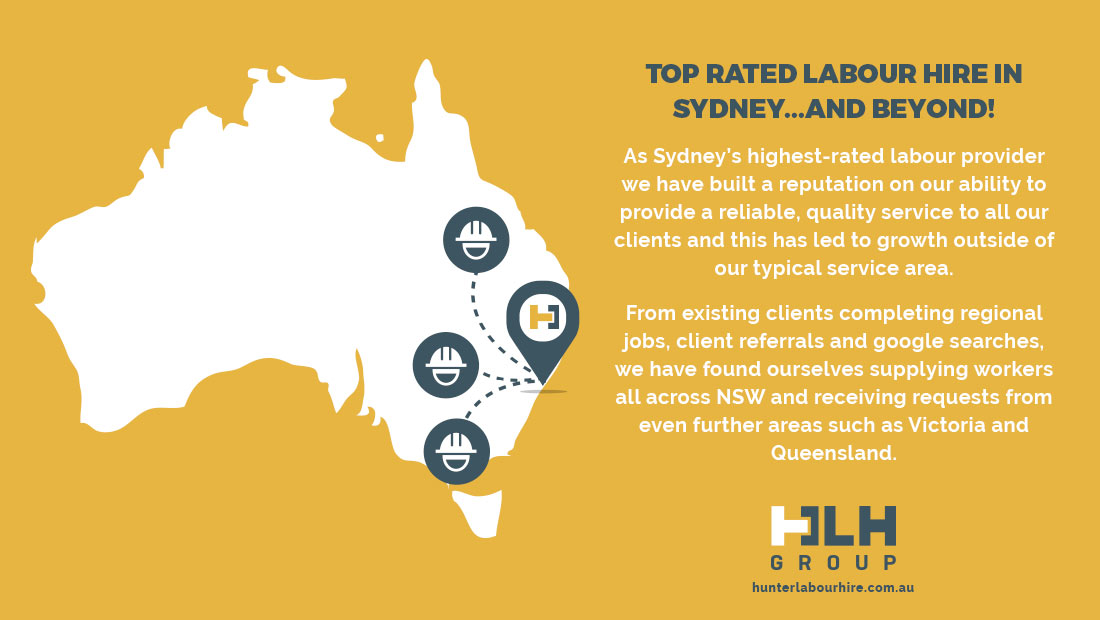 Southern Highlands, NSW – Carpenter
134km from Bondi Junction
With international border restrictions still in place and 18 months having passed since skilled workers have been able to come in and out of the country, finding carpenters has become harder than its ever been. We were recently able to extend our services to the Southern Highlands again providing one of our carpenters to assist on several residential properties. Travelling down daily from South West Sydney he has again proven to be an invaluable member to both HLH Group and the client he is working with.
Hunter Region, NSW – Labourers
255km from Bondi Junction
Sending labourers to our namesakes region was always going to be on this list and throughout 2021 we have supplied a number of both local workers and Sydney based workers to projects in Newcastle, Toronto, Speers Point and Lambton. One of our civil contractors completing work in Toronto requested two labourers he had previously used in Sydney to travel up and work with them for the month. The guys went up for the duration, staying at the accommodation provided by the client and helped the team successfully hand over the project on time and to the clients satisfaction.
Northern Tablelands, NSW – Labourers
537km from Bondi Junction
In March 2021 another Sydney based civil contractor had a two-week window to complete a small installation job in the town of Narrabri. At short notice, we were able to send three HLH Group workers in a company vehicle to help them in their race against the clock to get the job completed. On this job our labourers were working long 12 hour days, 6 days a week in a rush to get the job completed before the deadline and the dreaded rain. Again the feedback we received from the client on site was that our workers had been a credit to our company and each of them had shown a great attitude to work together in tough conditions.
Riverina Region, NSW – Scaffolders & Labourers
411 km from Bondi Junction
On several occasions, HLH Group has worked closely with one of our scaffold clients to supply scaffolders and labourers for shut down work in Tumut. This has involved arranging medicals, drug and alcohol screenings, inductions, travel and accommodation before the workers travel down ranging anywhere from two to four weeks. We have continued to assist on a number of these shutdowns since 2018.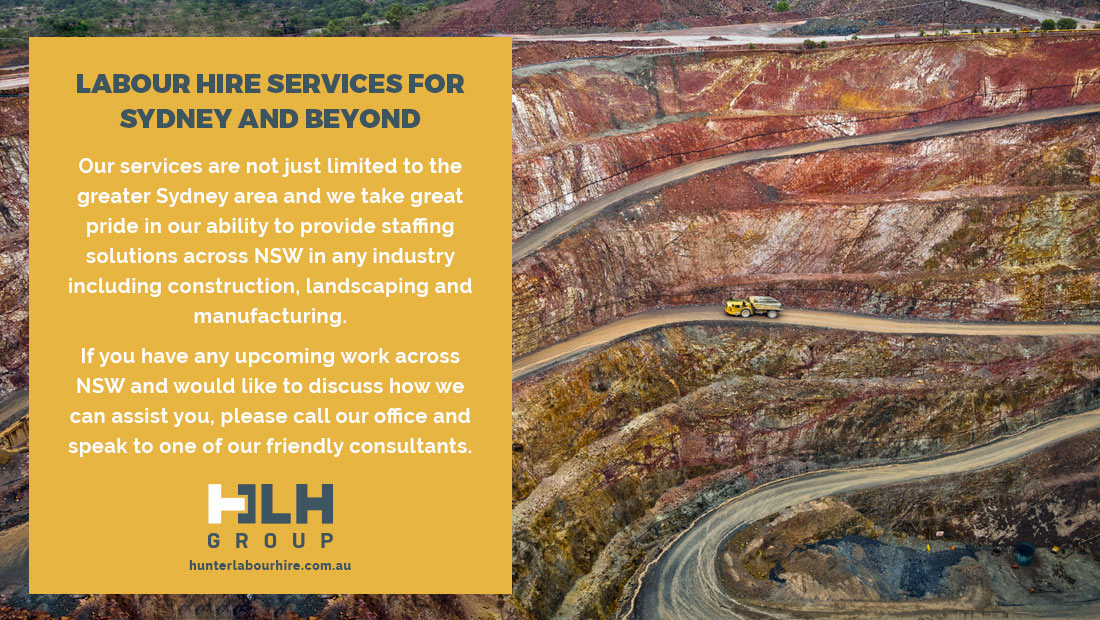 Labour Hire Services for Sydney and Beyond
Our services are not just limited to the greater Sydney area and we take great pride in our ability to provide staffing solutions across NSW in any industry including construction, landscaping and manufacturing. If you have any upcoming work across NSW and would like to discuss how we can assist you, please call our office and speak to one of our friendly consultants.