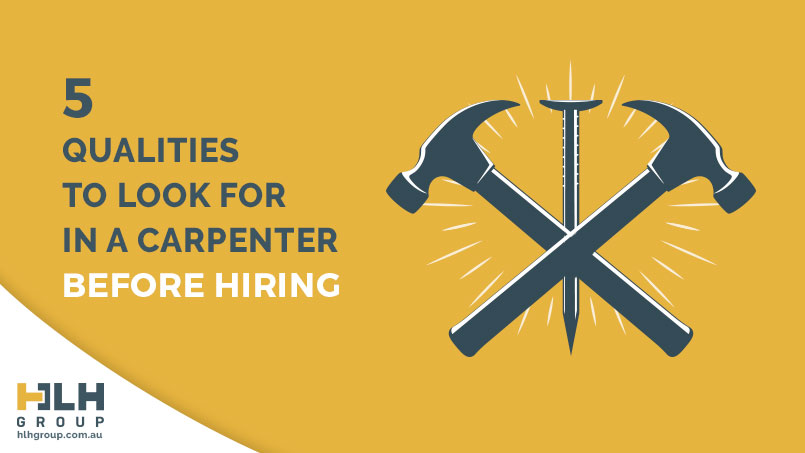 19 Apr

5 Qualities to Look for in a Carpenter Before Hiring
How To Hire The Right Carpenter
Carpenters are an integral part of any project no matter how big or small. Often, they play important roles in ensuring both the structural integrity and finished aesthetics of any projects. So, it goes without saying its important to hire the right one. Whether it is for building a new home, renovating a space, or adding a deck to your property, you want to hire a carpenter who can get the job done right. In this post we'll discuss five qualities to look for in a carpenter before hiring.
1. Experience
Experience is essential when it comes to carpentry. You want to hire someone who has worked on projects similar to yours and has a proven track record of success. Experienced carpenters are familiar materials and build methods needed for the job and can handle unexpected challenges that may arise. An experienced chippy can help to identify problems before they arise saving both time and money. An experienced carpenter will have the technical skill to execute the plans to a high standard resulting in quality finishes.
2. Attention to Detail
Carpentry requires a keen eye for detail. You want to hire someone who takes pride in their work and pays close attention to every aspect of the project. A carpenter with good attention to detail will ensure that every joint is perfect, every cut is precise, and every piece fits together seamlessly. Door and window frames along with floors will be among the first thing you will notice in a new build, so it is important all finishes are flawless. Equally the finish of structural work like studs or roofs need to be impeccable to stand the test of time.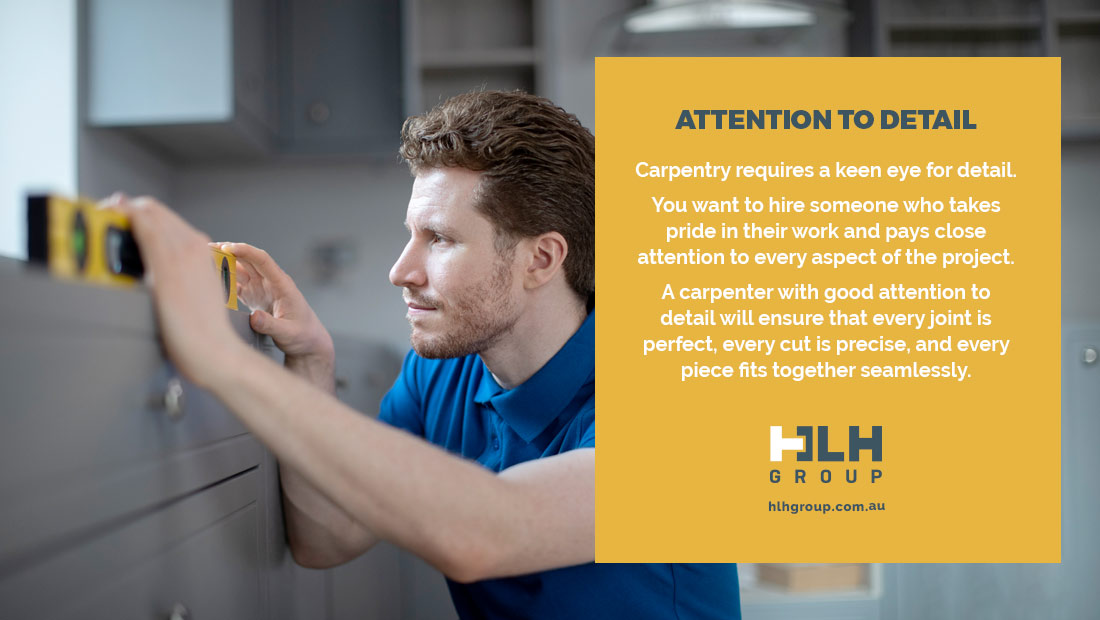 3. Problem Solving
Construction projects can be unpredictable, and unexpected problems can arise at any time. An ability to problem solve is one of the most important traits found in a skilled chippy. Along with great technical skills a carpenter must be able to use their creativity to come up solutions to design challenges. This can help bring plans to life and turn dreams into reality. Carpenters will join projects at crucial stages and are integral in linking the work of the design team and the work of other trades which have already been to site and are still to come.
4. Communication Skills
Good communication skills are essential for success in any job, and carpentry is no exception. A good carpenter should be able to communicate effectively with their colleagues, supervisors, and clients. They should be able to listen actively, ask questions, and provide feedback. Good communication skills can help prevent misunderstandings and ensure that the project is completed to the client's satisfaction.
5. Reliability
Finally, you want to hire a carpenter who is reliable and dependable. They should show up on time and be committed to completing the project within the agreed-upon timeframe. A reliable carpenter will also be upfront about any issues or delays and will work with you to find a solution. Carpenters are one of the most important factors in ensuring that a project reaches completion on time and within budget.
5 Qualities of Good Carpenters
In conclusion, finding the right carpenter for your construction project is crucial. Look for someone with experience, attention to detail, good ability to problem solve, communication skills, and reliability. By hiring a carpenter with these qualities, you can ensure that your project is completed to the highest standard.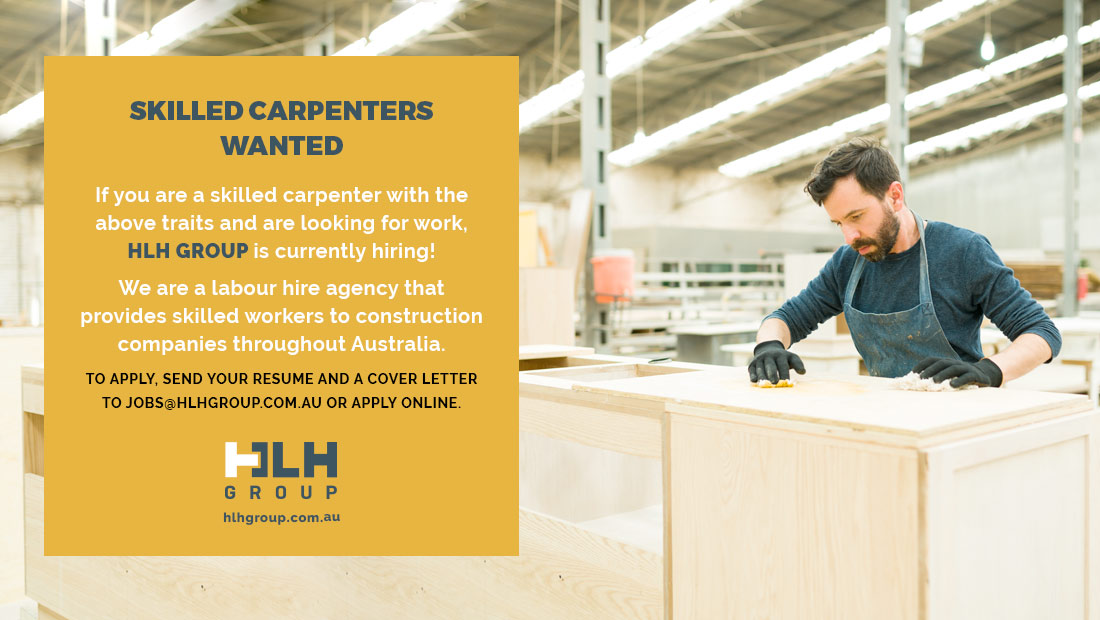 Skilled Carpenters Wanted
If you are a skilled carpenter with the above traits and are looking for work, HLH Group is currently hiring! We are a labour hire agency that provides skilled workers to construction companies throughout Australia. To apply, send your resume and a cover letter to jobs@hlhgroup.com.au or apply online.