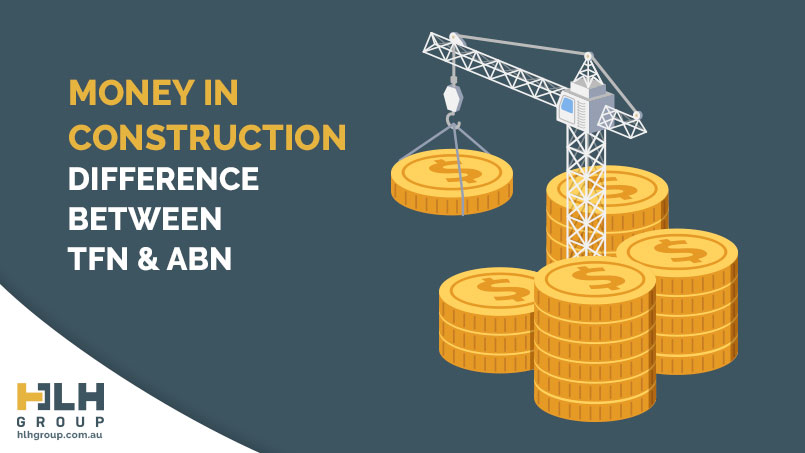 28 Jul

Money in Construction – Difference Between TFN & ABN
Money In Construction
No matter what we do for a living, we all have a vested interest in one thing – getting paid. As the world reels from the economic impact of the COVID-19 Pandemic, the cost of living has skyrocketed, with many states seeing record inflation rates. Supply chain and logistics blockages, massive workforce shortages and the rising price of fuel and materials are just a handful of the problems facing many people in Australia. One industry that has felt the effects harder than most is the previously booming construction industry. In this post we'll give you a breakdown of money in construction and the difference between TFN and ABN.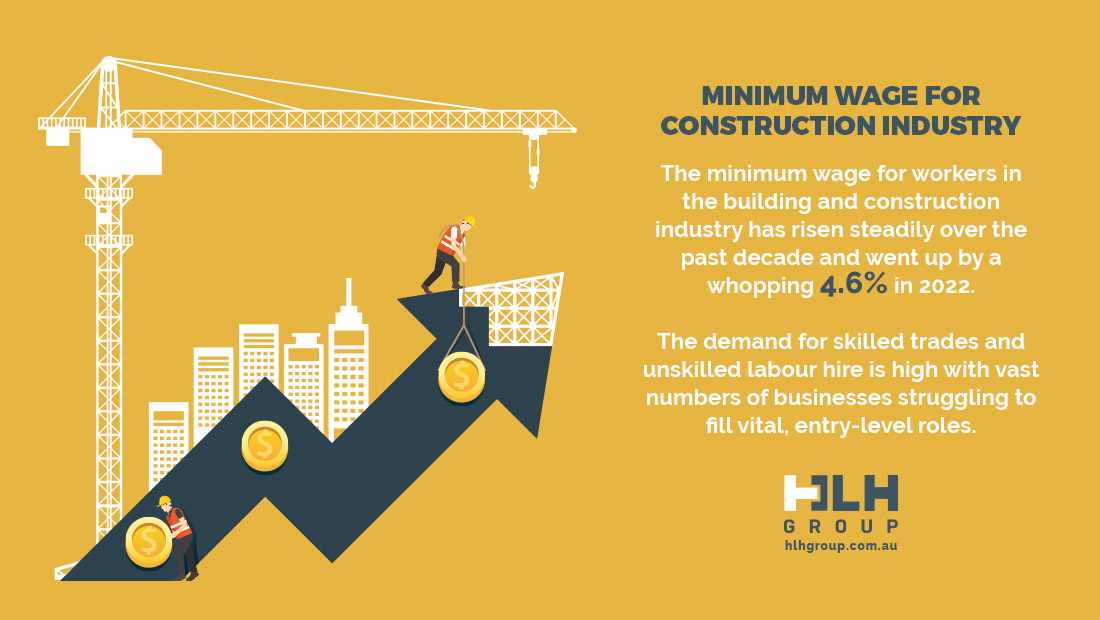 Minimum Wage for Construction Industry
The minimum wage for workers in the building and construction industry has risen steadily over the past decade and went up by a whopping 4.6% in 2022. In pre-pandemic Sydney, Australian workers had higher competition for jobs, which lent the balance of power in favour of the employer were abundant. In the current market, with many temporary workers having left Australia during the pandemic, the control lies with the worker. The demand for skilled trades and unskilled labour hire is equally high with vast numbers of businesses struggling to fill vital, entry-level roles. The pressure being felt across the industry was typified by the collapse of the administration of Pro Build, one of the nation's largest tier 1 builders, which threw hundreds of jobs into disarray. As the Australian government looks to ease its vice-like border control and visa restrictions, the arrival of a fresh workforce can't come soon enough.
Wages At All Time Highs
With competition for jobs so low workers can be selective on what kind of company they want to work for and what factors matter most to them. General labourers no longer need to travel by planes, trains and automobiles to get to the far corners of Greater Sydney to make ends meet. A good carpenter in Sydney is in higher demand than toilet roll at the start of the pandemic. With wages at an all-time high, many workers also get to choose how they want to be paid.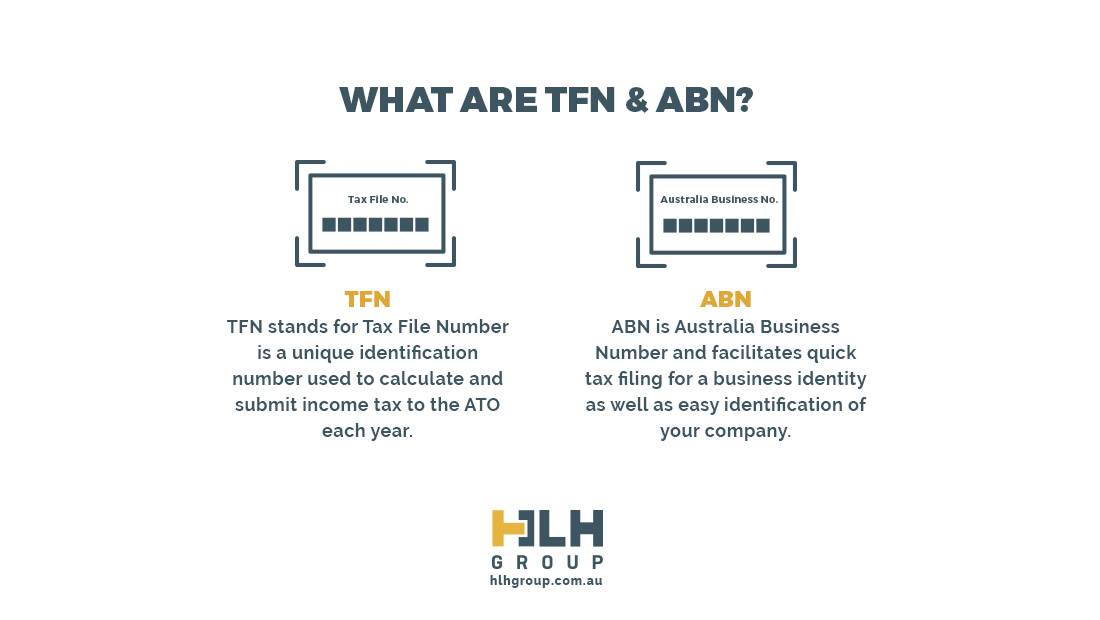 What Are TFN & ABN?
There are two main methods of payment in Australia for individuals. TFN, which stands for Tax File Number, is one of them. Every person has a unique identification number that they use to calculate and timely submit their income tax to the ATO each year.
You require an ABN if you are operating a business in Australia. It stands for Australia Business Number and facilitates quick tax filing as a business identity as well as easy identification of your company. Only those with a current TFN may apply for an Australian Business Number.
Difference Between TFN & ABN
A brief rundown of the pros and cons of TFN & ABN can be found below:
Tax File Number (TFN): Often referred to as 'wages', this is the most common and safest way to be paid in Australia. Tax is deducted each week based on the unique TFN. In construction, TFN workers are also entitled to overtime rates after working over 8 hours, at night shifts and on weekends. Workers are also covered by company insurance when working on TFN which is extremely important in construction where safety is paramount.
Australian Business Number (ABN): An ABN is an 11-digit number that identifies your business to the government. Labourers and tradesmen are responsible for declaring and paying their own tax when working on ABN. Workers are also not under the company insurance when working ABN which can leave them in trouble if they are injured on site.
Cash (cashy, cash in hand): The oldest form of payment – cold, hard cash. Cash in hand payments is illegal if you do not declare them come tax time. Yet for a wide range of reasons, it is still a popular form of payment for small construction companies, café owners and drug dealers. No tax, no insurance and no trace.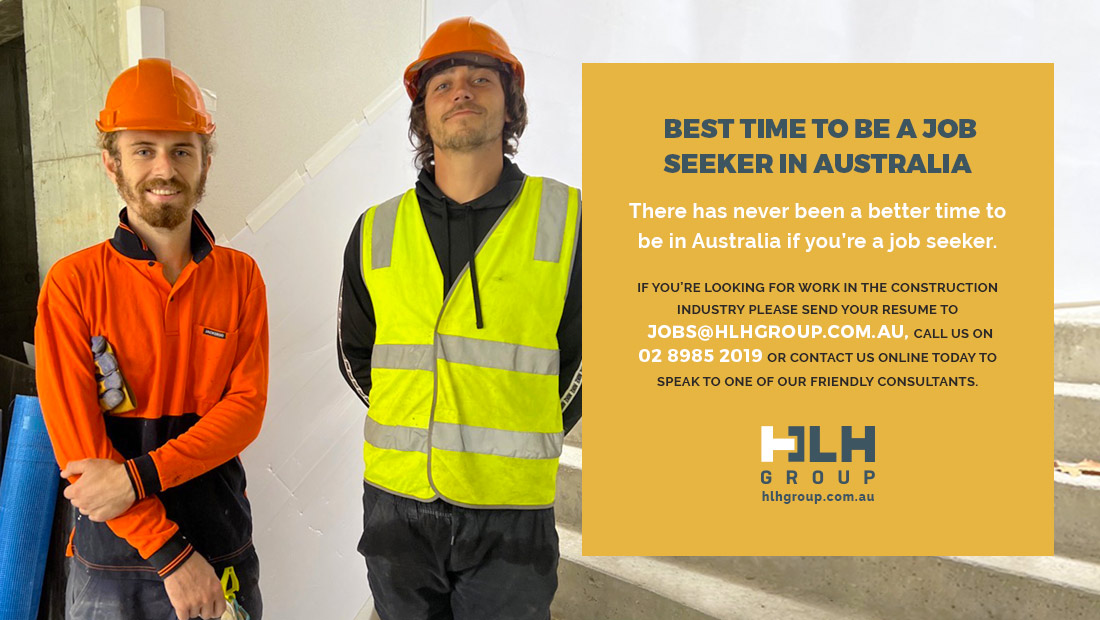 Best Time to be a Job Seeker in Australia
There has never been a better time to be in Australia if you're a job seeker. If you're looking for work in the construction industry please send your resume to jobs@hlhgroup.com.au, call us on 02 8985 2019 or contact us online today to speak to one of our friendly consultants. (Disclaimer: we don't pay cash!)