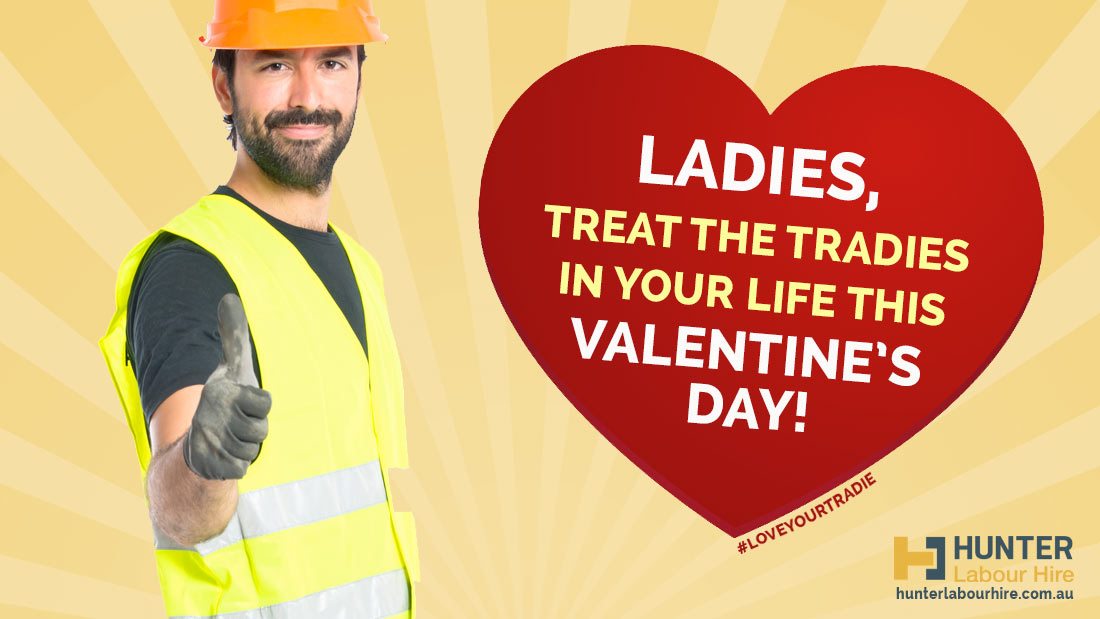 11 Feb

Ladies, Treat the Tradies in Your Life This Valentine's Day!

So it's that time of the year again and love is in the air! Ladies all over Australia will be primed for love letters, red wine, chocolates and flowers but this Valentine's Day don't forget the special tradie in your life because tradies have feelings too!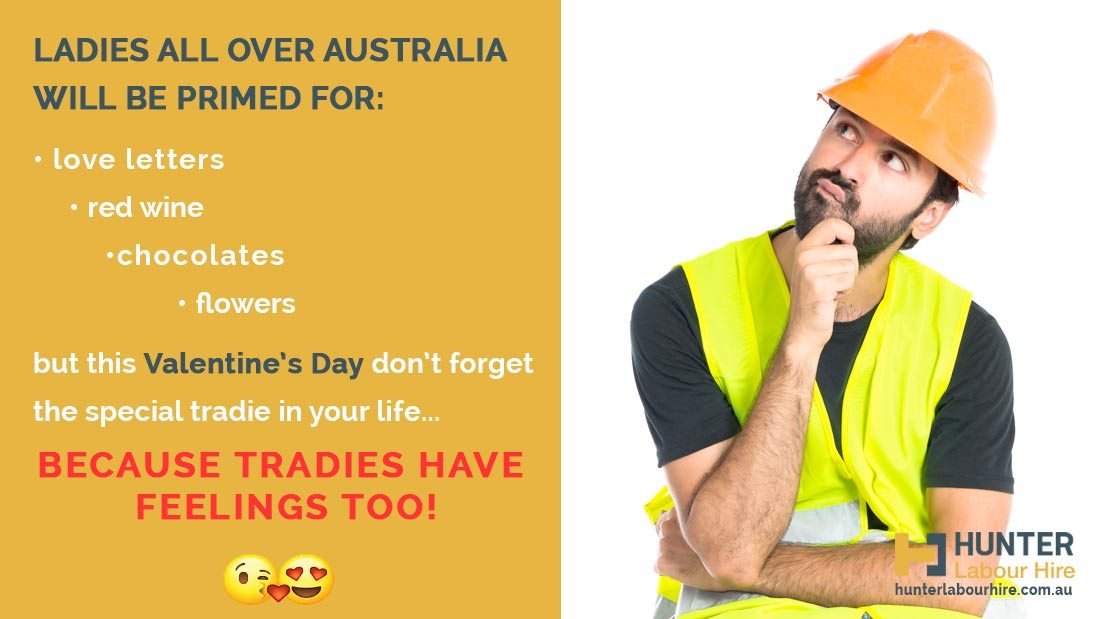 Guide To Treating Your Tradie Right This Valentine's Day
Here's our short guide to help you treat your tradie right this Valentine's Day.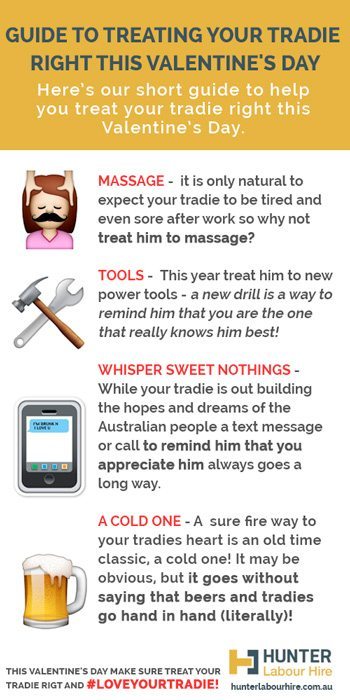 Massage
After working long hard hours on construction sites it is only natural to expect your tradie to be tired and even sore so why not treat him to massage. If you're not sure you are up to the task then you can always drop him off to one of the many massage parlours located throughout Sydney or why not join him for a back rub?
Tools
What is a tradie without his tools? This year treat him to new power tools, a new drill is way to remind him that you are the one and that you really knows him best. If a power tool tempts you find out where to get tools in Sydney here.
Whisper Sweet Nothings
While your tradie is out building the hopes and dreams of the Australian people, it's always nice to spare a thought for him. A text message or a phone call to remind him that you appreciate him always goes along way.
A Cold One
Another sure fire way to your tradies heart is an old time classic, a cold one! It may be an obvious suggestion, but it goes without saying that beers and tradies go hand in hand (literally). So this Valentine's Day get your tradie his favourite beer because let's be honest, he deserves it!
Love Your Tradie!
Your tradie needs to feel loved, so why not take the opportunity this Valentine's Day and spoil that special tradie in your life! If you do spoil your tradie (and you know you should) leave us a comment below to let us know how and tweet at us with #loveyourtradie, it's time to get the trendy tradies trending!