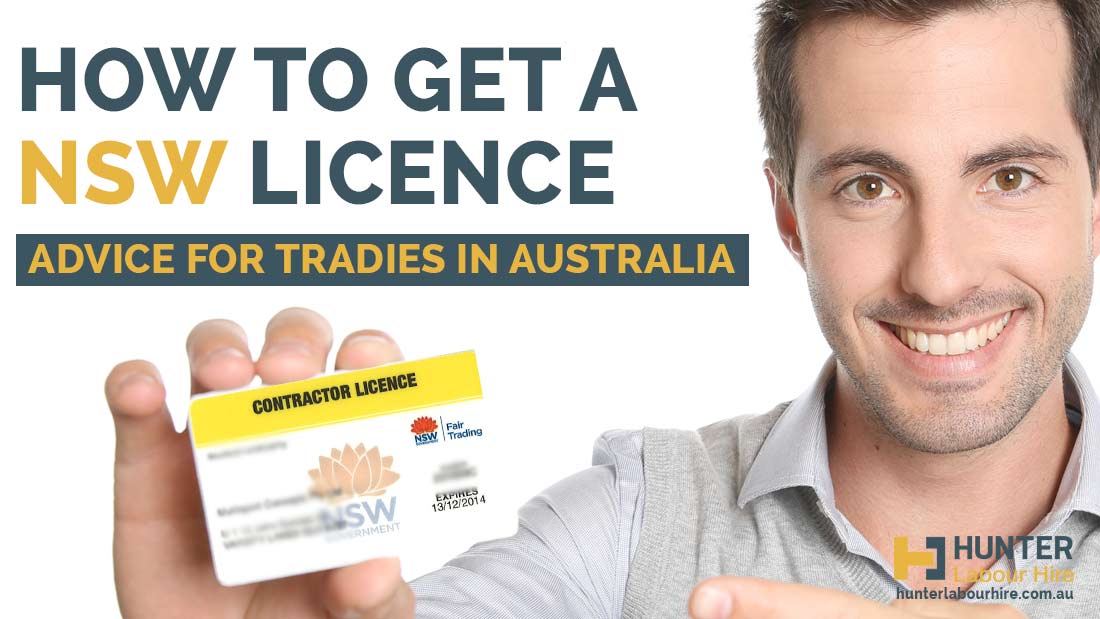 20 Jan

How To Get A NSW Licence – Advice For Tradies in Australia
How To Get A NSW Licence
Do you have an overseas apprenticeship that you want to convert to an Australian licence? Well it is actually quite a complex process but we are going to talk you through the steps below and explain how you can get a NSW licence.
The benefits of getting your trade recognised in Australia include potential promotion, higher wage, and of course a NSW license to work in your specific trade.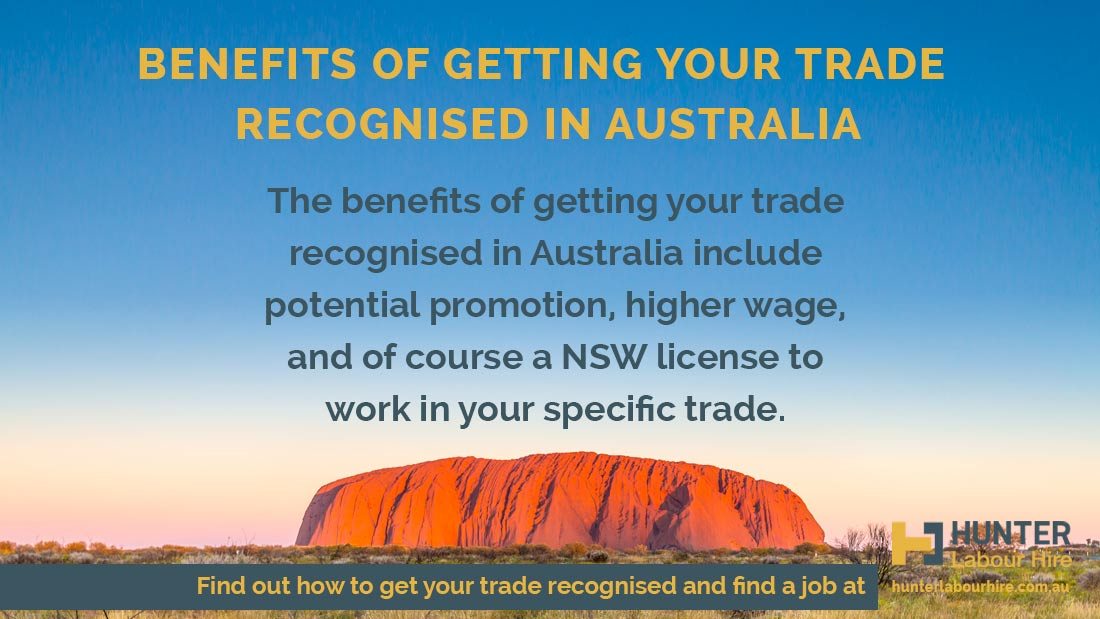 How To Get A NSW Licence
1. Choosing The Correct Pathway
There are different pathways depending on whether you need to have your trade recognised for migration purposes or just for employment purposes. The Trades Recognition Australia (TRA) is the government department that can assist you with this. Click here to visit the pathfinder section of the website.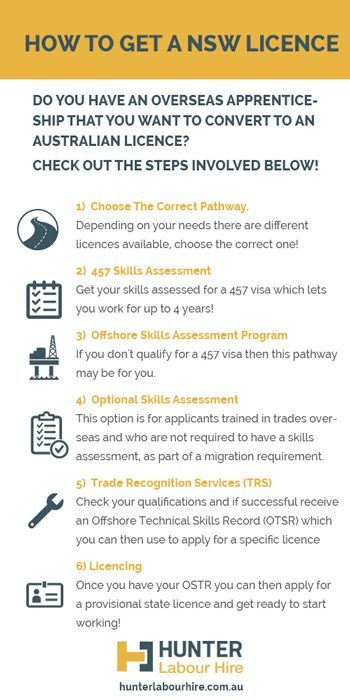 2. 457 Skills Assessment
The majority of Tradies get their skills assessed for the purposes of a 457 visa. The Temporary Work (Skilled) visa (subclass 457) allows skilled workers to come to Australia and work for an approved business for up to four years. If you have an apprenticeship from the United Kingdom or Ireland you may not require a skills assessment for your 457. In certain cases the case officer may require further evidence of your skill but they will advise of which pathway to take.
3. Offshore Skills Assessment Program
This pathway is for applicants that do not hold an Australian qualification in their trade and are applying from the following countries Fiji, India, Ireland, Papua New Guinea, Philippines, South Africa, Sri Lanka, United Kingdom and Vietnam. There are five steps to this particular pathway and you can find all you need to get started here link you will need to get started.
4. Optional Skills Assessment
This option is for applicants trained in trades overseas and who are not required to have a skills assessment, as part of a migration requirement. Carpenters and electricians from the following countries Australia, India, Ireland, Philippines, South Africa, and United Kingdom can get their skills assessed through Vetassess.
5. Trade Recognition Services (TRS)
The TRS is a section of the TRA where you can check the eligibility of your overseas qualifications to see if they match up to Australia standards and if is worth your while getting your skills assessed. Successful applicants will receive an Offshore Technical Skills Record (OTSR) which they can then use to apply for their specific licence.
6. Licencing
Once you have had your skills assessed from one of the pathways above you will receive your OSTR. You can then apply for a provisional state licence in your specific trade. Licence Recognition Australia can point you in the right direction to the relevant licencing authority for your trade.
Tradie Jobs Sydney
Once you've had your skills assessed or received your relevant NSW licence then it's time to call Hunter Labour Hire on 02 89852019 or contact us online and we can help get you a new job in your trade.