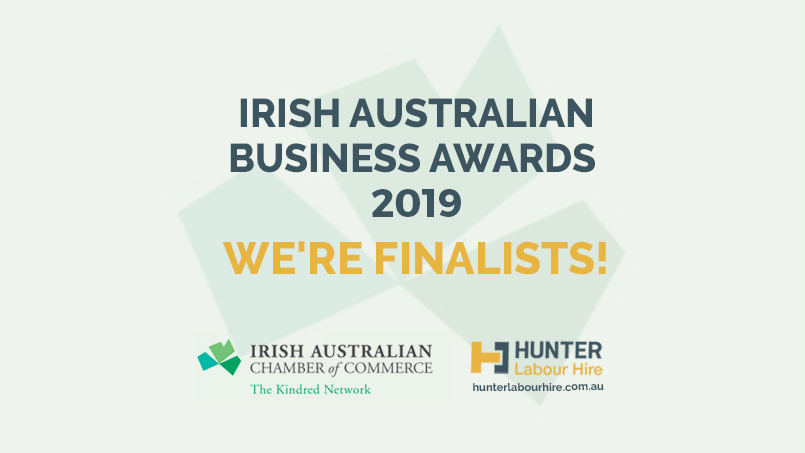 03 Oct

Irish Australian Business Awards 2019
The 2019 Irish Australian Business Awards
After making it as a finalist in two categories at last year's Irish Australian Chamber of Commerce Business Awards, we are excited to announce that our Director Sorcha Hunter is a finalist again this year in the Young Entrepreneur award category – and voting is open now (please and thank you!). As part of the judging process Sorcha had to create a video submission outlining why she came to Australia, her journey since she started business and plans for the future.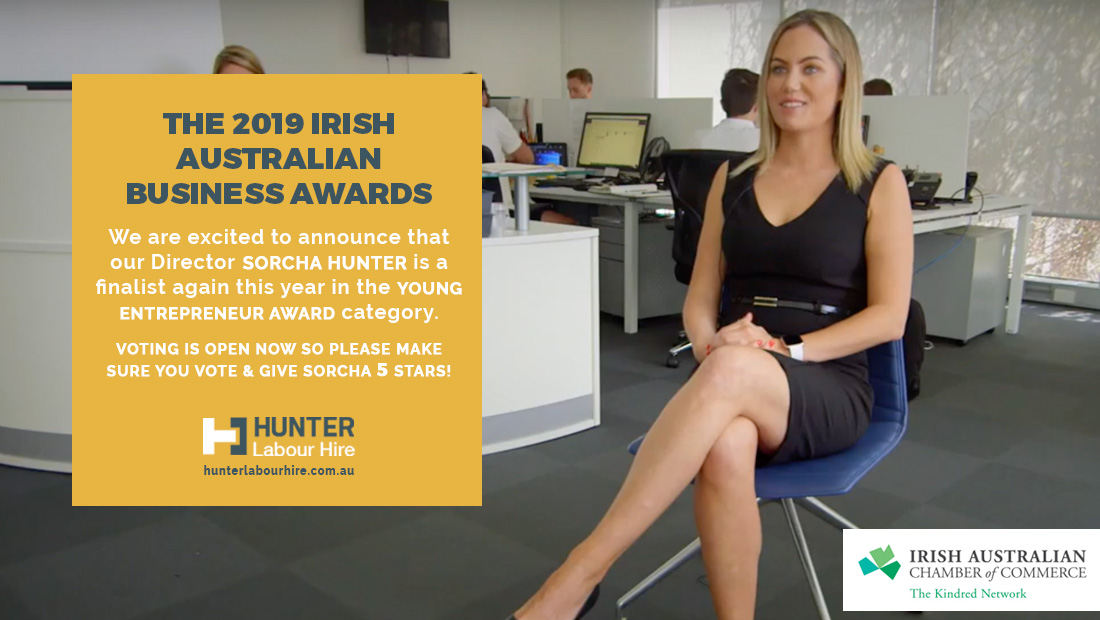 In The Running for the Peoples Choice Award
Since early 2015 Hunter Labour Hire have been developing innovative recruitment methods and procedures to ensure we are always at the top of our game when providing labour hire in Sydney. We have a solid reputation in the construction industry for providing high quality labourers on time and at the right price. While construction is still our main industry, over the years we have evolved and grown from Hunter Labour Hire into the HLH Group which now consists of 5 different divisions; Hunter Labour Hire, HLH Landscaping, HLH Manufacturing, HLH Electrical and HLH Office Support.
Sydney's Highest Rated Labour Hire Firm
As Sydney's highest rated labour hire firm on Google we have built a reliable, versatile workforce that receives approximately 50% of applicants through our refer a friend scheme. This means we have an advantage over our competitors to a candidate pool unavailable to anyone else. Paying above award rates, keeping our staff in consistent work and having an approachable honest team in the office has been key to keeping our staff on site happy knowing we have a genuine interest in their wellness at work. This in turn goes hand in hand with having happy clients as a happy worker makes for a good worker.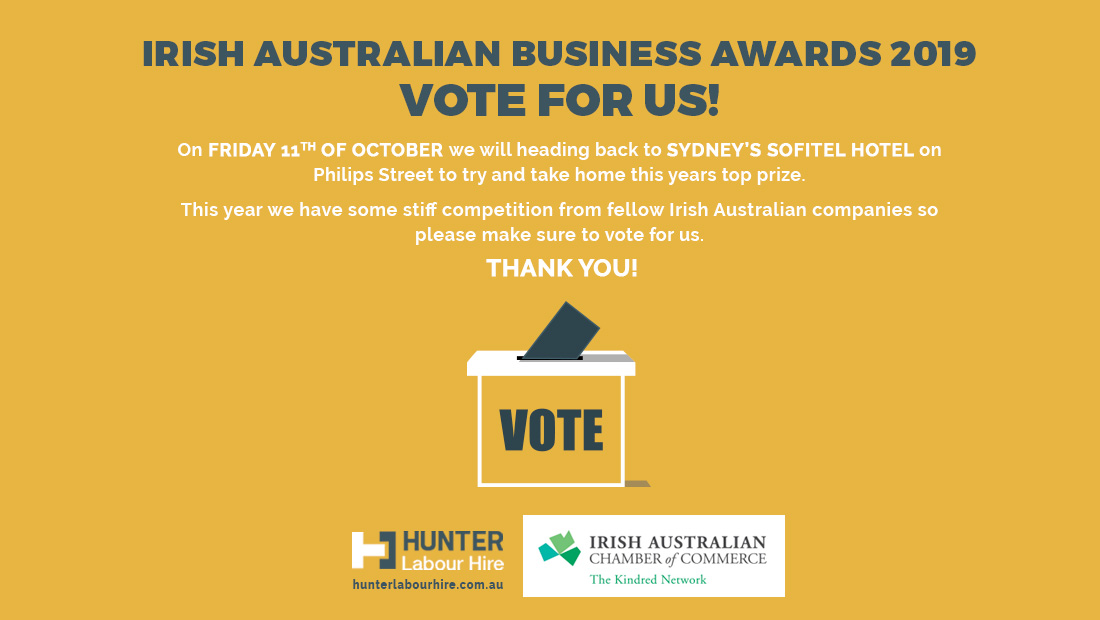 Irish Australian Business Awards 2019 – Vote For Us!
On Friday 11th of October we will heading back to Sydney's Sofitel Hotel on Philips Street to try and take home this years top prize. This year we have some stiff competition from fellow Irish Australian companies in various sectors including finance, recruitment, construction, travel, real estate and sales to name just a few.
We need your help to win this years People's Choice Award. Please make sure to vote here and share to your social media accounts.