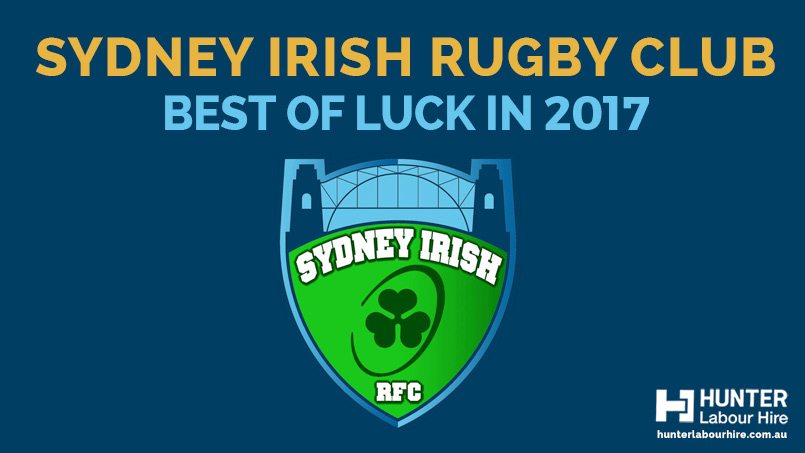 29 Apr

Sydney Irish Rugby Club – Best of Luck in 2017
Sydney Irish Rugby Club & HLH
At Hunter Labour Hire we believe that it's important for businesses to support local communities where possible. For this reason, we have sponsored a rugby union team in the Eastern Suburbs called Sydney Irish RFC.
Who Are Sydney Irish Rugby Football Club?
Sydney Irish is a rugby team that was established in 2012 by four Irish expats with a big dream of building a club with a competitive team and vibrant social scene. The club is made up of 3 grades of teams that play in the NSW Suburban Rugby Division 4. Their home club is based at Latham Park in Coogee. They also have a large Mixed Tag Rugby group that play on Sunday mornings in Centennial Park.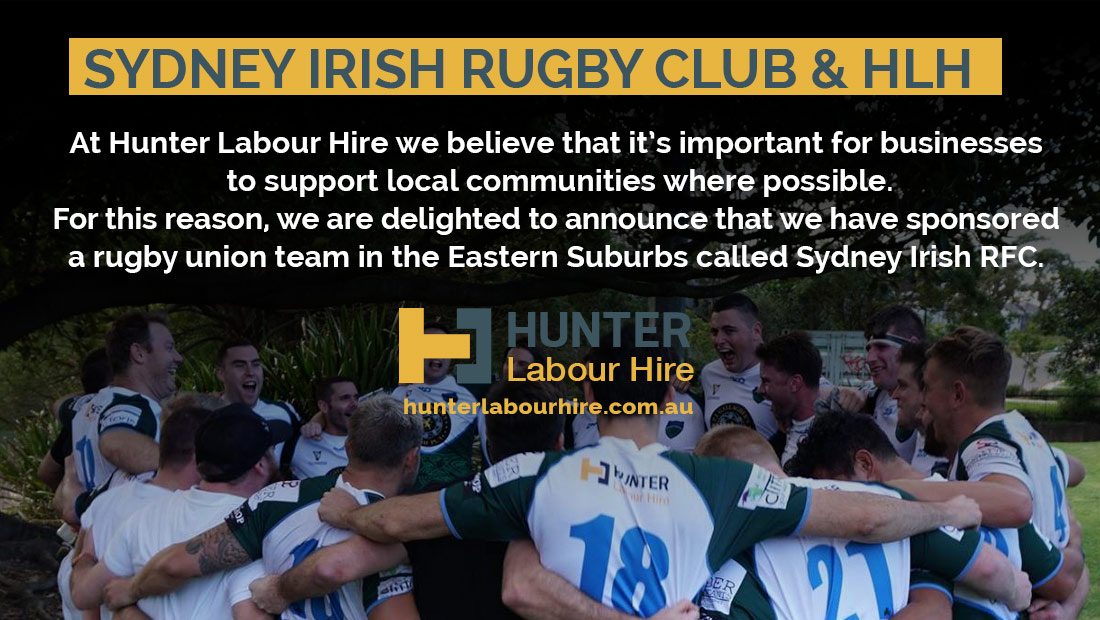 News From Sydney Irish RFC
The rugby season has well and truly begun for Sydney Irish with the season kicking off against fierce rivals Blacktown. Irish have continued their impressive start to the season against opponents Canterbury and Macquarie University. Their next match is this Saturday against Rouse Hill in Latham Park, get down and support the lads. Follow the Sydney Irish Facebook page to be kept up to date with their progress throughout the season.
Looking For Construction Work?
Have you recently joined the club and are now looking for a new job in construction? Hunter Labour Hire are constantly looking for experienced labourers and tradesmen for jobs throughout Sydney. Call the office today on 02 89852019, email your resume to jobs@hunterlabourhire.com.au or contact us online for further details on vacancies we might have that suit you.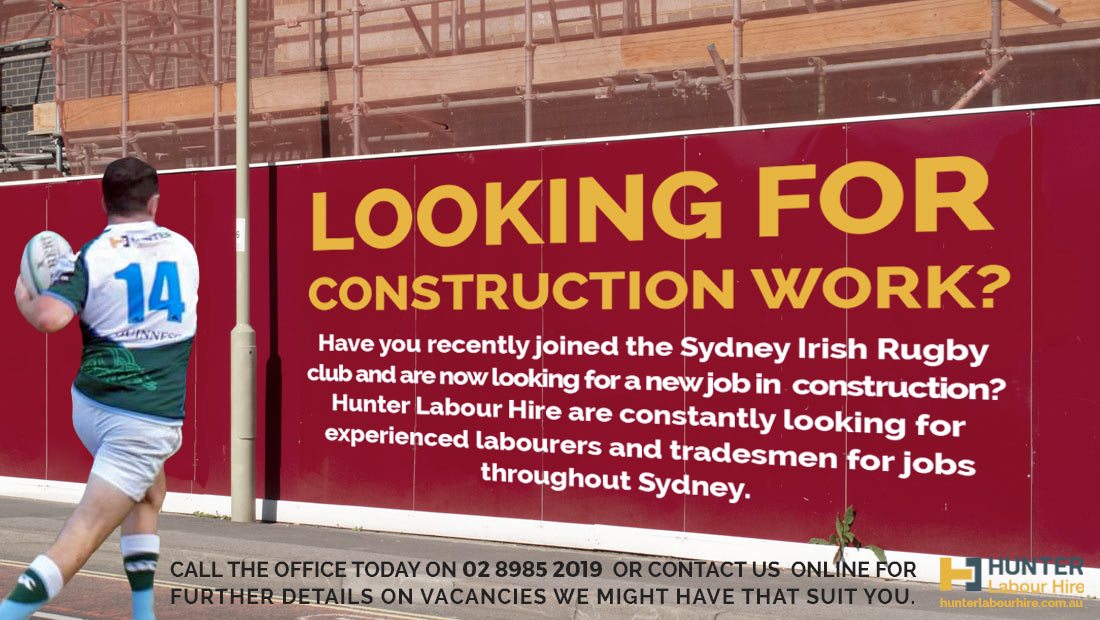 Looking to Play Rugby in Sydney?
While Sydney Irish is a club with heavy Irish origins, the club has members from across the world and is continuously welcoming new additions to the club. For further information on playing for Sydney Irish please contact David Bardon on 0498 176 932.
Hunter Labour Hire would like to wish all the teams at Sydney Irish RFC the best of luck for 2017!