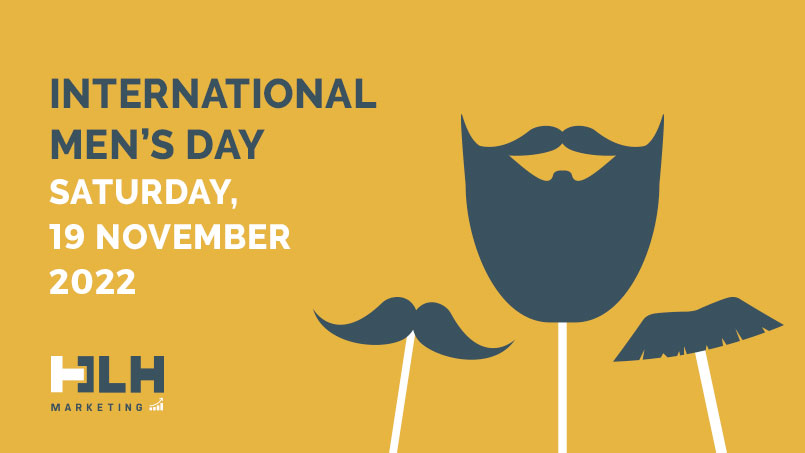 09 Nov

International Men's Day – Saturday, 19 November 2022
International Men's Day 2022
Working in construction can be taxing work on the body and the mind. Therefore, people must pay close attention to their physical well-being and mental well-being. The theme of International Men's Day 2022 is #MakeTime4Mates and build better social connections by making time for old mates and making time to make new mates. In this blog, and to help support International Men's Day, we aim to provide you with some very simple ideas to help make time for friends with a busy schedule much easier.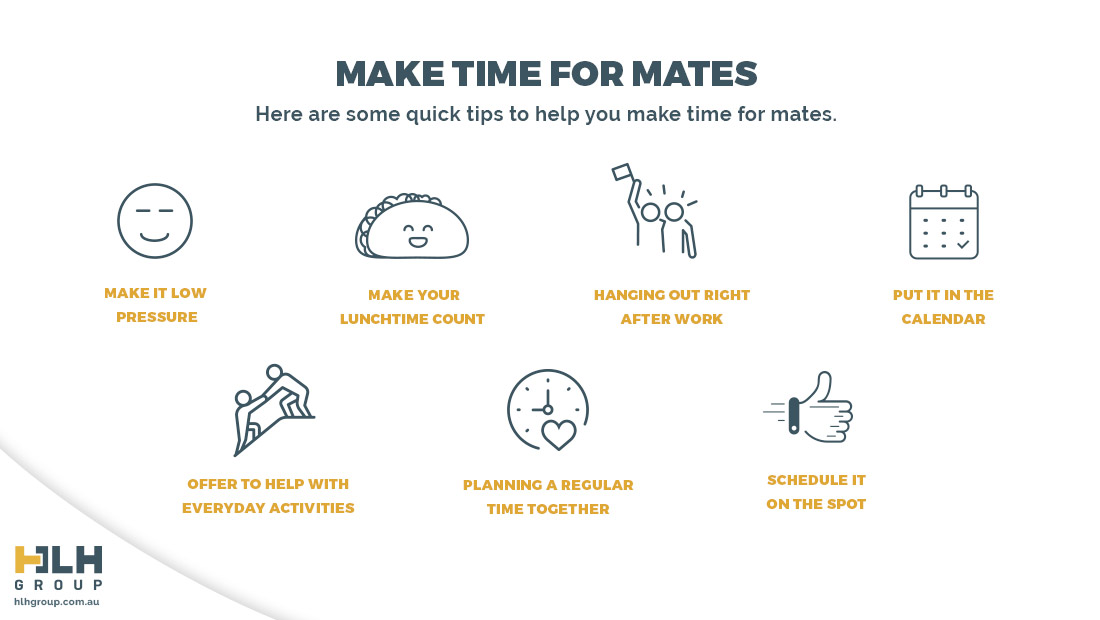 Make Time For Mates
Make It Low Pressure: Not all meet up with mates have to be big events socialising in the town or a big to-do event. Order some food, go for a drive or a walk, relax and unwind with your buddy before work kicks off again in the morning.
Make Your Lunchtime Count: If friends are working closely with you, make use of your lunchtime, and arrange a bite to eat with a mate working close by, if you have no workmate close by, organise a phone call, and chat about what's on your mind.
Hanging Out Right After Work: We all know that feeling when we hit the couch after a busy day's work, a great way not to be tempted by a chill night alone on a couch is to make plans right after work, an object in motion stays in motion. It can be easier to go straight from work to catch up with a mate.
Put It In The Calendar: Treat hanging out with friends as a priority, schedule it like you would a doctor's appointment and if the day doesn't work then find one that does. Treat it with as much importance as any other appointment.
Offer To Help With Everyday Activities: Give your buddy a hand, do the decking out back, clean the pool or do any other at-home projects. It's a great way to spend time together and be productive.
Planning A Regular Time Together: We recommend making meeting up with a mate a regular thing whether it's going to the beach every Saturday morning or having a coffee together every Wednesday at lunchtime. This is an easy and effective way to make regular time for much needed time with friends.
Schedule It On The Spot: We all come up with great ideas of things we should do together with friends, instead of saying it with no clear plan we should put the plan in place straight away, schedule it on the day, don't let it go on and on until it becomes an idea of the past.
Benefits of Mates
Making time for friends old and new is important, friends provide emotional support in tough times and have someone to talk to celebrate good times and provide support in bad times. Not only this but it is to is proven to play a significant role in your overall physical health. Adults with strong friendship connections have a reduced risk of many significant health problems, including depression, high blood pressure and an unhealthy body mass index (BMI). In fact, studies have found that older adults who have meaningful relationships and social support are likely to live longer than their peers with fewer connections.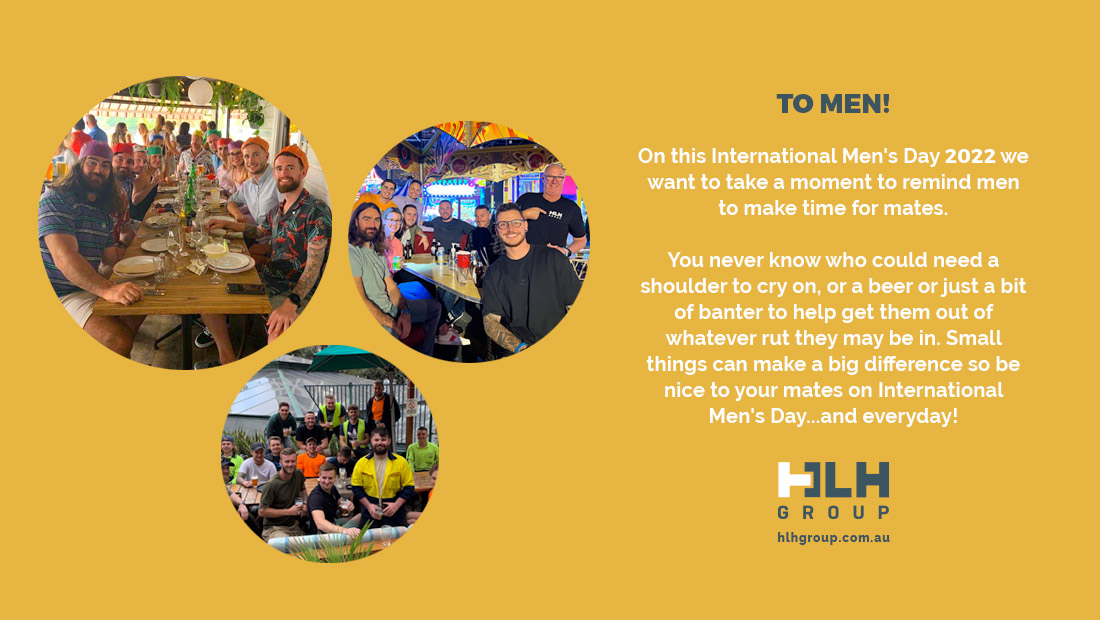 To Men!
And so, on this International Men's Day 2022 we want to take a moment to remind men to make time for mates. You never know who could need a shoulder to cry on, or a beer or just a bit of banter to help get them out of whatever rut they may be in. Small things can make a big difference so be nice to your mates on International Men's Day…and everyday!