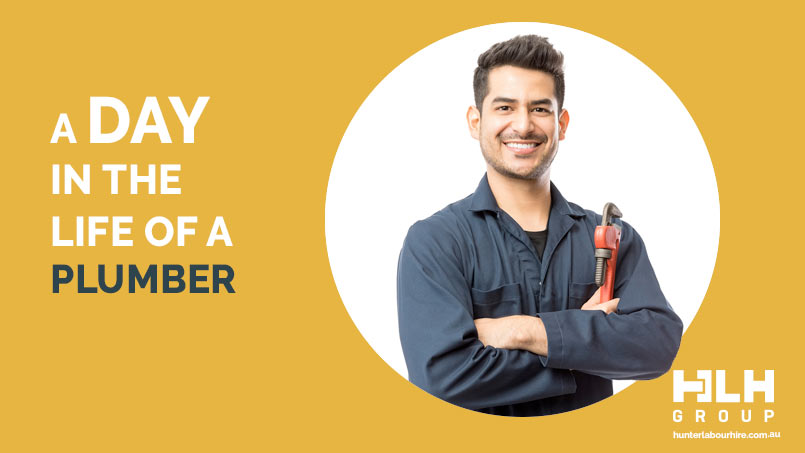 03 Feb

A Day in The Life of A Plumber

In the past, we've given you an insight into what it's like working as a carpenter and what a day in the life of a general labourer is like but today we're going to look at what it's like to be a plumber for HLH Group. One of our labourers, Lewis, has stepped up to the plate to pull back the curtain and let you know what the daily plumber grind is like, read on!
A Typical Day for A Plumber In Sydney
No two days are ever the same working on site as a plumber, with every job and every task bringing its own problems to solve and solution to find. Lewis has worked for HLH Group for a while now and never let us down since day one. Lewis has an ongoing role working out on site at a new apartment block in Annandale and here is his typical working day.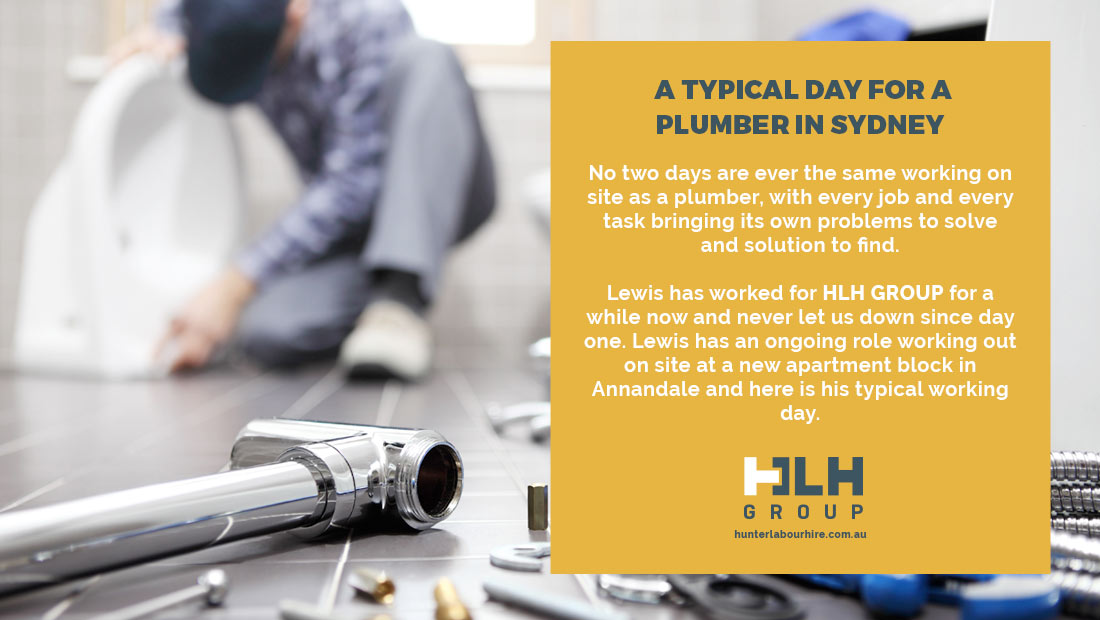 A Day in the Life of a Plumber
Every day starts with a quick 20-minute commute from Bondi Junction to Annandale, missing all the morning rush and arriving onsite around 6:50 am. After settling on site for the day we all meet at 7:00 am for a morning pre-start where we discuss any matters from the previous day and the day's work schedule.
7:45 am After our morning meeting I make sure to resolve any issues from the previous day (if any) to ensure there is no delay for other trades. For instance, yesterday there was an ongoing issue with the water heater that had to be resolved before the painters could begin their works. As an experienced plumber, I know exactly what is wrong with a plumbing system with a glance at it and know how to fix it. These repair tasks will generally take between 30 minutes to an hour to complete. The tasks range from removing pipes and fittings to allow somebody in to work in a certain area, repair a leak on an existing pipe, isolating plumbing systems or temporarily running a system an alternative route.
9:30 am – Once these tasks are completed it is time for a true blue Australian 'smoko'. I wasn't familiar with the term 'smoko' when I first arrived in Australia but now, I couldn't think of a working day without one. It allows me to refresh and process what tasks I need to complete before lunch. Once 'smoko' is over it is time to meet up with the rest of the plumbing team. My team is currently working through the rough-in work, working our way up the building ticking off all the apartments on each floor as we go.
12:00 pm – After lunch, I continue working with the team for the next two hours before I start to assess the area we are working in tomorrow. It is my responsibility to ensure the area is ready for us to start and that we have all the fittings and enough pipe on site to continue uninterrupted. I then hand over a stock list of what we have used for the day to ensure inventories are up to date and my supervisor knows when we need to order more materials.
At 3.30 pm it is time to pack up and finish up for the day. One final check of my toolbox to make sure I have not left any tools behind and it is time to go home.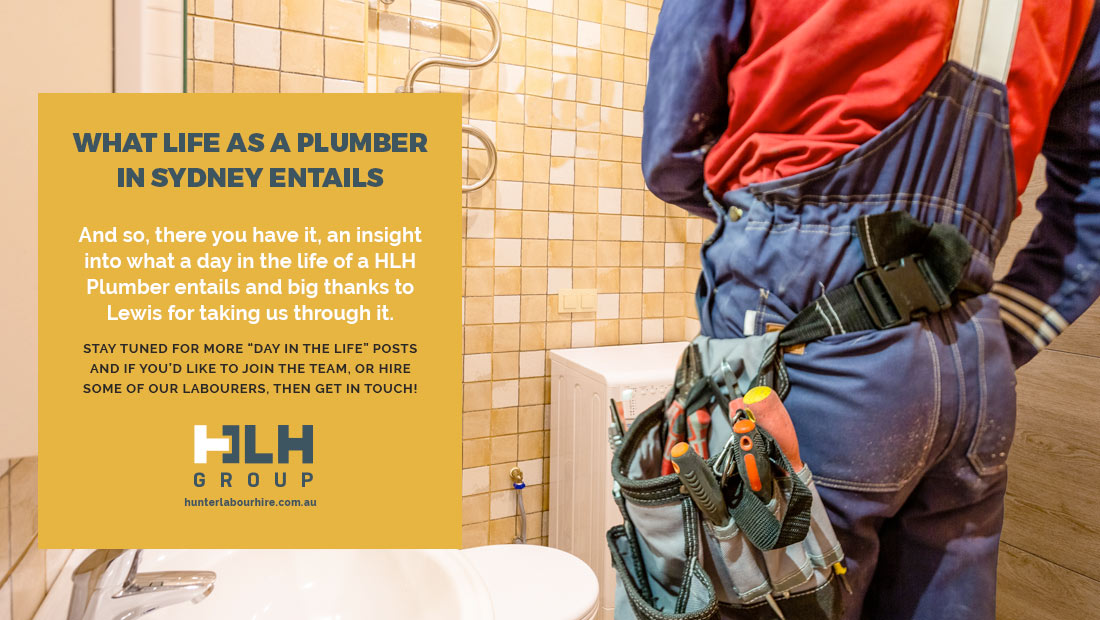 What Life As A Plumber in Sydney Entails
And so, there you have it, an insight into what a day in the life of a HLH Plumber entails and big thanks to Lewis for taking us through it. Stay tuned for more "day in the life" posts and if you'd like to join the team, or hire some of our labourers, then get in touch!