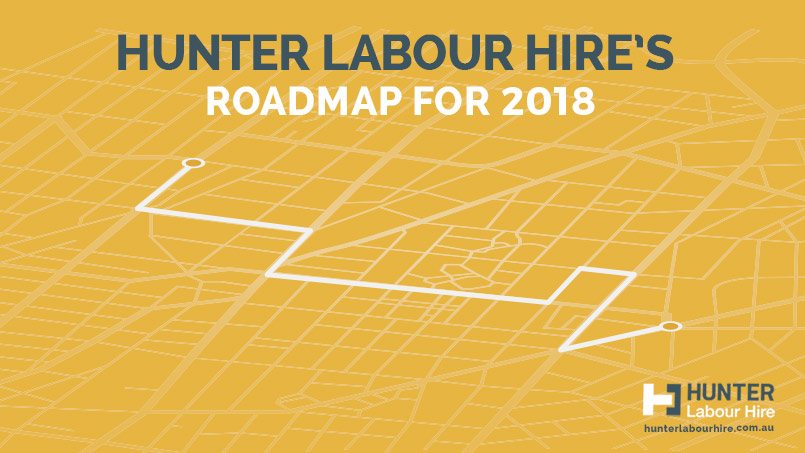 11 Jan

Hunter Labour Hire's Roadmap for 2018
Labour Hire Roadmap for 2018
Hunter Labour Hire are very excited to be entering our 4th year in business this month. Since we became established in January 2015 we have smashed numerous targets and goals that we wanted to reach. After the Xmas break we are now back with fresh eyes and motivated attitudes we are excited for what 2018 has in store for HLH! For a sneak peak on some of our plans for the year ahead keep reading…
HLH Plans for the Year Ahead
There are numerous areas of the business that we are looking to expand and improve on and you can check out some of them below!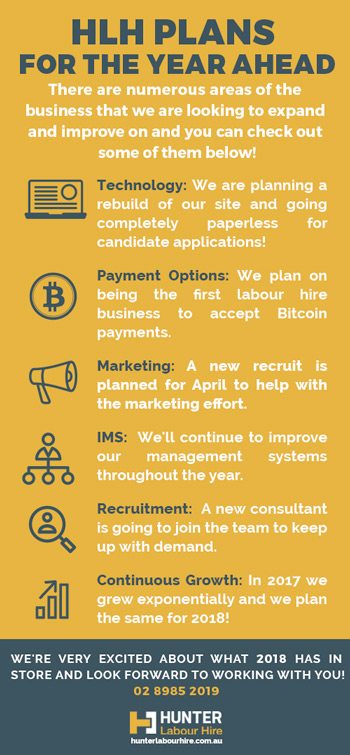 Technology – We are planning a complete website overhaul of our website in March. For clients we will be including more accurate information on the types of guys we can supply and details on our construction permanent placement options. For candidates we are streamlining our registration process to make it completely paperless.
More Payment Options – By the end of January will be the first labour hire company (that we know about at least) to accept Bitcoin as payment for our services. We've been keeping an eye on the crypto world and think incorporating payment systems for crypto is a forward thinking move.
Marketing – In addition to our excellent existing marketing team we will be adding a new recruit in April to assist with new campaigns through both email marketing and social media.
IMS – We will be continuing to meet and exceed our requirements in Quality, Environment and Work, Health and Safety under our IMS management system throughout the year.
Recruitment – To keep up with the growing demand from our existing clients we will be recruiting a new consultant in the office in the next few months to ensure we can continue to provide the high-quality service they require. Alongside the usual channels where we place job adverts for tradesmen and labourer hire we will also be exploring some exciting new avenues both in Australia and overseas watch this space!
Continuous Growth – In 2017 HLH grew exponentially and we plan on more of the same in 2018. We will be increasing the volume we supply to existing clients and also tendering for labour on larger infrastructure and government projects.
Labour Hire Jobs Available
All in we're very excited about what 2018 holds in store and we are always looking for top tradies and labourers to join the ranks. We have a range of projects across the city with labour hire jobs available so if you are interested please send your resume to jobs@hunterlabourhire.com.au, call 02-89852019 or apply online.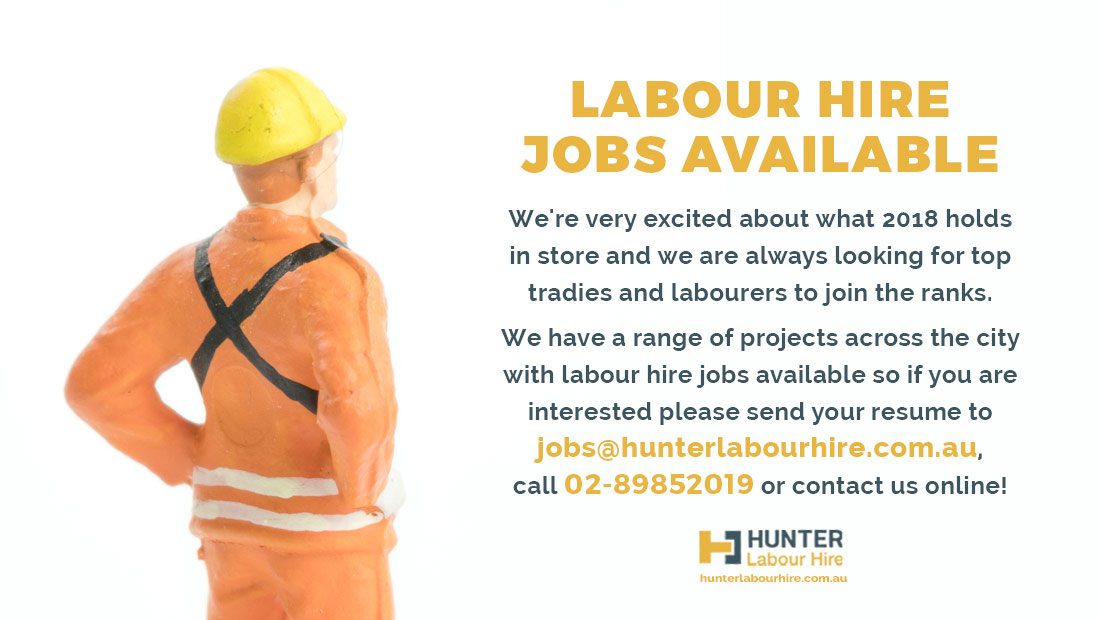 Recruitment For Construction Projects
Similarly if you have any construction projects and need to hire some labourers or tradies for them then we can help you out there. Please call one of our friendly team on 02-89852019 or contact us online and we'll get you the labourers you need for your project!
Here's to a great 2018!