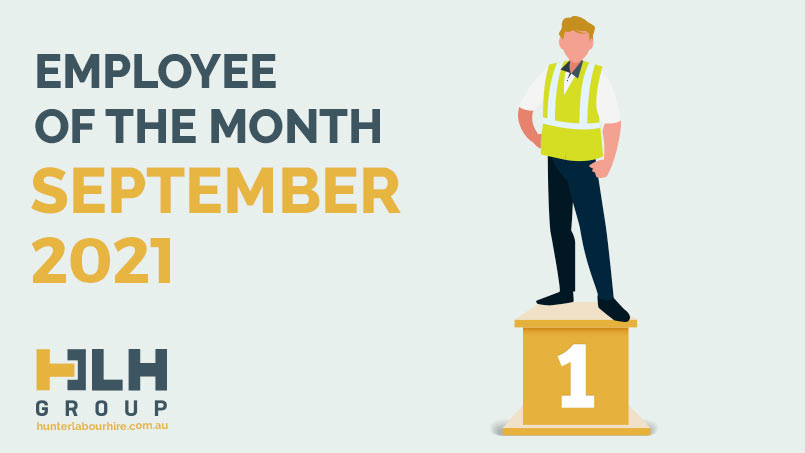 30 Sep

Employee of the Month – September 2021
A Turbulent Month in Sydney Labour Hire
HLH Group has once again had a turbulent month and I think everyone involved in the construction industry in NSW can relate. With the unprecedented halting of construction for 2 weeks, new rules with LGAs, vaccination statuses, shortages of materials and an industry-wide shortage of workers we have all had to dig deep. There were a number of our excellent labour hire workers that could have received the award this month with some of our guys really going the extra mile to keep our construction clients happy, however, our September Employee of the Month 2021 goes to our star carpenter, Sergii!
Words From Sergii
Sergii has worked on both residential and commercial sites since starting out with us and has done a wide range of different tasks. He has always had great feedback and kept our clients happy and this is what he has to say about being part of the HLH team.
"I really enjoy working for HLH Group! Great team, communication is fantastic, they are always responsive and constructive. I appreciate how they kept me busy during this tough and uncertain times. Proud to be part of the team."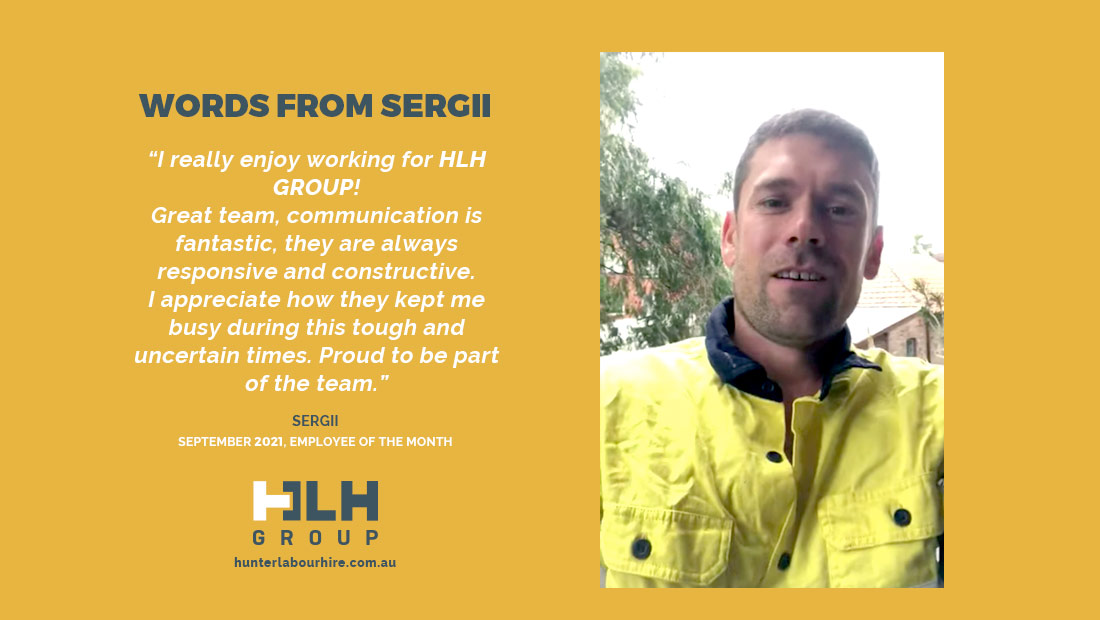 Account Manager Statment
Sergii hasn't been with HLH long, however, in a short space of time, he has proven himself to be a reliable, hard-working and highly talented carpenter. He is polite, well-mannered and has excellent communication skills which are all attributes that go a long way in both the construction and labour hire industry. He has worked on various aspects of carpentry and joinery, from cladding, framing, fit-outs, decking and pergolas to name a few. Nothing is ever too hard for him and he always gets great feedback from our clients. I often get asked "when is Sergii next free?" as clients can't wait to lock him in on their projects. Thanks for being an outstanding worker and representing HLH Group so well.
Words From Clients
"Sergii is a gun. He gets stuck in and I can rely on him to get tasks done when I can't be there to supervise. He's got a great attitude and quietly gets on with his work."
-Client 1
"Sergii is great. He fits in well with the team and has a professional attitude to work. He's helped us out a lot when we have been very busy and he always works safely.
– Client 2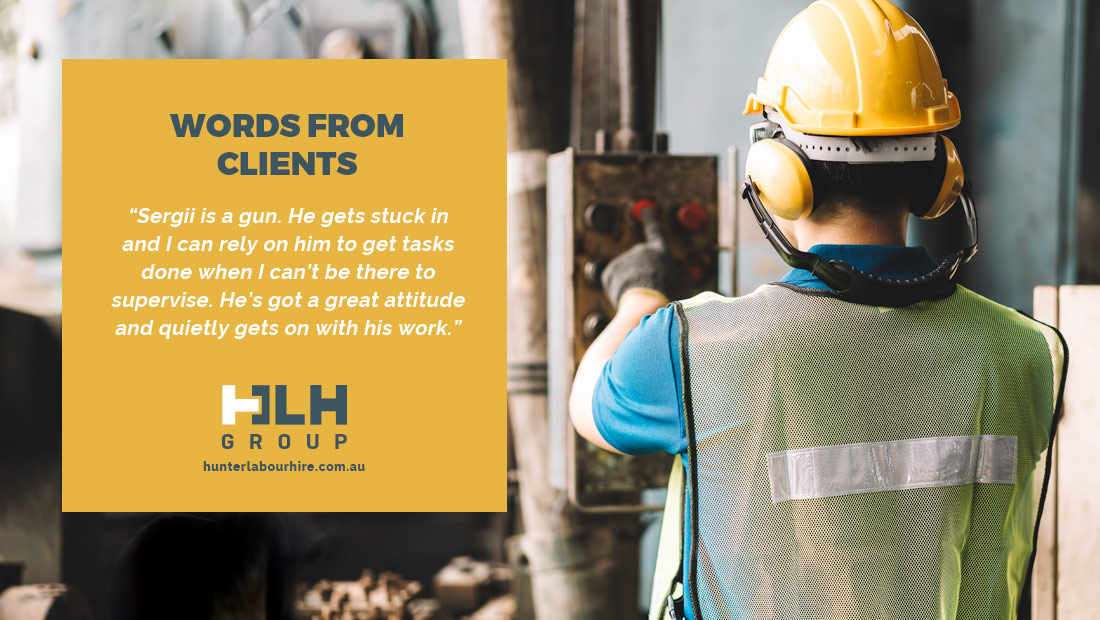 Quality Labour Hire – Needed and Available
HLH Group always aim to deliver quality workers, including construction labourers, tradesmen, operators and warehouse workers. If you want to know more about how HLH Group's services could benefit your business, feel free to enquire here.
If you think you have what it takes to be HLH Groups next star worker and employee of the month we are recruiting for a wide range of construction roles. Gives us a call on 02 8985 2019 or register online with us today.