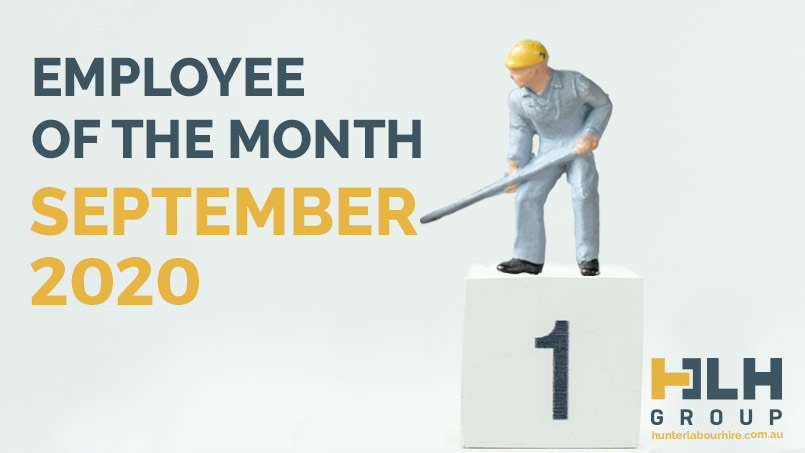 28 Oct

Employee of the Month September 2020
September Employee of the Month
What a month September has been for HLH Group, we recently said goodbye to one of the so-called "Originals" – Joe Newman – who made the tough decision to head home to the UK after 4 years with us, we wish Joe all the best for the future.
Now onto this month's Employee of the Month, this month we honour one of our longest serving labourers Leeroy Amor. Leeroy started working with us in July 2019 and has been with us ever since. His consistency and great work ethics have not gone unnoticed on-site or by ourselves in the office and Leeroy was long overdue to win Employee of the Month. Leeroy has recently finished on a project in the city in which he was working 50-60 hours per week for 7 months and never seemed to slow down or complain. The client was very impressed with his commitment to the job and can-do attitude, no task was too hard and he was always willing to stay back to get the task done. Since finishing that project Leeroy has been out with several other clients and he has continued to impress no matter what the task is.
Account Manager Statement
Leeroy has been a breath of fresh air, no job is too hard or too far I love sending Leeroy to the site because you know no matter what the job Leeroy will always give 100% and never have a problem with attendance so you can sleep peacefully at night. Leeroy has become an important part of the Hunter team and I look forward to keeping up our good working relationship.
Client Statement
Leeroy has worked for us for the last 7 months on a project in the city, we have found Leeroy to be flexible and adaptable to every situation that may arise on a project of this size. Leeroy turned up every day with the right attitude and was a pleasure to have on-site I hope to be able to use Leeroy services again in the future on our next project.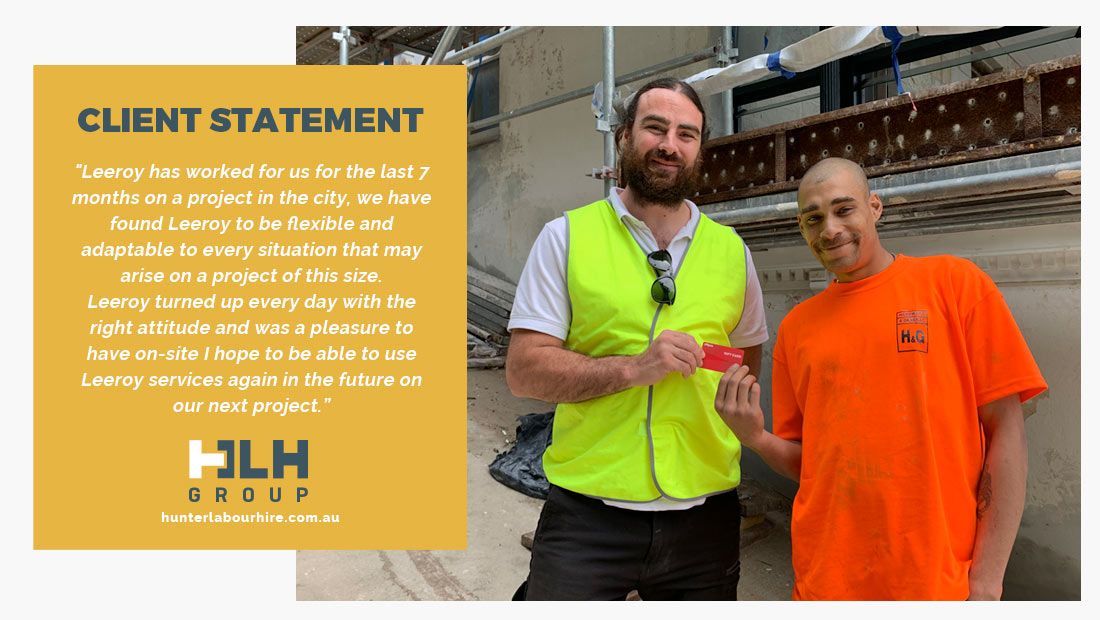 Words From Leeroy
"I am blessed to have found a labour hire agency as solid as Hunter Labour Hire. Even during the lockdown months HLH were able to find me consistent work. Shoutout to the Finance team in office for being contactable and always paying me on time. Thank you to all the recruitment consultants in the office, especially Laird who has always looked after me with great pay and ongoing work. I wouldn't be in the same comfortable position without The HLH Group, I would highly recommend them to any construction worker looking for a labour hire agency."
Claim To Fame
If Leeroy looks very familiar to you and you can't remember where you have seen his face, you've probably noticed him on our social media pages. Leeroy back in 2019 provided us with an employee testimonial and that can be viewed here:
Leeroy was even lucky enough to attend one of our awards nights last year at the Easts Leagues Club: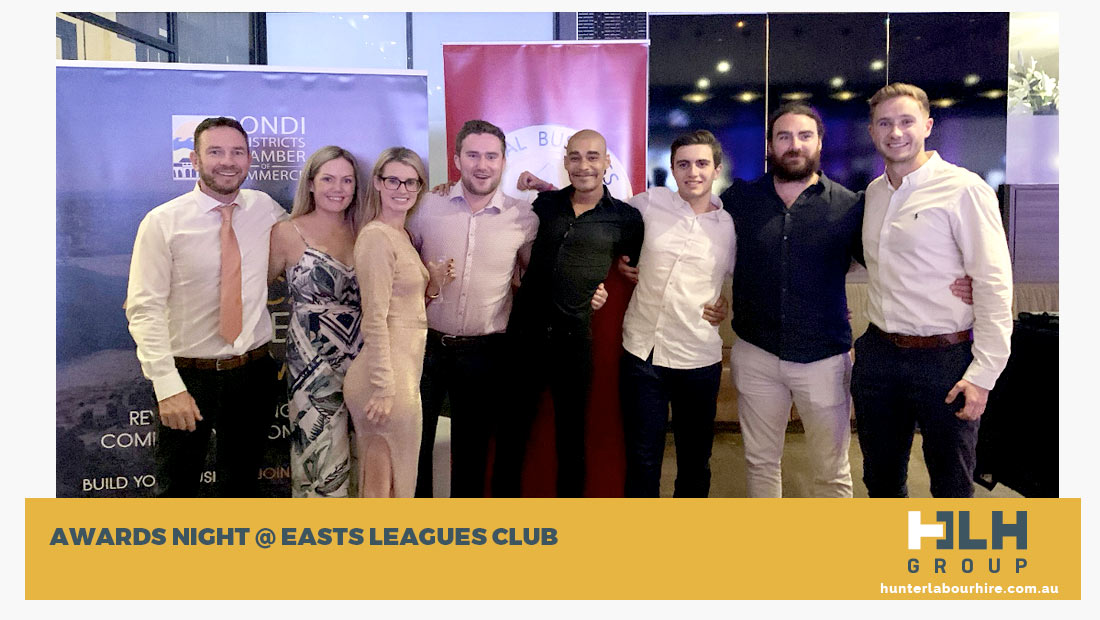 If you haven't already be sure to follow our social media pages to keep up to date with all things labour hire and any recently posted labour hire job vacancies.
Labour Hire Jobs Available
At Hunter Labour Hire we are always looking for the best labour hire talent so if you think you have the relevant experience and can be the next Leeroy then we want to hear from you. Give our team a call on 02 8985 2019 or register online with us.