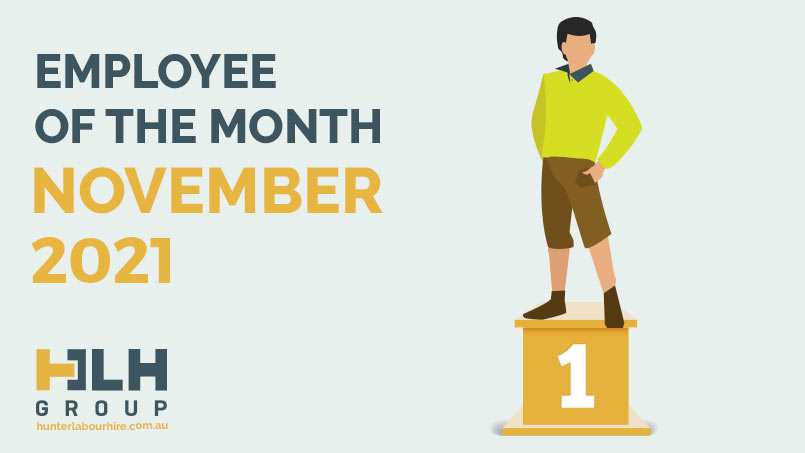 08 Dec

Employee of the Month November 2021
HLH Group Employee of the Month – Nov' 2021
This month is another well-overdue HLH Group Employee of the Month, which goes to Ahmed Alenizy. Ahmed joined us last March and has been excellent ever since. Originally from Canada, Ahmed worked in various locations throughout Australia before arriving in Sydney and he has settled in perfectly with the HLH Group team. When Ahmed first arrived at the HLH office, he was given a warm reception by our resident security officer Molly the dog! Once Molly gave Ahmed the 'all clear' he impressed us in his interview, and we got him some work right away.
"Incredibly Reliable"
For the past number of months he has been deployed as a scaffolder at Stronghold Hire under the careful supervisor of our National Business Development Manager Craig who has this to say:
"Ahmed has been working here with us at Stronghold Hire for approximately 7 months. He is incredibly reliable, I cannot ever recall him being absent, he is always on time and is an excellent team player.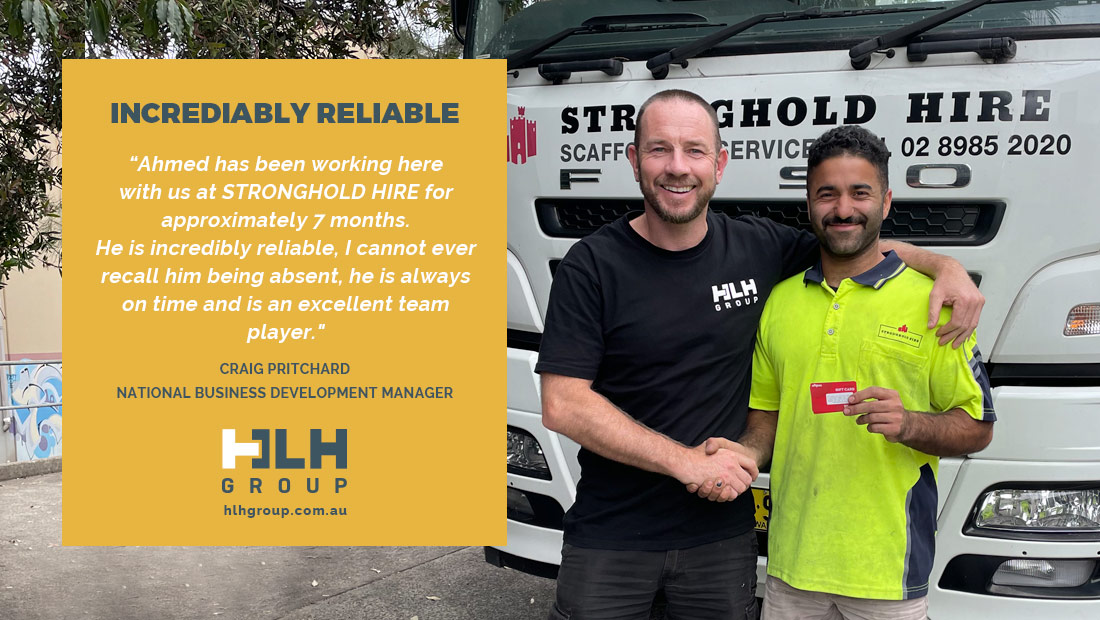 He has been working alongside our yard supervisor, stacking, and preparing scaffold material for transport, maintaining equipment, monitoring stock levels, and identifying damaged or missing components. Ahmed also drives our work vehicles, helping with deliveries and pickups. He often goes out onto the construction sites to work with the scaffolders when needed. He is very safety conscious and has become an invaluable asset to our team, he is one of the family here."
Account Manager Statement
Ahmed is affable, hardworking, and enthusiastic which is the perfect personality you want to represent a company. If we could have multiple Ahmed's on-site every day, our lives would be made much easier.
Words from Ahmed
Ahmed has had a positive experience with HLH Group as well stating:
"HLH Group have been the best labour hire company I've worked for, the work has always been consistent and they've helped me out with so much during my time so far in Sydney. Whether I needed more work or jobs that I enjoy they've always been accommodating. Thank you!"
Are You The Next HLH Employee of the Month?
Once again, thank you to Ahmed for all your hard work – you have more than earned your voucher and the title of EOTM for November 2021! If you fancy yourself as a future employee of the month then register to work with us online and join the team!