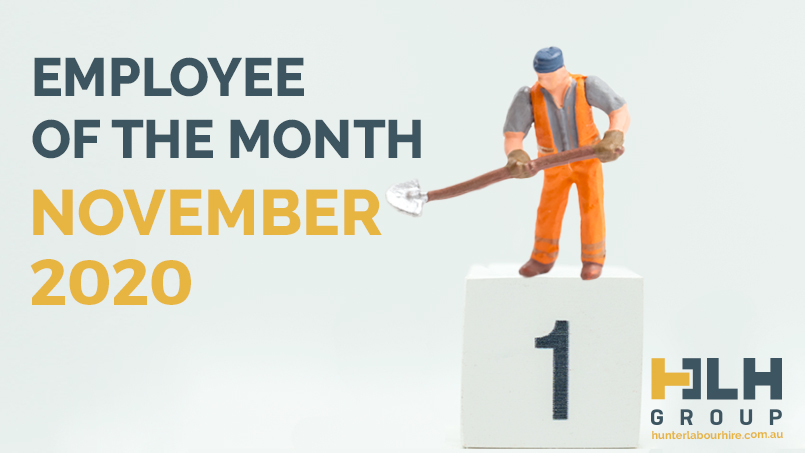 05 Jan

Employee of the Month November 2020

November (and December!) has flown in and as we enter the last month of the year we have been as busy as ever over the last 2 months which has made employee of the month harder to pick. This month the winner goes to someone who has stood head and shoulders above the rest no job too hard no job too far from Palm beach to Curl Curl to working overtime on the weekend, this labourer has always given 100% on all jobs and has never missed a day. The winner this month is Emiliano Cuneo.
Account Manager Statement
Emiliano has proved to be a fantastic worker on every job we have placed him, he has shown to be adaptable on all tasks undertaken on-site and has proved to be an absolute asset to HLH. I find him a pleasure to deal with on the phone and no job is too big or small for him and no job too far. I looking forward to continuing to working with Emiliano in the future.
Client Statement
"Emiliano was only meant to be on my site for 3 days but once I noticed how much of a hard worker he was and how eager he was to learn I ended up keeping for 2 months. Over the last 2 month's Emilinao has been a fantastic worker he has helped me on everything from concreting to decking and has always done a great job I would have him back on my next project if he is available."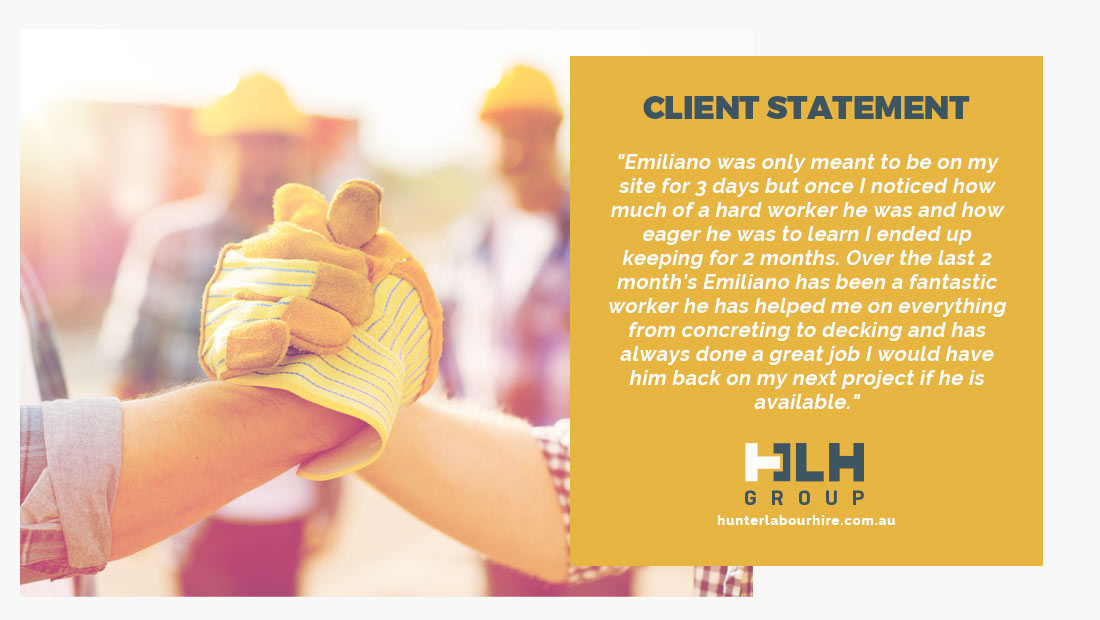 Words from Emiliano
Firstly, I would like to express my gratitude towards HLH for trusting me and allowing me to be part of the hard-working force of the construction industry that never stops growing and developing the city of Sydney.

Being honoured by this award means to a lot to me. The importance of giving our best every day no matter what the challenge may be or what position we might be filling in we need to step up and accept it with dignity. I believe we need to go beyond the status quo that defines our possibilities to beat our fears through experience. In my opinion, there's no room for the impossible, every aspect of life can be taught and learn by those with humbleness to prove themselves that everything is possible. Even though for those who had to leave their home countries and their careers to come to Australia and try to find a better future for themselves and their families. We are aware that nothing in life comes for free to us, we know where we come from and the sacrifices we had to make to be where we are today.

Finally, I am grateful for the trust that the HLH managers put on the every fellow workers that I had the pleasure to share the HLH uniform, they have all taught me something important and today I'm proud of earning this uniform.

Cheers,
Emiliano Cuneo.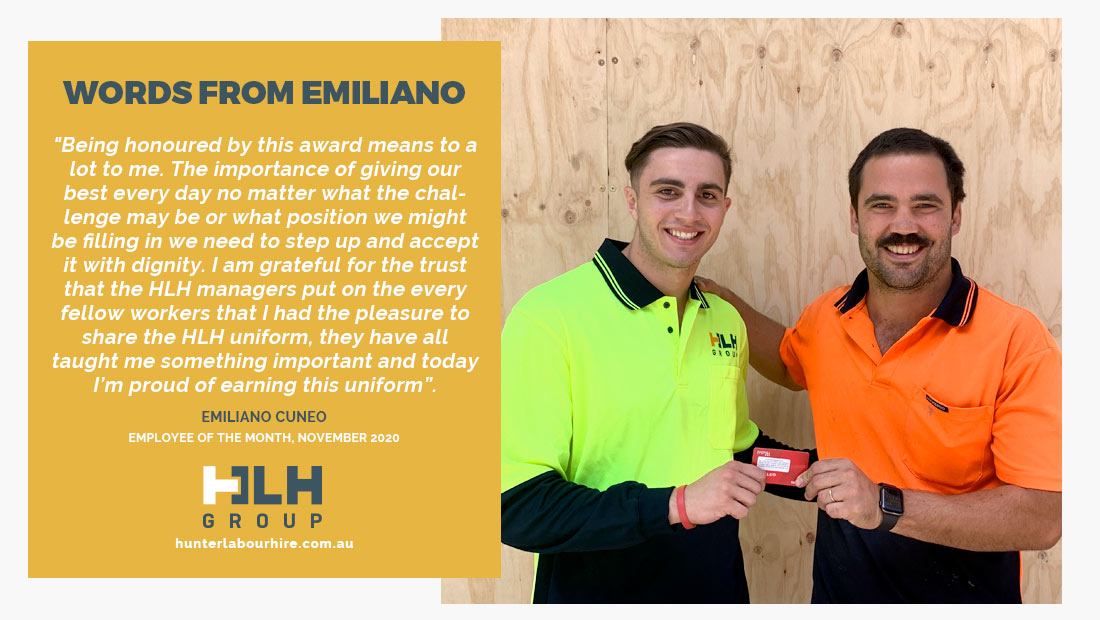 Labour Hire Jobs Available Now
At HLH Group we are always looking for the best labour hire talent so if you think you have the relevant experience and can be the next Emiliano then we want to hear from you. Give our team a call on 02 8985 2019 or register online with us today.