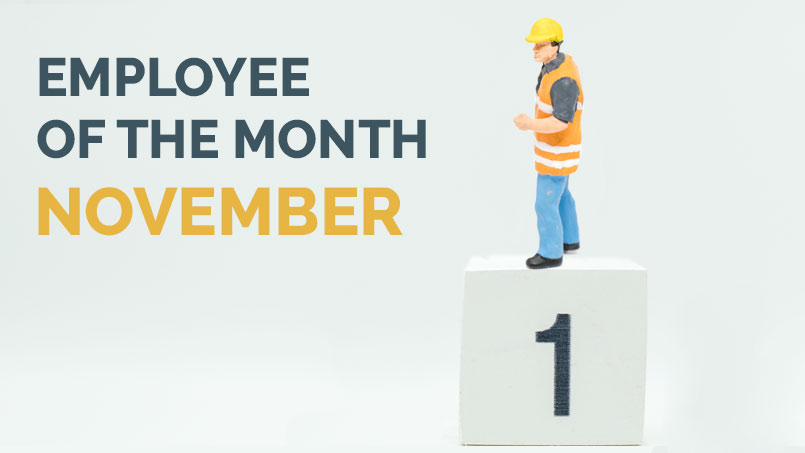 12 Dec

Employee of the Month November 2019
A Busy November And A Standout Employee
November is traditionally one of the busiest months in the construction industry. Many builders are wrapping up lose ends before taking time off in January or finishing off projects before the year end so their clients can enter their homes in time for Christmas or occupy their premise when they return from the Christmas holidays. Many companies rely on additional seasonal labour hire from companies like us to get their projects over the line. During this time its imperative that we get the best candidates onboard to uphold our reputation as one of Sydney's leading labour hire companies. It's always hard to pick an Employee of the Month when we have so many excellent candidates working with us each day but as always there is one standout and this month it is Maxime Barrera.
– Maxime being presented with his Employee of the Month Prize prize by Business Operations Manager Nigel Hunter
Praised By Clients
Maxime Barrera has worked with Hunter Labour Hire since the start of September and has worked in a variety of roles since then. He has always been happy to help our clients whatever the task. He has worked with arborists, scaffolding companies, facility maintenance providers and residential builders. All clients have praised Max's work ethic.
What Our Clients Say?
After a couple of days with a valued client of ours who build high end residential homes, we were contacted directly by the client as they wanted to nominate Max themselves for Employee of the Month. Here is what the client had to say about Max:
"Max is an amazing worker with a can do attitude and nothing is a problem. We had tough landscaping work to do and he did it with speed strength and amazing attitude. Thank you Max for all your hard work we really appreciate it."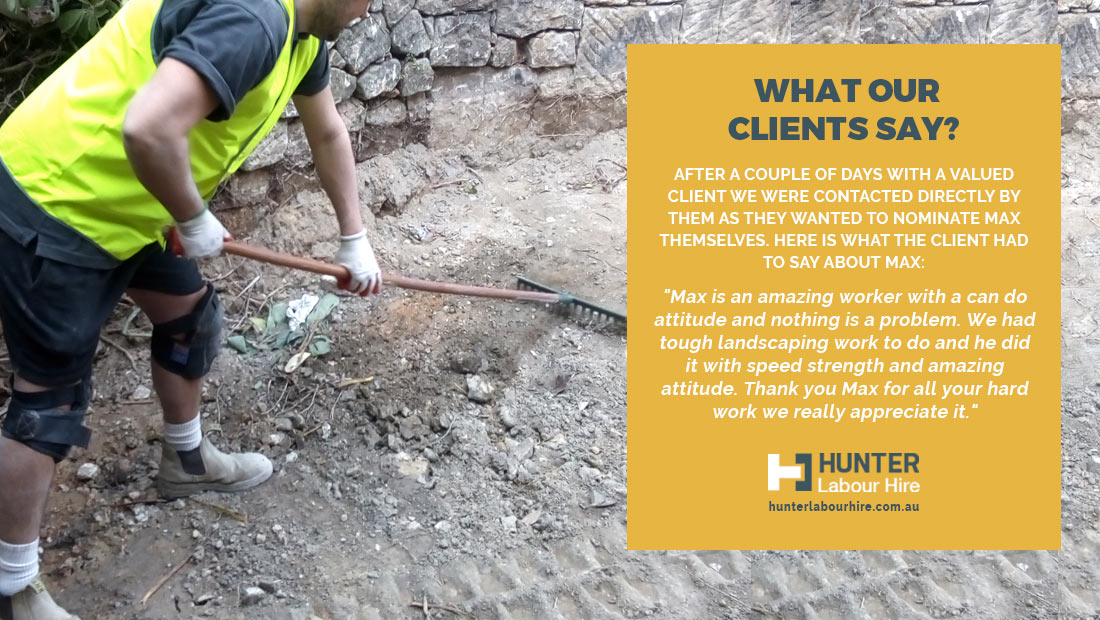 Words from Maxime
And, about being given the nod to be our Employee of the Month for November 2019 this is what Maxime had to say:
By far the best agency I've worked with in Australia. It is now 2 months and a half that I have worked 5 days a week almost every week. I've been given the opportunity to experience different sectors of construction such as formwork, scaffolding, carpentry and much more. The Hunter staff are always available for any questions, either to find you a job or for payment. Communication from everyone in the office has always been great, pay is received on time every week without fail, any safety concerns or problems I've experienced have been handled superbly. Again, amazing work from this amazing team.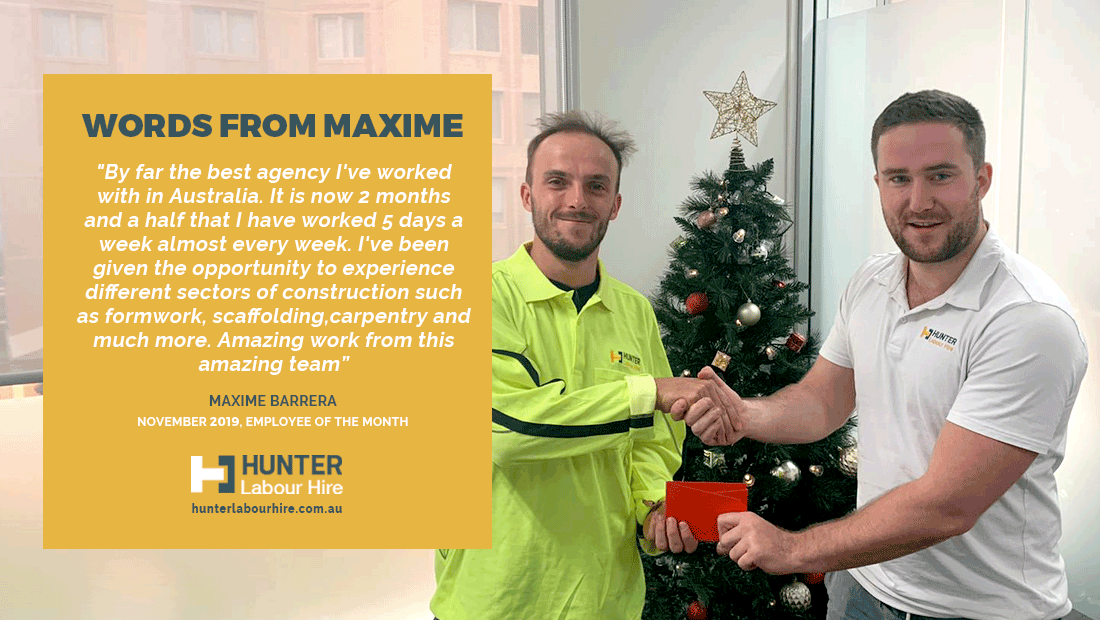 Labour Hire Jobs Available in the New Year!
At Hunter Labour Hire we are anticipating a very busy start to 2020 so if you want to start the new Year with a new company that truly cares about you then get in touch with us today. Send your resume to jobs@hunterlabourhire.com.au, call the office on 02 8985 2019 or apply online today!