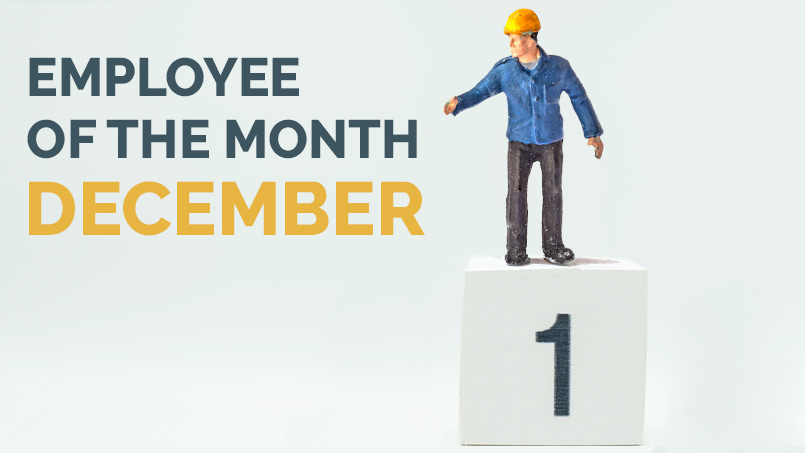 28 Dec

Employee of the Month – December
December Employee of the Month
December carried on the trend of being another record breaking month for Hunter Labour Hire. This has been a reflection of the quality service and labour hire workers we have been providing to both new and existing clients throughout the year. We could not continue to grow without the hard work and dedication from both our office staff and workforce on site. Each month we recognise an employee who has goes above and beyond their duties, continues to receive positive feedback and who demonstrate the qualities that give Hunter Labour Hire the name of Sydney's best labour hire agency. Our final employee of the month for 2018 is Agustin Lago.
A Skilled Labourer With Experience – Agustin Lago
Agustin has been with Hunter labour Hire since June and from day 1 has received glowing feedback from every client he has been out with.  A skilled labourer with the experience and knowledge to take on any task given to him, follow instructions from supervisors and also show initiative to work alone unsupervised. About working with Hunter Labour Hire Agustin had the following to say:
"Hunter Labour Hire is the difference between working for and working with a labour hire agency. Good energy and always looking after you" – Agustin Lago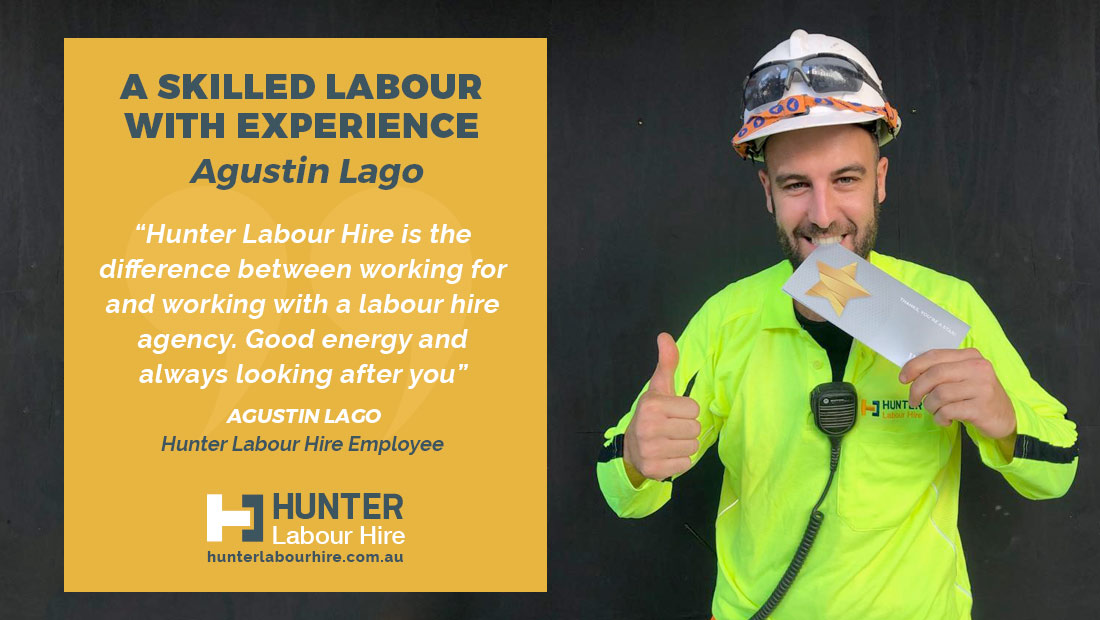 3 Day Placement To 2 Months Consistent Work!
Agustin was an ever present onsite during the construction of a new school in the Northern Beaches. Traveling daily from the city, Agustin arrived on site, on time every day Monday through to Saturday never complaining about travel time or calling in sick. What was originally a 3 day placement turned into 2 months consistent work on the same site due to the work ethic and attitude he demonstrated each day.
"Agustin is a very good would use him on any of my jobs, gets stuck in and gets the job done knows what he is doing on site." – Martin, Supervisor
Glowing Reviews from Supervisors
Agustin is currently working onsite with one of our tier 1 clients in Sydney's CBD. His ability to work safely and efficiently while getting each job done on time every time has led to glowing reviews from supervisors and managers onsite who describe him as one of the best labourers they have ever had on site.
"Over the past two projects we have been fortunate to have Agustin of Hunter labour hire on our sites. Agustin is a very diligent and hard-working individual.
Any task assigned to Agustin is completed correctly and with a minimum of fuss. Regularly he uses his initiative and moves onto items he can see need to be completed without having to be asked. He is considered a valuable part of our team and we look forward to working with him on this project." – Tim, Project Manager
Thanks Agustin, we appreciate all your hard work and look forward to working with you in 2019.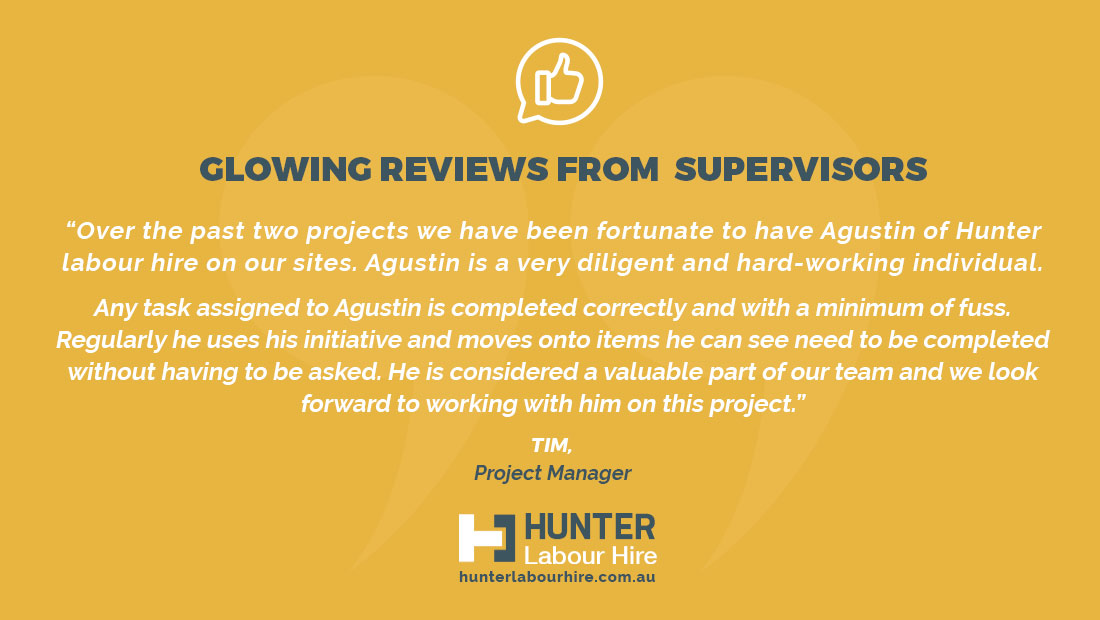 Onward And Upward For 2019
All in all 2018 was a phenomenal year for the HLH team and we'd like to thank our clients and staff for making it the standout year that it was. We've big plans for 2019 and look forward to highlighting another dozen of the best in the labour hire industry! If you need some labour hire for an upcoming project then give us a call on +61 2 8985 2019 or contact us online and we'll see you in 2019!