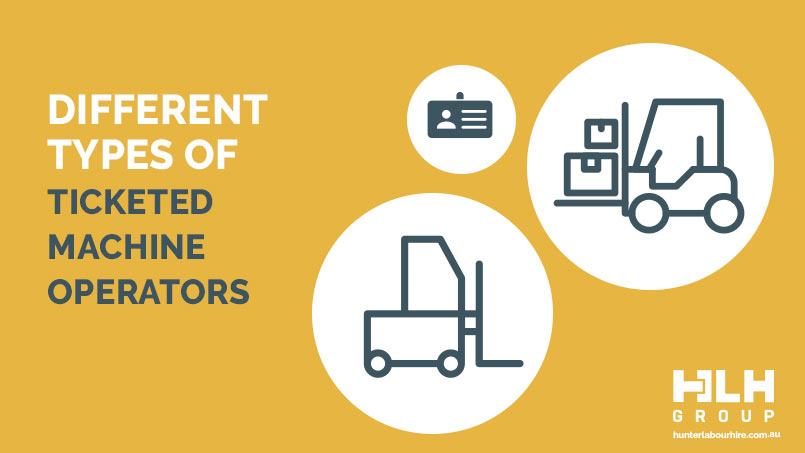 26 Feb

Different Types of Ticketed Machine Operators
Ticketed Machine Operators
As well as supplying labour hire and qualified trades throughout Sydney, Hunter Labour Hire also provide various ticketed machine operators for both one day and long term hire. We've noticed recently that one of our most common requests we receive are for Forklift Operators, EWP Operators and Excavator Operators.
Forklift Operators
We currently provide both LF and LO forklift operators to a number of our warehousing clients, some on long term placements and others only during busy periods to assist their existing staff.
LF Forklift Ticket – An LF forklift license allows you to operate any forklift that is not classed as LO. A forklift truck is controlled from the driver's seat, with a steering wheel. It has a pair of fork 'arms' attached, and these can be lifted 900mm or more above ground level. This makes the forklift a great vehicle for moving heavy items, or many items at once, in a warehouse environment.
LO Forklift Ticket – An LO forklift licence only allows you to operate a load shift order picker and a turret truck. The LO stock picker allows the operator to pick stock at varying heights – they control the vehicle via the load carriage, which can reach as high as 10 metres.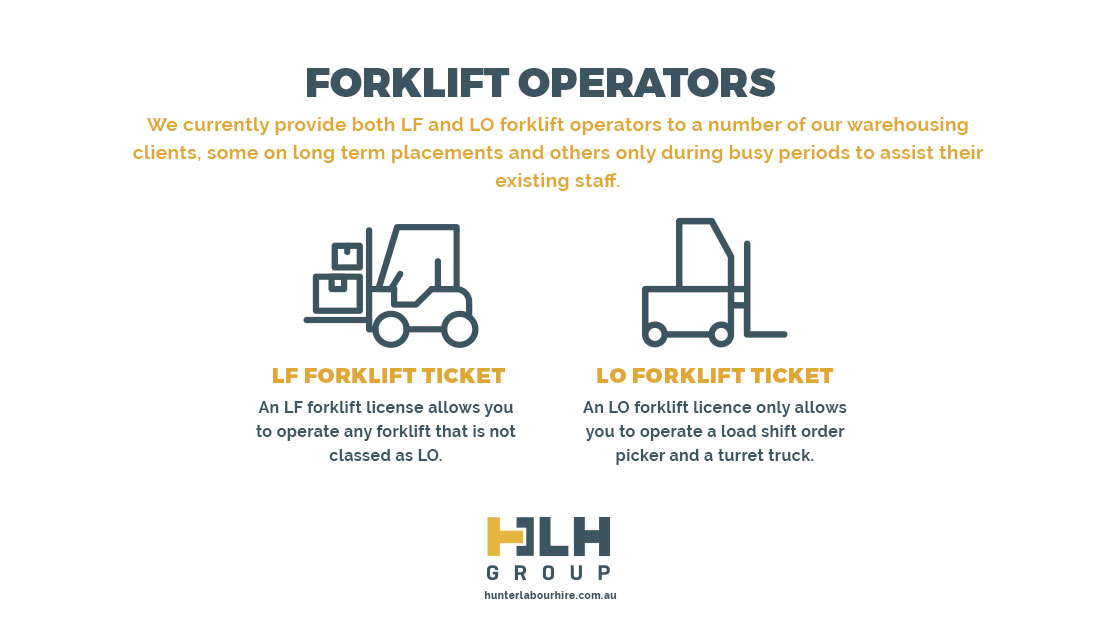 EWP Operators
Elevating Work Platforms (EWPs) are mobile items of plant designed to lift or lower people and equipment by a telescopic, hinged or articulated device, or combination of these, from a base support. Hunter Labour Hire have also been involved in various high profile jobs supplying EWP operators to assist with the roof installation on multi-million dollar projects across Sydney. We had several boom lift operators working at the Bankwest Stadium during its construction and have recently been supplying scissor lift operators to work on an art feature installation on an underpass in the city centre.
Boom Lift: Boom lifts have a compact platform or bucket that is elevated using a hydraulic lift. There are two main types of boom lifts:
Straight booms – telescopic boom lifts offer the highest vertical reach of any access equipment, over 40 metres
Knuckle booms – articulating boom lifts with jointed arms lack the height of straight booms, but they make up for it in improved access when an up and over approach is required.
Scissor Lift: Scissor lifts use a foldable support structure that functions like a spring as it extends upwards to carry personnel and equipment safely to height. While a small scissor lift may only have space for one  or several workers, larger platforms can accommodate a whole team, with barriers keeping them safely enclosed.
Excavator Operators
A heavy equipment operator operates heavy equipment used in engineering and construction projects. Hunter Labour Hire have a number of experienced operators suitable on machines ranging from small 5T up to 40T. Our operators are all competent and skilled to carry out various tasks such as trenching, bulkwork back filling, detailed excavation and maintenance. We have supplied our workers to projects ranging from landfills, road works, demo and drainage.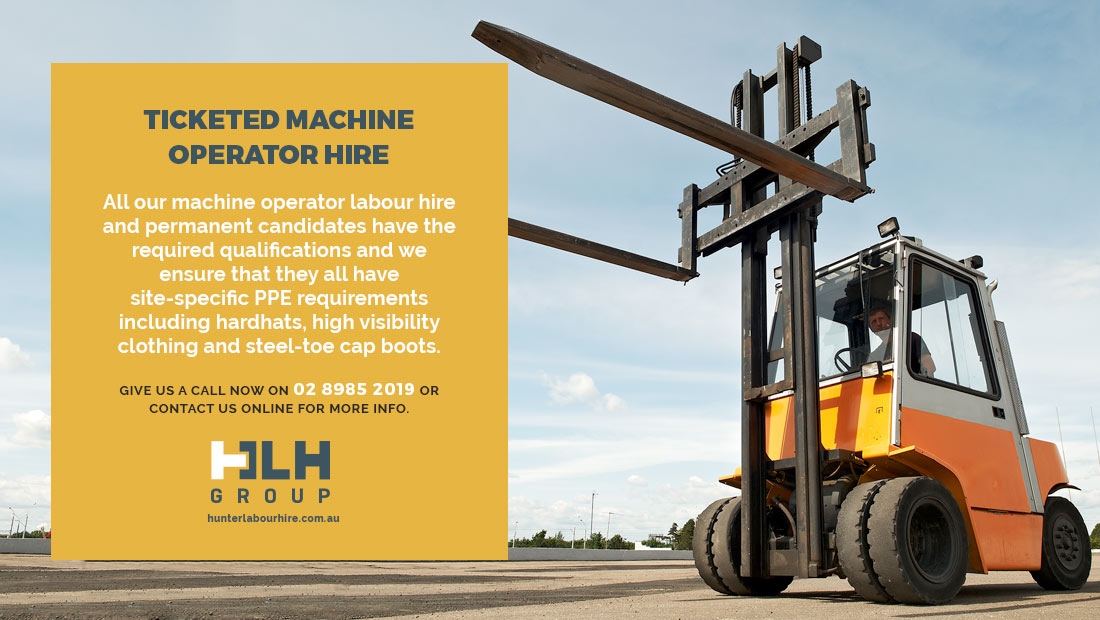 Ticketed Machine Operator Hire
All our machine operator labour hire and permanent candidates have the required qualifications and we ensure that they all have site-specific PPE requirements including hardhats, high visibility clothing and steel-toe cap boots.
We ensure that they have all the required training and tickets to complete the job in hand. We carry out routine site inspections to ensure our employees are working in a safe environment and adhering to the site rules. If you require machine operators on a casual or permanent basis then our recruitment team will find the perfect candidate for you. Give us a call now on +61 2 8985 2019 or contact us online for more info.