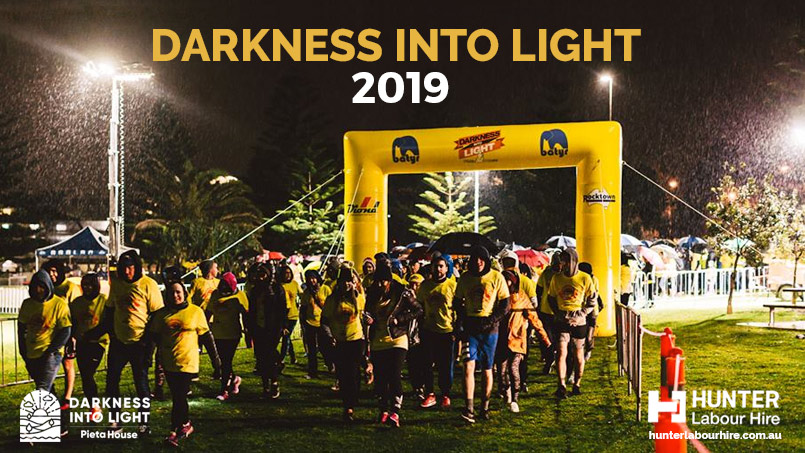 25 Apr

Darkness Into Light 2019 – Hunter Labour Hire
Darkness Into Light 2019
This year Hunter Labour Hire are sponsoring Darkness Into Light on the 11th May. Darkness into Light is an annual fundraising and awareness event to raise money for mental health services. Participants across the globe will walk together to share the light and help us to promote suicide prevention. Last year over 180,000 people took part around the world. Money raised will be going to Batyr and Pieta House, 2 great charities fighting the stigma against mental health and providing treatment to those in need. You can check out a video from last year's walk below:
Charities Supported by Darkness Into Light 2019
Batyr is an Australian charity focusing on youth mental health. The organisation provides programs that train young people to speak about their personal experience with mental health and start a conversation in their community. Batyr takes these speakers into schools, universities and corporate arenas to continue this conversation around mental health.
Pieta House is an Irish charity which provides a free, therapeutic approach to people who are in suicidal distress and those who engage in self-harm. Pieta House started the Darkness into Light movement in 2009 with 400 participants and the event has now blossomed into a global movement.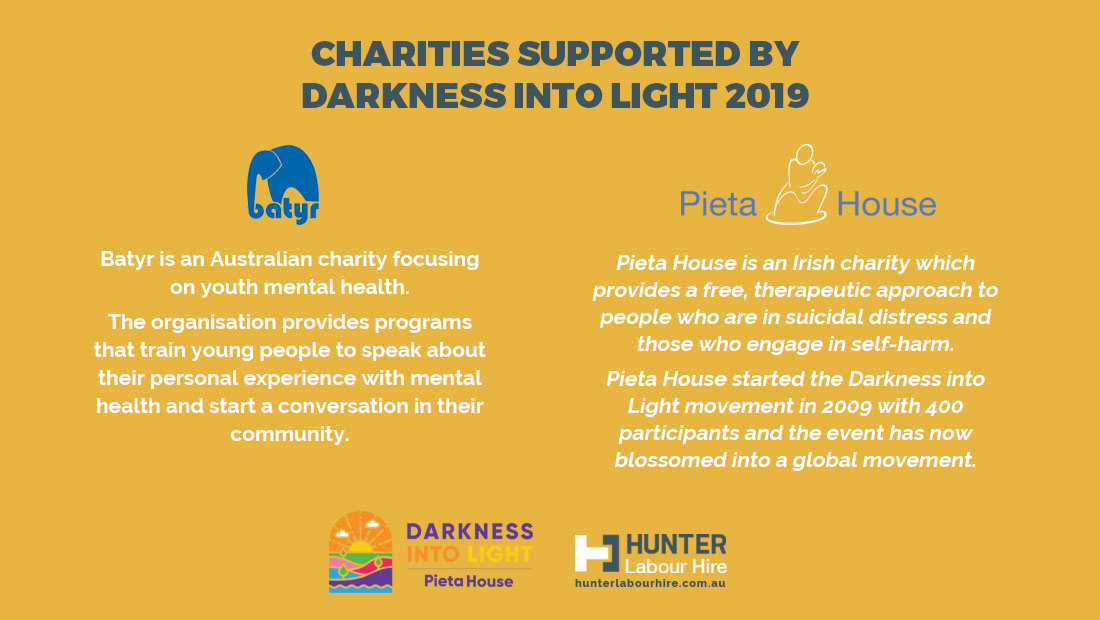 Mental Health and the Construction Industry
Construction workers are more likely to commit suicide then men working in other industries. Australian construction workers are six times more likely to die by suicide than through an accident in the workplace. It has also been proven that apprentices working in construction are more than twice as likely to commit suicide than other young men their age. Due to these staggering and increasing figures, mental health on construction sites across Australia is now accepted as an industry safety concern.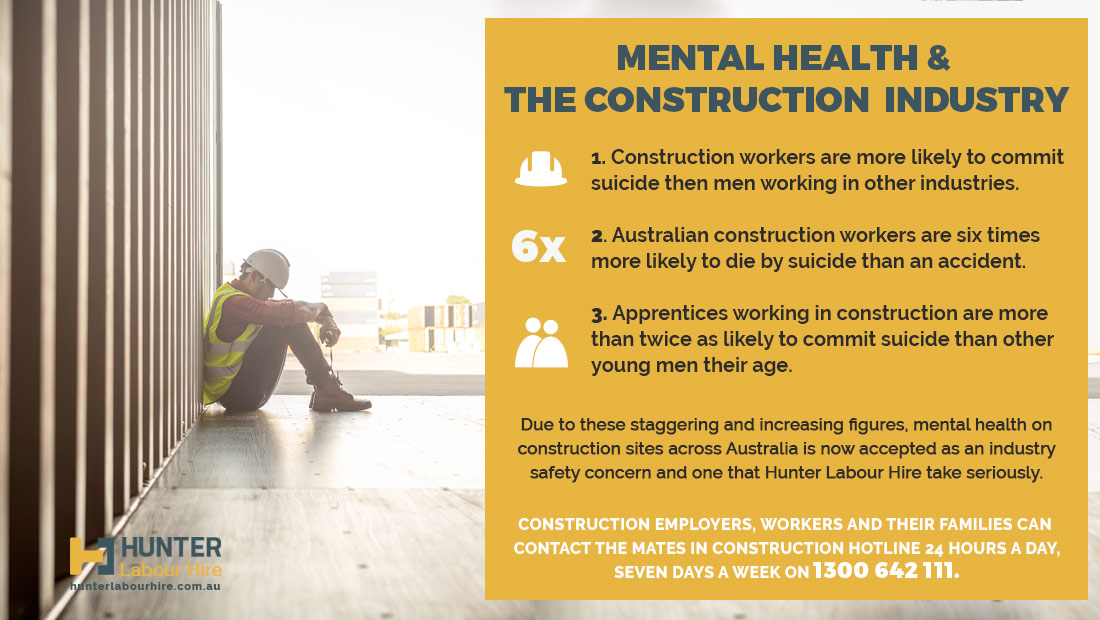 How To Take Part in Darkness Into light
If you want to be a part of this fantastic event then please register and join us at 5:15am – 7am on the Saturday 11th May Bondi Surf Bathers' Life Saving Club, Queen Elizabeth Drive, Bondi Beach NSW, Australia.
Talk To Someone
Construction employers, workers and their families can contact the MATES in Construction hotline 24 hours a day, seven days a week on 1300 642 111.  Other great links include www.headsup.org.au and www.beyondblue.org.au.