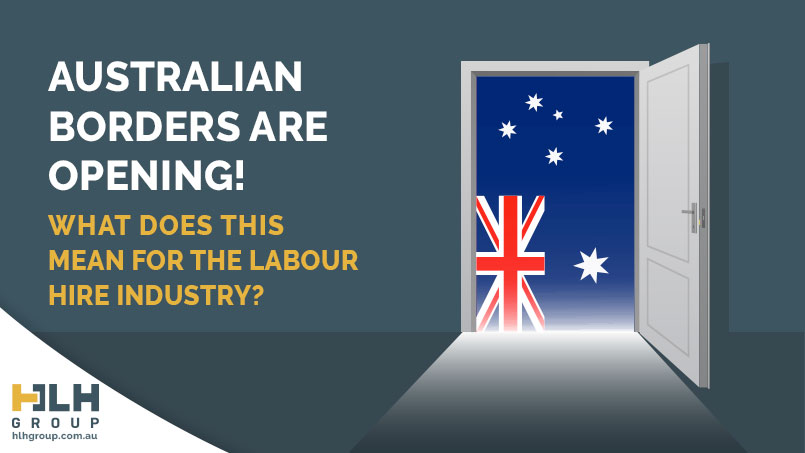 01 Dec

Australian Borders Are Opening! What does this mean for the Labour Hire Industry?
Australian Borders Reopening!
If you haven't heard the news, fully vaccinated eligible visa holders can come to Australia without needing to apply for a travel exemption from December 15th. Foreigners including working holiday-makers, temporary and provisional visa holders will be able to enter Australia from the 15th under Scott Morrison's changes. Anyone hoping to visit Australia must be fully vaccinated and return a negative PCR test from three days before departing for Australia. Because of the different rules in each state, only New South Wales, Victoria and the Australian Capital Territory will allow travellers to fly in without quarantining. The latest border announcement should help alleviate the labour hire shortage we are currently experiencing across all industries in Australia. It is expected that around 200,000 students and eligible visa holders are expected to travel to Australia between now and January.
Increase in Candidate Onboardings
Over here at HLH headquarters, we are hoping to see a major increase in candidate onboardings and placements. Over the last 3-4 months HLH has been getting more than 30+ client inbound leads a week but without the resources to supply labour it has been a tough time. However, on a more positive note, we expect a backlog of requests which we will be able to fill with the incoming workers. We are thrilled for all industries in Australia to receive the much-needed influx of workers to help alleviate the current shortages. Especially in the construction industry where it has been felt the most. So, what does this mean exactly for the labour hire industry?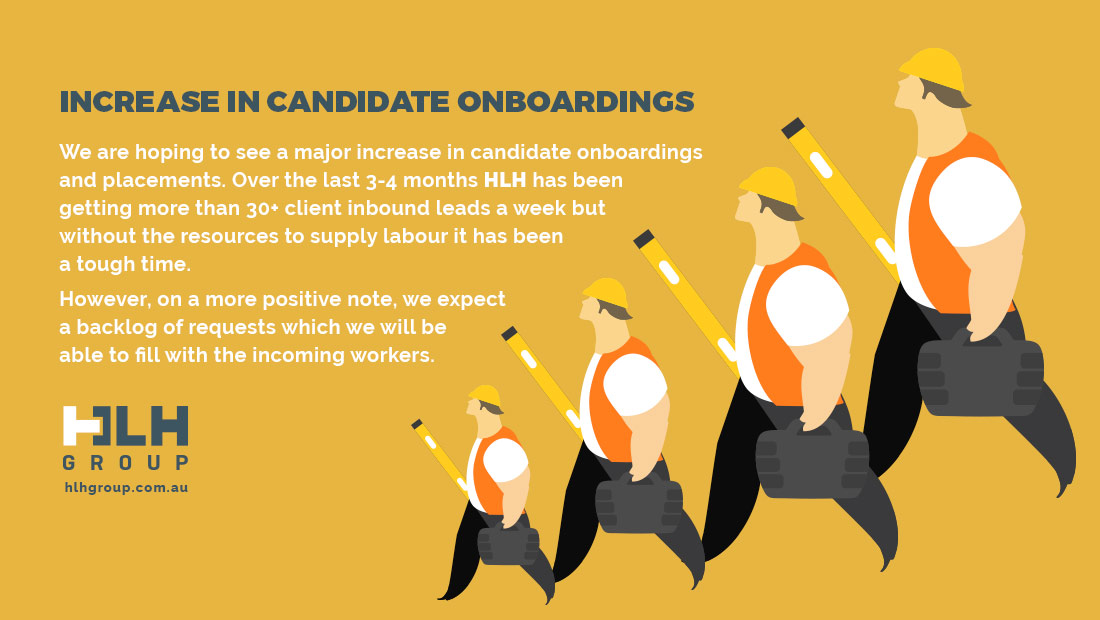 New Clients
HLH recruiters have been waiting two years for the borders to reopen so we will be able to recruit new workers and in return send them out to all the potential clients that have been calling us since the COVID outbreak. HLH has been managing all client's expectations over the past two years in anticipation of the day that we can once again fill all new requests with willing and reliable labour hire. It has been an extremely testing time and we are looking forward to having candidates walk into the office to register again!
Trades and Labourers
In the last two years with internal border closures and international borders closed our workforce has been depleted and with a plethora of jobs on offer, we have found recruiting very challenging the past year. However, hope is on the horizon and the first planeload of tourists, WHV (working holiday visa) enthusiasts and skilled migrants are coming, and it is coming at one of the busiest times of the year. HLH Group are also looking forward to having some construction tradies back on the books. The last two years in construction have been extremely challenging on the tradies front, we have gone from having 20+ trades on the books to under 10 so filling clients requests has been nearly impossible. Labourers are the lifeblood of the business they account for over 80% of our workforce. So, we are looking forward to registering as many as we can in the first few months of the borders being open and we look forward to supplying workers to all old and new clients.
Placements
In the past year, HLH have been struggling to supply workers to certain areas in Sydney even with the offer of a company car. Workers are choosing to stay local rather than travel more than 45 minutes to work. With the return of more willing workers from the opening of the borders, we are optimistic that we will be able to service clients from Camden to Church Point like the good ol days.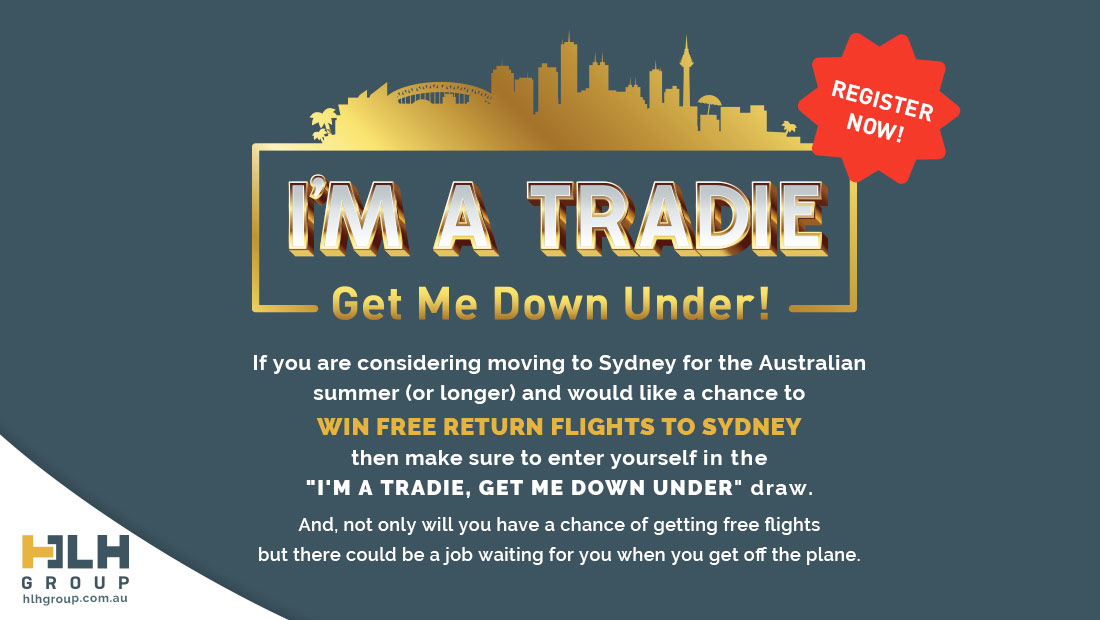 I'm A Tradie, Get Me Down Under – Register Now!
If you are considering moving to Sydney for the Australian summer (or longer) and would like a chance win free return flights to Sydney then make sure to enter yourself in the "I'm A Tradie, Get Me Down Under" draw. And, not only will you have a chance of getting free flights but there could be a job waiting for you when you get off the plane.
Register your interest in being the lucky winner of the free flights to Sydney now and our recruitment team will review your application and if you eligible you'll be put in the draw for free return flights from Ireland/UK to Sydney – good luck!