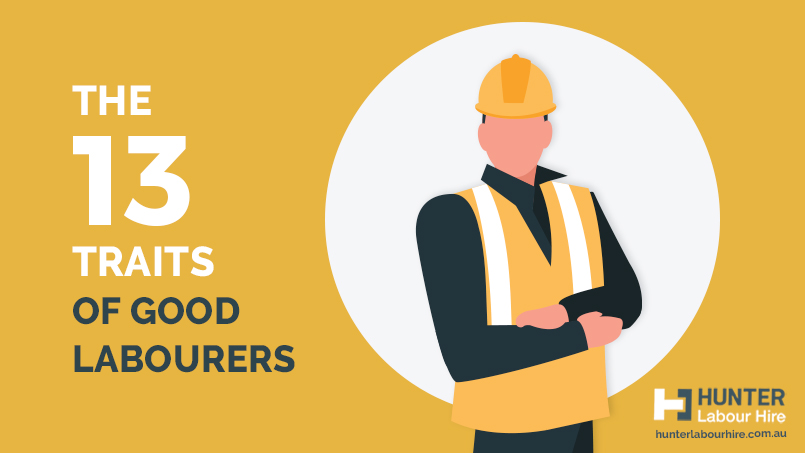 09 Jun

The 13 Traits Of Good Labourers
What Makes Good Labour Hire?
At HLH Group we provide labour hire on a daily basis to businesses throughout Sydney and so we would like to think we know a thing about what it takes to be a good labourer. We asked our consultants what they want from their labourers and what our clients expect from our labourers. We only hire the best labourers and there are certain traits that we look for when hiring the right candidates for our business. Below you'll find the 13 traits of good labourers – how many do you have?
What Are The 13 Traits of Good Labourers?

Communication Ability – When working for a labour hire company we find the ability to communicate effectively with onsite staff and your allocations managers is very important. Being clear and upfront can make all the difference whether you need a day off for an important appointment or are unsure about how to do a certain task. Communicating this early and effectively will be always be appreciated.
Physical Fitness – We are not talking about how much you can bench press or squat here. While being a gym buff can help the most important thing is being able to work consistently doing physical tasks for long periods of time. Some of our best labourers have been under 6 foot and have put bigger lads to shame by just being solid and having the ability to work all day long.
Work Ethic – A willingness and desire to work hard is essential for all good labourers. When all is said and done being able to look back on your working week with pride having accomplished great things while sipping a few 'cold ones' is an Aussie tradition!
Self-Initiative – We do not mean to be 'looking busy' but it's important that once one task is completed that our labourers are always looking for the next thing to do. Some of our top labourers like to keep a written list of tasks that need to be done for the day.
Safety Consciousness – It is important to be aware that construction jobs can unfortunately be more dangerous than working in other industries. We are very safety focused and so knowing the difference between what is safe and what is not is an essential trait. Nobody wants to work on a site with someone who has no regard for their safety or another person on sites.
Construction Skills – If you are still trying to find a glass hammer and a bucket of steam please close this webpage (immediately!). Having experience on a site previously is what we are after and ideally you will have 2 years' experience assisting various trades and be very comfortable operating standard power tools such as jackhammers, grinders, hammer drills and reciprocating saws to name a few.
Reliability – Being able to turn up on time and every day are essential in any job and construction is no different. It is so important to be on time for site inductions, toolbox talks and pre-starts. If you're late here, you will likely miss the day's work and potentially mess up future job opportunities too.
Navigational Ability – Nowadays being able to navigate the Sydney Metropolis has never been easier. All you have to do is input an address into Google Maps and it will pull up the quickest way to get to your destination. Be careful though if you input the wrong details here you may end up on Pitt St in Parramatta instead of Sydney CBD.
Friendliness – Nobody wants to work with someone with a bad attitude. If you can work and have some fun along the way, then that will make the day go quicker for everyone.
Organisation – It's important to be able to keep organised, as a labourer this means ensuring you have the tickets required for the job at hand with you on the day, making sure you have the appropriate equipment and PPE.
Attention to Detail – As the old saying goes 'measure twice, cut once' and doing things with attention to detail is the best way to ensure mistakes are not made. Always putting pride in the work that you produce is essential too.
Problem Solving – Things won't always go to plan so when hiccups do arise it is important to be able to resolve these in a timely and efficient manner.
Team player – Working on a construction site is a collaborative process so being able to work with other people from all sorts of backgrounds is a necessity to get the job done!
Looking to join HLH Group Team of Labourers?
So, out of the 13 Traits of Good Labourers how many do you have? If you have the character traits listed above then get in touch with our recruiters today by sending your resume to us via our online find work form. We are always looking to grow our team so if you fit the bill then we want to hear from you!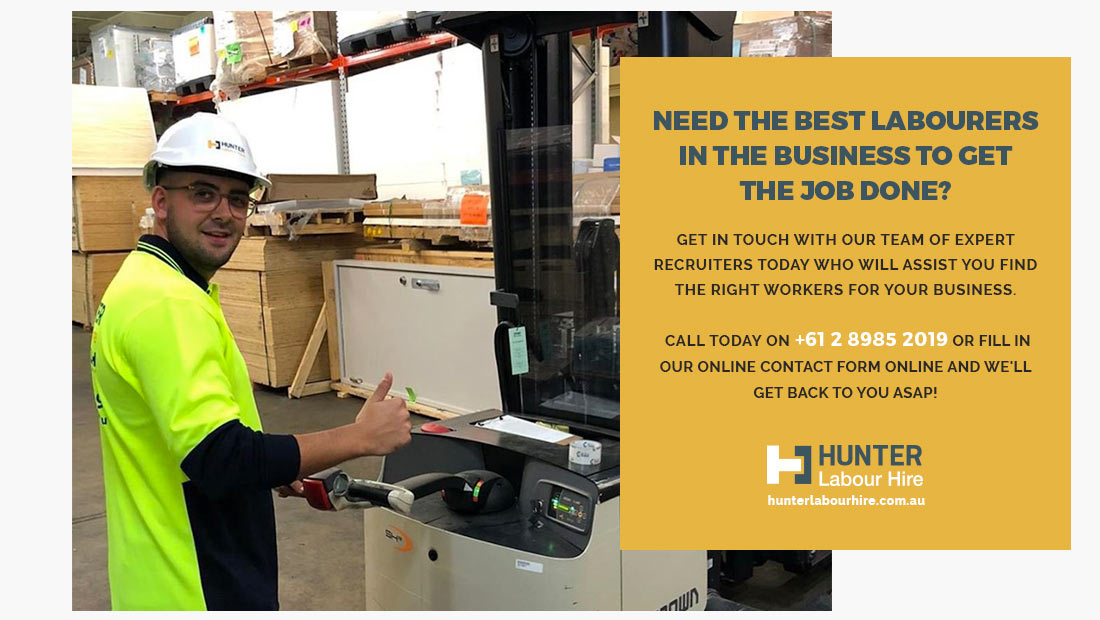 Need the Best Labourers in the Business to Get the Job Done?
Get in touch with our team of expert recruiters today who will assist you find the right workers for your business. Call today on 02 8985 2019 or fill in our online contact form here.