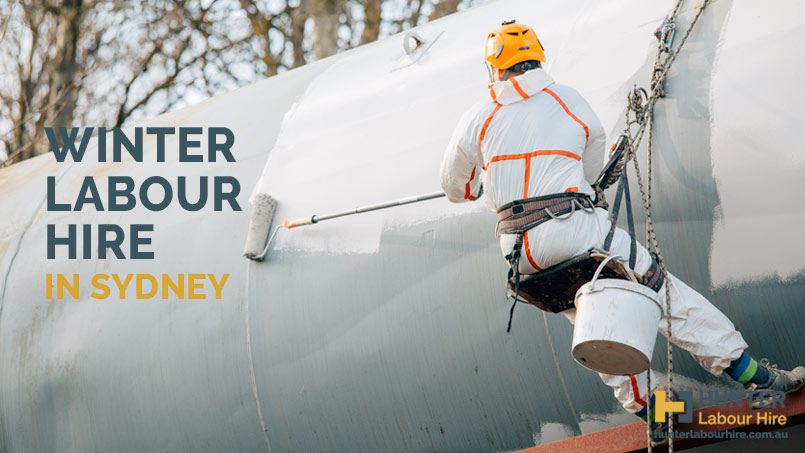 26 Jun

Winter Labour Hire in Sydney
Winter Has Arrived
Sydney has just woken up to its coldest morning this year. In this blog we look at some of the jobs we have coming up this winter and how to stay warm on site. Meanwhile in the Hunter office the battle between the accounts team and the recruitment team for control of the thermostat controller rages on but who will be victorious?
Winter Labour Hire Jobs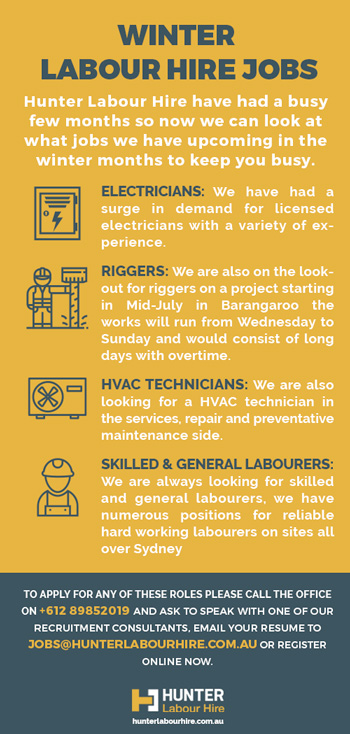 Hunter Labour Hire have had a busy few months so now we can look at what jobs we have upcoming in the winter months to keep you busy.
Electricians: We have had a surge in demand for licensed electricians with a variety of experience. We are looking for electricians with solar experience for multiple jobs all over Sydney. So, if you hold a valid NSW license (learn how to get a NSW license here!), we want to hear from you.
Riggers: We are also on the lookout for riggers on a project starting in Mid-July in Barangaroo the works will run from Wednesday to Sunday and would consist of long days with overtime.
HVAC Technicians: Hunter are also looking for a HVAC technician in the services, repair and preventative maintenance side. The ideal candidate would have technical knowledge of energy solutions and be trade qualified in HVAC or Refrigeration.
Skilled & General Labourers: We are always looking for skilled and general labourers, we have numerous positions for reliable hard working labourers on sites all over Sydney, you must have a minimum of 1 years on site experience.
To apply for any of these roles please call the office on +612 89852019 and ask to speak with one of our recruitment consultants, email your resume to jobs@hunterlabourhire.com.au or register online now.
Keeping Warm on Constructions Sites this Winter
As Sydney shivers through the long winter we give you some advice on how to keep yourself as snug as John Snow in the Night's Watch. The first thing to do is to invest in some work trousers and a long sleeve top, this would make all the difference with those chilly 7am starts. Gloves is the next logical choice not only does this offer you extra protection on site its good at keeping your little fingers warm. If you are really feeling the bite of the cold, then you could even go as far as to invest in some pocket warmers I have heard these are all the rage among the traffic controllers community.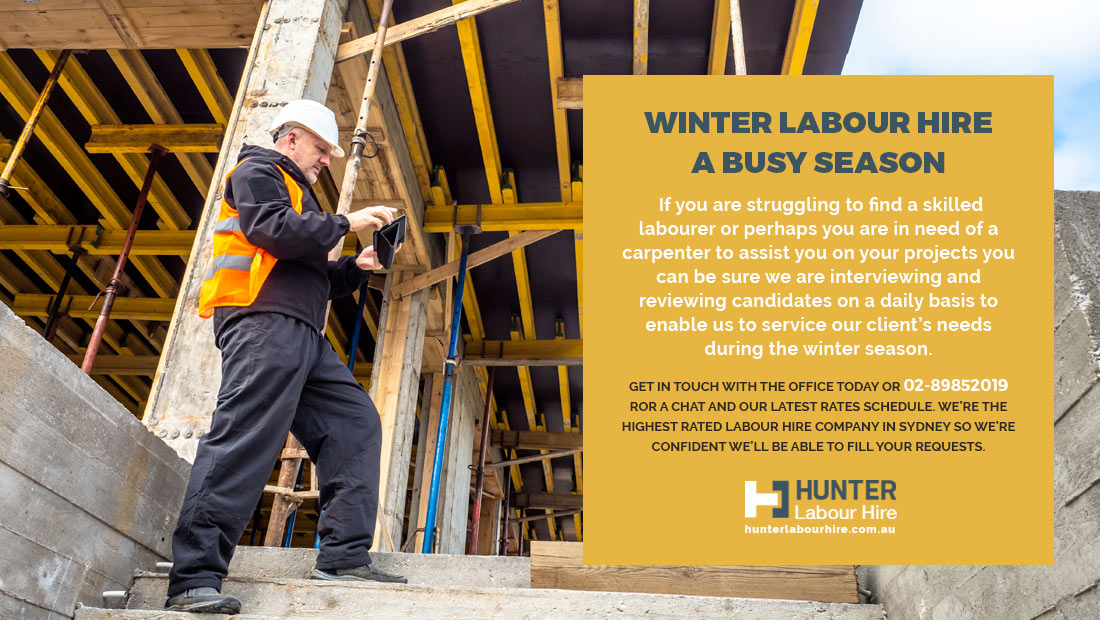 Winter Labour Hire – A Busy Season
Hunter Labour Hire are always busy in the wintertime with flu season upon us and the annual exodus of workers to warmer climates we are busy recruiting to fill the needs of our clients. So, if you are struggling to find a skilled labourer or perhaps you are in need of a carpenter to assist you on your projects you can be sure we are interviewing and reviewing candidates on a daily basis to enable us to service our client's needs. Get in touch with the office today on 0289852019 or contact us online for a chat and our latest rates schedule. We're the highest rated labour hire company in Sydney so we're confident we'll be able to fill your requests.