01 Jun

The Push Up Challenge – 3144 Pushups in 23 Days
The Push Up Challenge 2023
At HLH Group, we believe in the power of collective action to drive significant change. For the past three years, we've participated in the Push for Better Challenge. The challenge is a mentally and physically rewarding endeavour that encourages participants to complete 3,144 push-ups from 1 to 23 June. Why 3,144 push-ups? Sadly, this is the number of Australians who lost their lives to suicide in 2021. Sign up for the Push Up Challenge.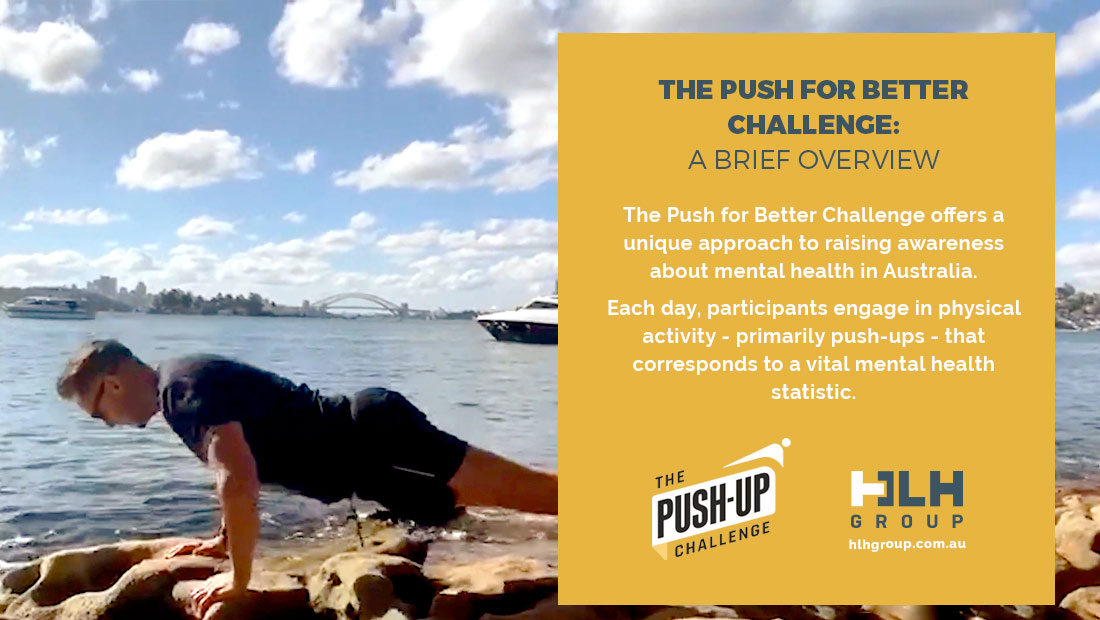 The Push for Better Challenge: A Brief Overview
The Push for Better Challenge offers a unique approach to raising awareness about mental health in Australia. Each day, participants engage in physical activity – primarily push-ups – that corresponds to a vital mental health statistic. For instance, one might do 135 push-ups to highlight the benefit of three 45-minute exercise sessions per week (135 minutes total) for mental health.
Participants can complete the challenge in any location at any time, and there's flexibility for those who prefer other forms of exercise. The challenge can be tackled solo or as a group, and participants can join hundreds of thousands of Australians in the push for better mental health.
The Challenge: More Than Just Push-Ups
Beyond the physical activity, the challenge also presents an opportunity to fundraise for critical mental health services across Australia:
The Push For Better Foundation runs The Push-Up Challenge and aims to raise awareness, engage and educate people and raise funds for mental health.
Lifeline provides all Australians experiencing emotional distress with access to 24-hour crisis support and suicide prevention services via phone, text and webchat.
Movember is a leading charity changing the face of men's health and they're taking on mental health and suicide prevention in a big way, to stop men from dying too young.
A Founder's Journey: How The Challenge Started
The Push for Better Challenge has an inspiring origin story, starting in 2017 when a group of friends decided to challenge each other to do 3,000 push-ups in a month. However, the founder's personal health crisis in 2018 transformed the challenge into a broader effort to raise awareness and funds for mental health. Despite recovery from open heart surgery, the founder and their team launched a platform in 2019, attracting almost 50,000 participants and raising $2.5M for mental health.
The initiative continued to grow despite the global pandemic in 2020, and the team established their own charity, the Push For Better Foundation. The following years witnessed increasing participation and fundraising, with over $10 million raised for mental health causes by 2022. The challenge also welcomed Movember as a partner and launched successful programs like the Student Ambassador initiative.
As 2023 approaches, the Push for Better Challenge stays committed to its mission of improving mental health through physical activity, connection, and education, ready for another successful year of fostering connections and sparking conversations about mental health.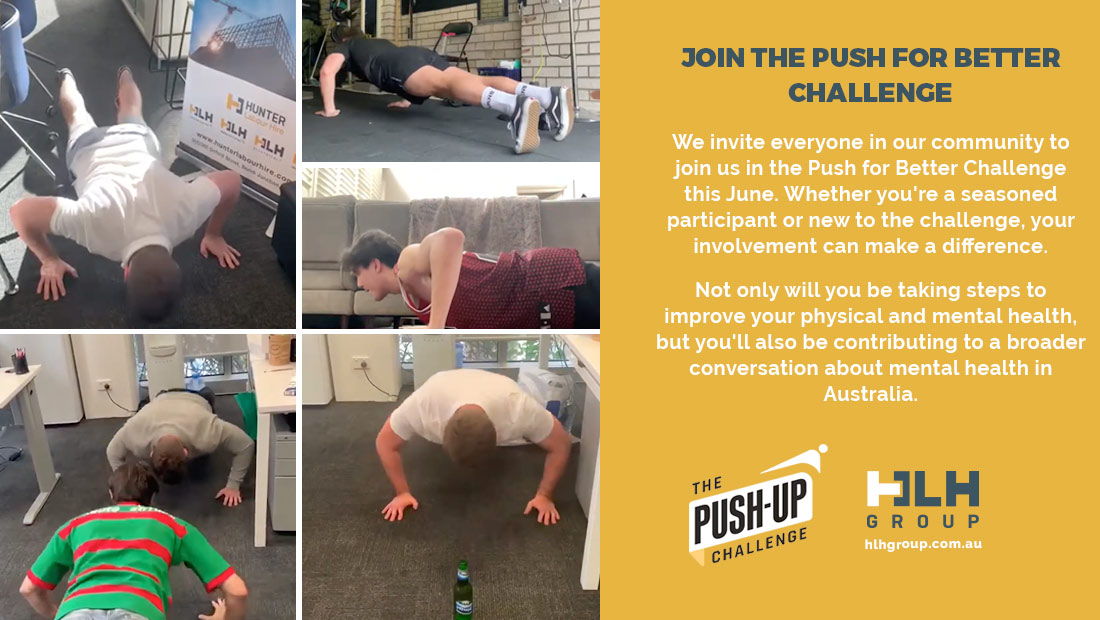 Join The Push for Better Challenge
We invite everyone in our community to join us in the Push for Better Challenge this June. Whether you're a seasoned participant or new to the challenge, your involvement can make a difference. Not only will you be taking steps to improve your physical and mental health, but you'll also be contributing to a broader conversation about mental health in Australia.
Sign up for the challenge and let's push for better, together.