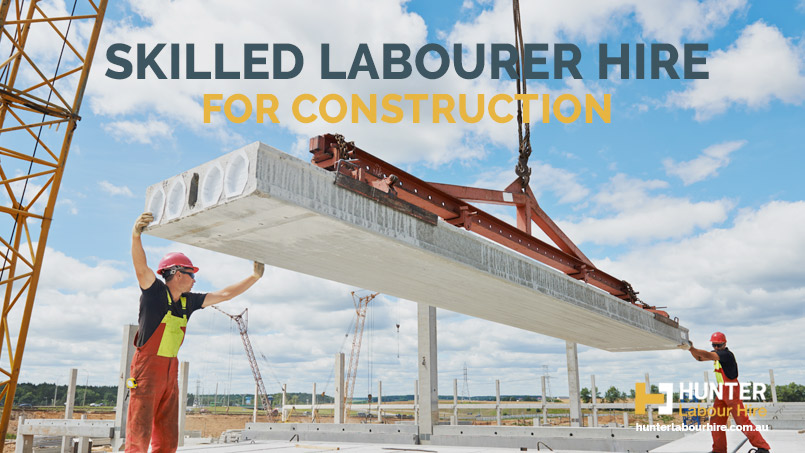 05 Mar

Skilled Labourer Hire for Construction
Skilled Labourer Hire
Hunter Labour Hire have recently celebrated their 4th birthday and have been supplying labour hire to the Sydney construction industry consistently and safely since January 2015. Our most common requests for workers have always been for general labourers and skilled labourers. However, we often find that potential clients who have never used our services before ask for clarity on the differences between general vs skilled labourers, so here it is!
Defining A General Labourer
All our general labourers have prior and relevant experience in the construction industry. They are all also familiar with health and safety risks that construction sites pose. Typical tasks for general labourers would include;
Site clean up
Assisting with deliveries
Material distribution
Using basic hand tools
Assisting tradesmen with general duties
Removal of debris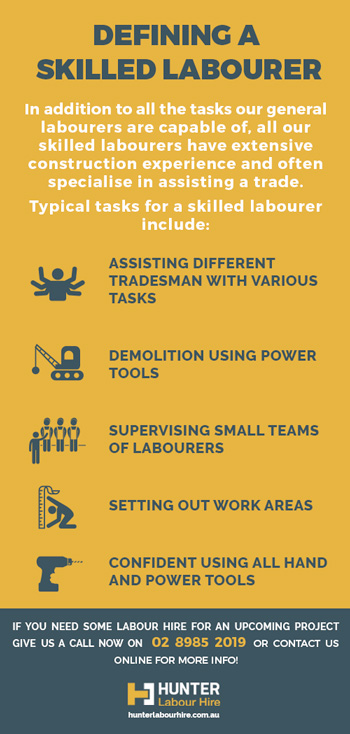 Defining A Skilled Labourer
In addition to all the tasks our general labourers are capable of, all our skilled labourers have extensive construction experience and often specialise in assisting a trade. They would all be extremely confident using all hand and power tools. Typical tasks for a skilled labourer include;
Assisting different tradesman with various tasks
Demolition jobs using power tools
Supervising small teams of labourers
Setting out work areas
Confident using all hand and power tools
Not Sure If You Need A General or Skilled Labourer?
If you need a labourer for your project and you're unsure whether you need a general labourer, or a skilled labourer then give us a call on 02 8985 2019. Our recruitment consultants are experts in the construction field and if you can provide them with all the details of the job and scope of work, they will be able to suggest recommendations of the type of labourer you will require. Often our clients use a mix of general and skilled labourers depending on the stage the project is at and what other trades are working on site at the time.
Pricing for Skilled Labourer Sydney
We've spoke a bit before about the labour hire rates and what's included in them but for labourer hire the difference in price between a general labourer and a skilled labourer/trade assistant is about $3 to $5 per hour. Our recruitment team generally find that clients who opt for a skilled labourer over a general labourer often find that although the price is more expensive, the job is completed quicker and with less questions asked, therefore, saving them money in the long run.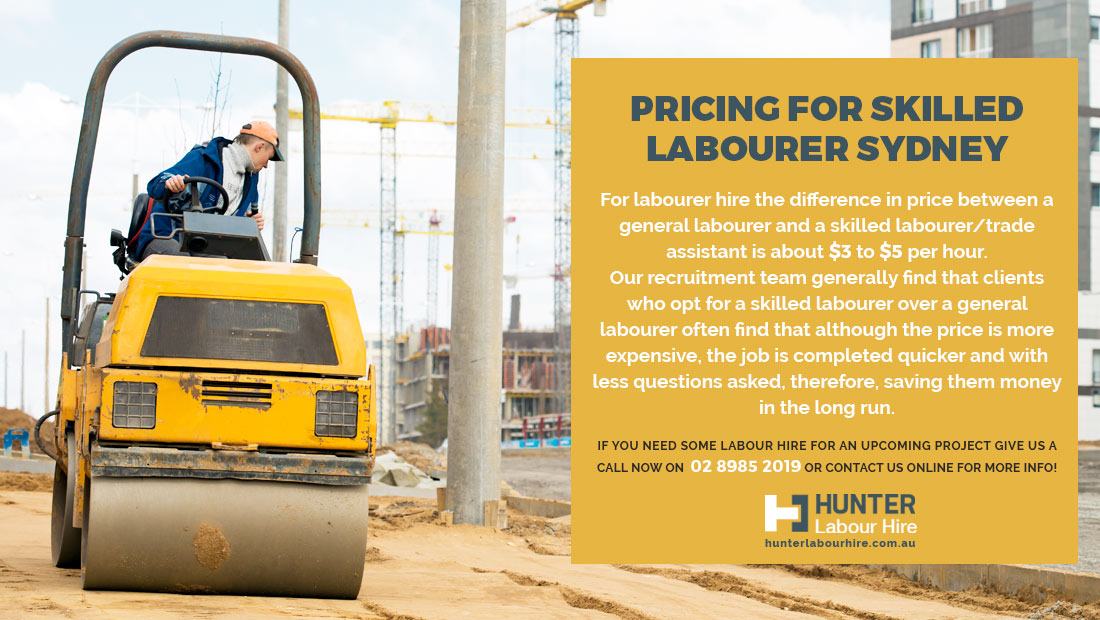 Labour Hire Jobs For General & Skilled Labourers
At Hunter Labour Hire we are always looking for the best in labour hire talent so if you think you have the relevant experience and are eager to work in the Sydney labour hire industry then we want to hear from you! Give our team a call now on +61 2 8985 2019 or register online to work with us and we'll get back to you asap!