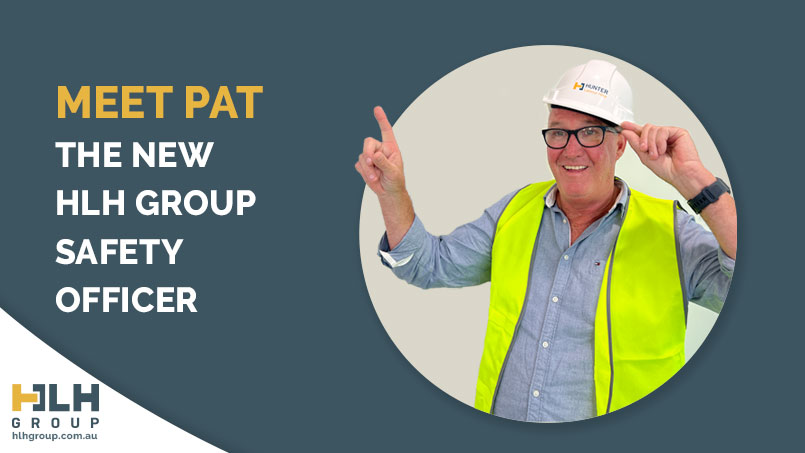 01 Feb

Meet Pat – The New HLH Group Safety Officer
Gday I'm Pat
I joined HLH Group in a safety role to create and promote a safe working environment for all. My background for the last 15 years has been in construction, primarily in the crane industry. The scope of work ranged from small residential works to large petrol chemical plant conversions. This type of work and industry is classified as High-Risk Work requiring an extensive commitment to safe work practices. For the last five years, I've moved further into a safety role after completing my studies and certifications in WHS.
Safety On Site
If you see me on your construction site or workplace, don't be alarmed. Whether you're a client or candidate, don't hesitate to approach me and discuss any safety issues you may have on-site. I am also open to discussing the mighty Sydney Roosters with any willing rugby league fans.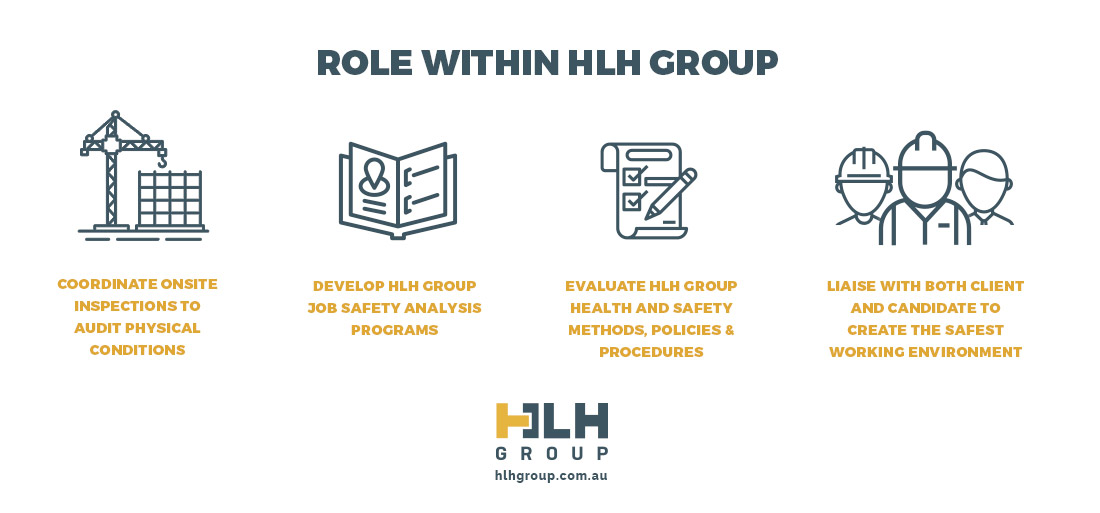 Role Within HLH Group
My role within HLH Group is to:
Coordinate onsite inspections to audit physical conditions and safe work practices.
Develop HLH Group job safety analysis programs.
Evaluate HLH Group health and safety methods, policies, procedures and programs within the company.
Liaise with both client and candidate to create the safest working environment possible
I believe that a productive, healthy, and safe workplace shows that everyone shares common values that make worker health and safety a priority. It means that everyone can anticipate unsafe acts and correct them before harm is done. It demonstrates that injury prevention is a priority and that everyone takes ownership of health and safety issues.
Building A Health & Safety Culture
My aim is to build a high performing health and safety culture. I believe that people notice what you do. When you show a commitment to safety and make positive changes, they know you are genuine. Creating safety improvements not only safeguard the worker but can also increase business productivity and efficiency of operations.
My goals are to partner with our clients and candidates to realise their vision of creating and preserving a safe compliant and productive work environment. This can be achieved by engaging with them to develop a comprehensive understanding of culture, operations, and risk. On these foundations, we will design and build quality, practical and cost-effective safety management solutions that align with a safe working environment.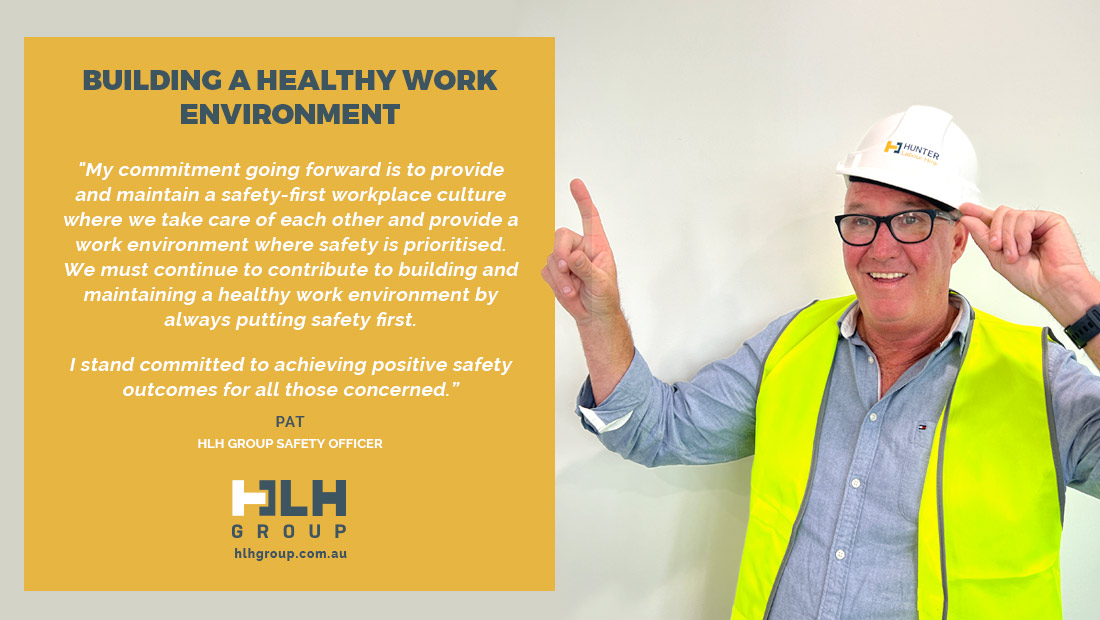 Building A Healthy Work Environment
My commitment going forward is to provide and maintain a safety-first workplace culture where we take care of each other and provide a work environment where safety is prioritised. Taking all reasonably practicable measures to eliminate or, where that is not possible, minimize risk to physical and mental health, safety, and well-being of all who are associated with the HLH Group. We must continue to contribute to building and maintaining a healthy work environment by always putting safety first. I stand committed to achieving positive safety outcomes for all those concerned.
For all those, wanting to get in touch with me and discuss any safety concerns they may have you can reach me on 0406 300 474.