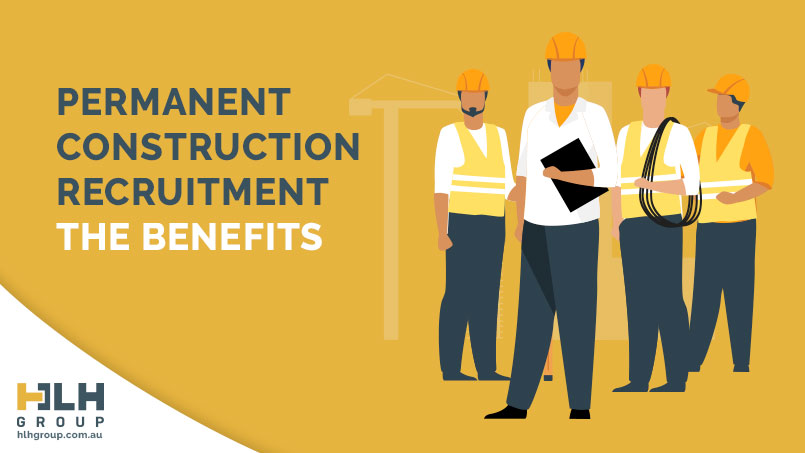 13 Jun

Permanent Construction Recruitment – The Benefits
Permanent Construction Recruitment Sydney
Since 2015, HLH Group has been at the forefront of providing labour hire solutions to construction companies across Sydney. Today, we have evolved our services to include a dedicated focus on permanent and fixed-term construction recruitment, offering an expertise rooted in our deep understanding of the industry and its dynamic needs. We have leveraged our years of experience and extensive talent network to source and connect our clients with top-tier talent, ensuring the perfect match for every role. Our dedicated division goes the extra mile to understand your unique recruitment needs, allowing us to tailor bespoke recruitment solutions that go beyond your expectations. With HLH Group, you can experience a seamless hiring process that is driven by passion, precision, and professionalism, every step of the way.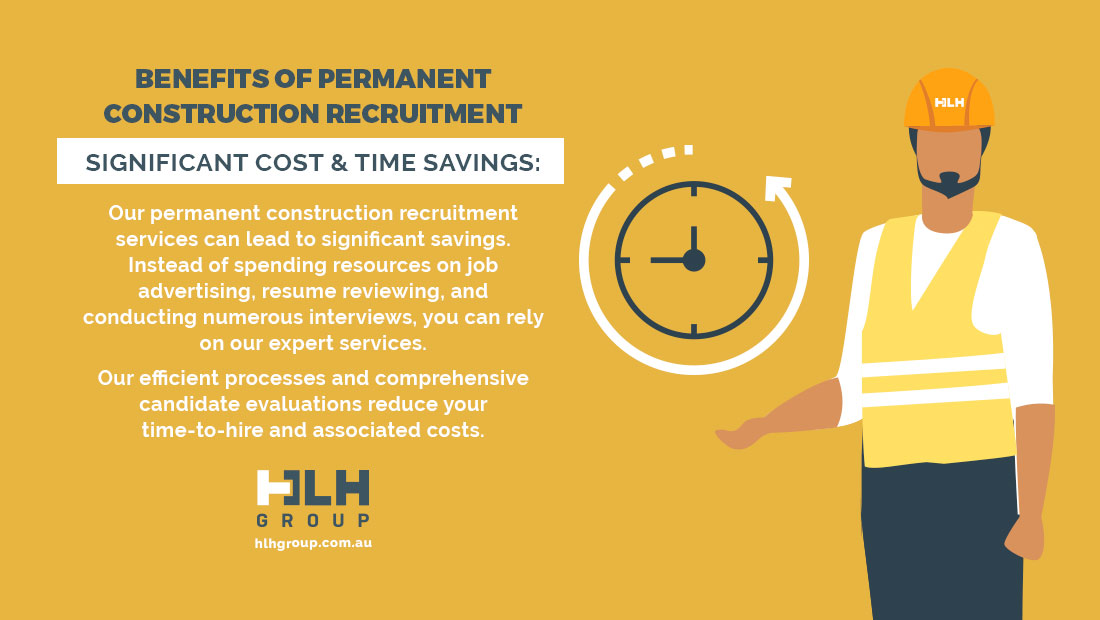 Benefits of Permanent Construction Recruitment
Why should you choose HLH Group for your construction recruitment needs? Here are a few of the benefits:
Unrivalled Access to a Vast Talent Pool: Our permanent construction recruitment services are designed to connect employers with the industry's top talent. We leverage our extensive networks and resources to provide a wide array of qualified professionals, including site managers, project managers, contract administrators, and skilled tradespeople. We offer an efficient hiring process that saves you valuable time and effort.
Expertise in Permanent Construction Recruitment: HLH Group boasts an in-depth understanding of the construction industry and its unique demands. Our recruiters possess the necessary expertise to accurately assess candidates' skills, experience, and qualifications. We grasp the nuances of various construction roles, ensuring the candidates we recommend are perfectly suited to meet your project's demands.
Streamlined Hiring Process: Recruitment can be a complex process. HLH Group's permanent construction recruitment services streamline this process by handling the initial candidate screening, conducting interviews, and performing thorough background checks. We help identify the most suitable candidates, presenting you with a shortlist of highly qualified individuals.
Significant Cost and Time Savings: Our permanent construction recruitment services can lead to significant savings. Instead of spending resources on job advertising, resume reviewing, and conducting numerous interviews, you can rely on our expert services. Our efficient processes and comprehensive candidate evaluations reduce your time-to-hire and associated costs.
Specialised Construction Industry Knowledge: As a leading permanent construction recruitment agency, we understand the sector's trends, demands, and skill requirements. We stay on top of industry developments, ensuring that we can match you with candidates possessing the required knowledge and skills.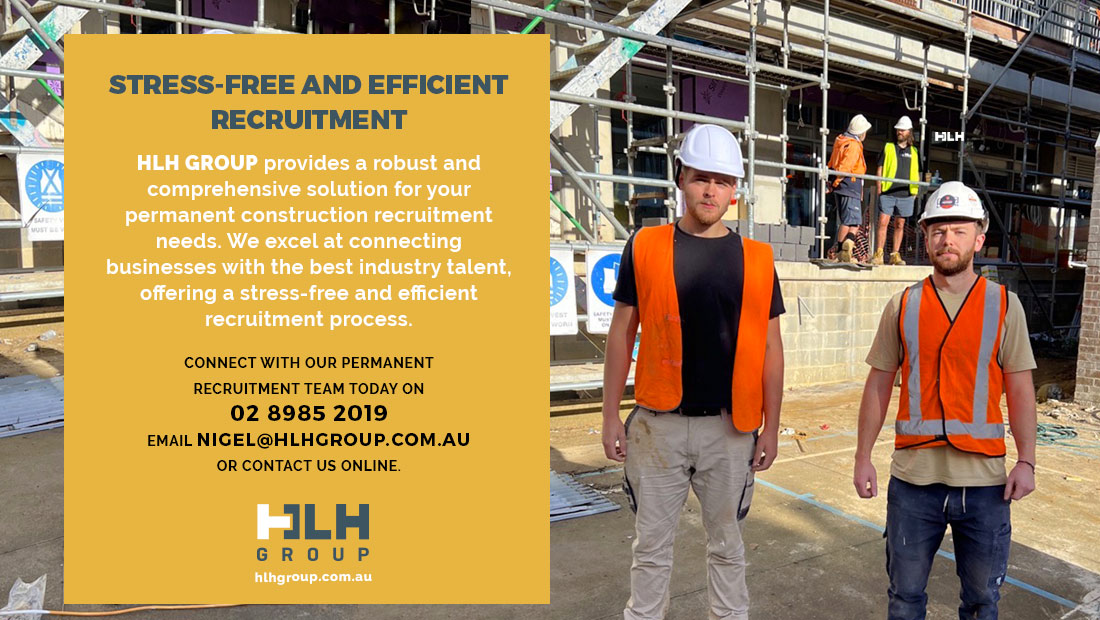 Permanent Construction Recruitment Services
Our permanent construction recruitment services extend across a variety of roles, including:
Site Managers and Site Supervisors
Project Engineers and Site Engineers
Project Managers and Project Coordinators
Quantity Surveyors
Contract Administrators
Estimators
Documenters
Draftspersons
Health & Safety Coordinators
Structures Foremen
Stress-free and Efficient Recruitment
In conclusion, HLH Group provides a robust and comprehensive solution for your permanent construction recruitment needs. We excel at connecting businesses with the best industry talent, offering a stress-free and efficient recruitment process. We understand the critical role that quality personnel plays in the success of a construction project. That's why we are committed to delivering candidates who not only meet your job requirements but also blend seamlessly into your team's culture.
Choose HLH Group for your permanent construction recruitment needs and let us help build your success. Connect with our permanent recruitment team today on 02 8985 2019, email nigel@hlhgroup.com.au or contact us online.