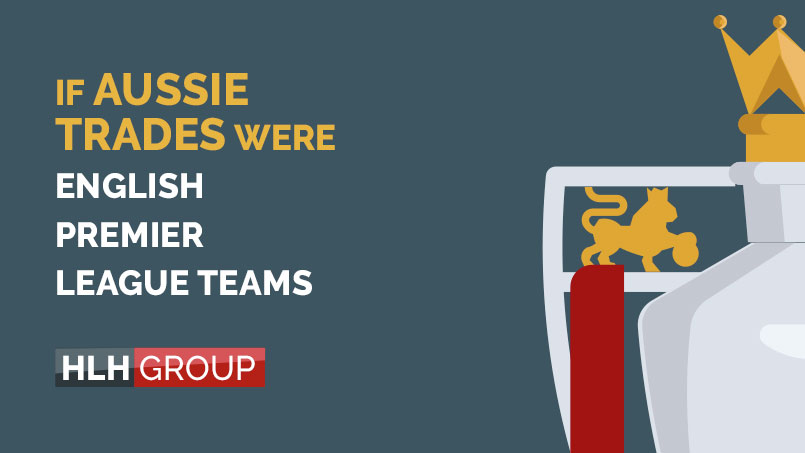 11 Jan

If Aussie Trades Were English Premier League Teams
Which English Premier League Team Is Your Trade?
Working onsite can quite often mean working in a team to get the job done. Unfortunately, that means that you might come up against another team trying to get their job done and stop you in your tracks. It could be the labourers onsite blocking your access as they move materials from one end of the site to another. Maybe it's the electricians running cables the length of the building. Alternatively, it could be the plumbers digging up half the site to access a pipe. Either way, each construction site has a range of personalities who must work together as a team and beat the opposition (aka a strict client deadline). In this week's blog, we look at the who's who on site and what team in the EPL best represents your trade.
Labourers = Tottenham Hotspur
Sometimes they show up, sometimes they don't. We have had some great labourers in recent years that have propelled HLH Group to the top of the labour hire game but COVID-19 has brought about some performances that can only be described as 'Spursy'. Like Tottenham's appointment of Antonio Conte, we hope 2022 and the opening of the borders bring back the glory days.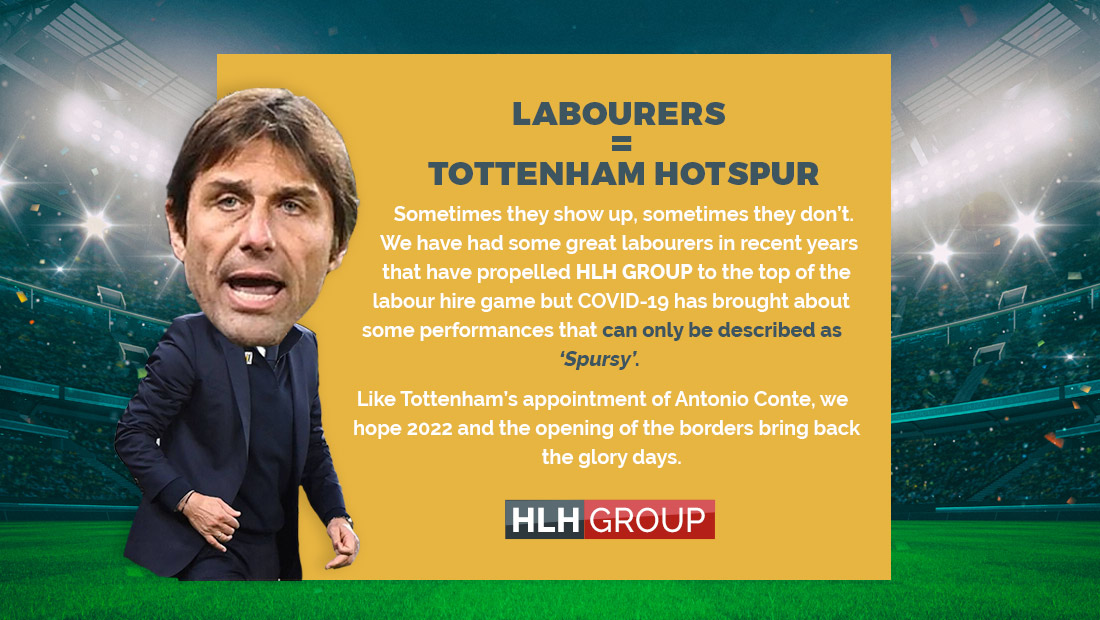 Electricians = Arsenal
One of the "traditional trades" with an important role on any construction site. Typically neat and tidy and their work is generally pleasing to the eye. However like Arsenal, electricians have been known to go missing when the going gets tough and certainly are not fans of getting their hands dirty. May we also mention they HATE labouring (Tottenham Spurs).
Carpenters = Manchester United
As the team on the field, carpenters are firm fan favourites on Sydney construction sites and in high demand all year round. They have a reputation that precedes them and you'll be sure to hear about all the projects they have worked on in the past including some jobs back in 1992…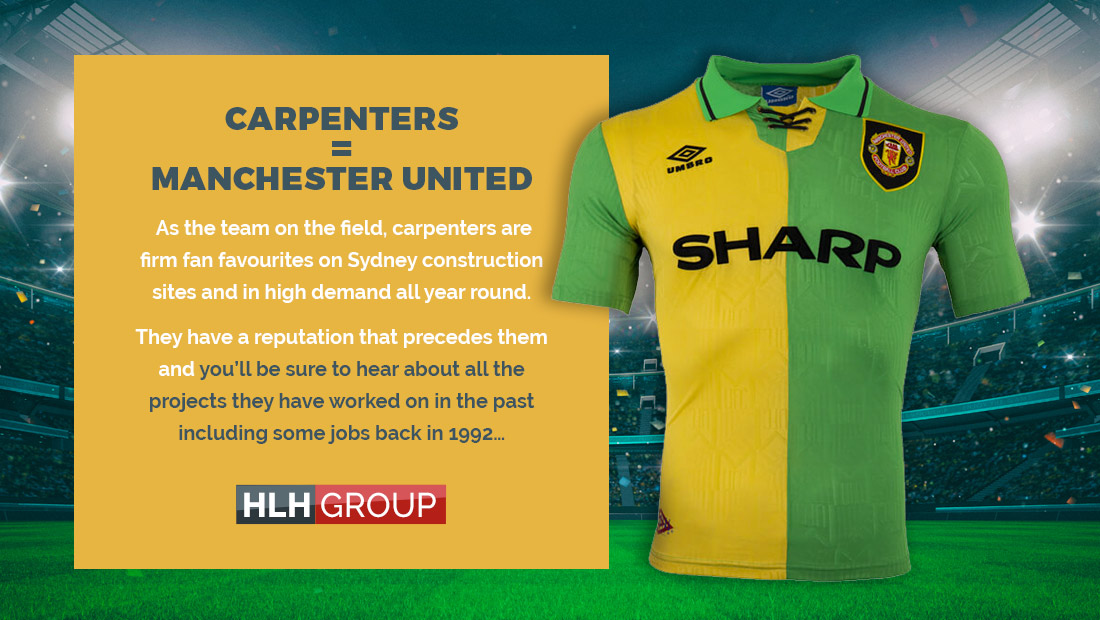 Cabinet Makers = Manchester City
As the carpenters on site would call them "The noisy neighbours". They might not be as popular as their carpenter counterparts, but they are tidy workers, well trained and the end product is very pleasing to the eye. Cabinet makers might not have the reputation of the chippys but when it gets to the business end of the job you can be guaranteed they will have done more than enough to get the job over the line.
Scaffolders = Burnley
If Sean Dyche turned up to your front door with Chris Wood and Ashley Barnes you could be forgiven for mistaking them for a scaffold crew and not the forward line of the Premier League battlers. Burnley is a tough working, direct and no-nonsense team. Scaffolders and Burnley Football Club are a match made in heaven.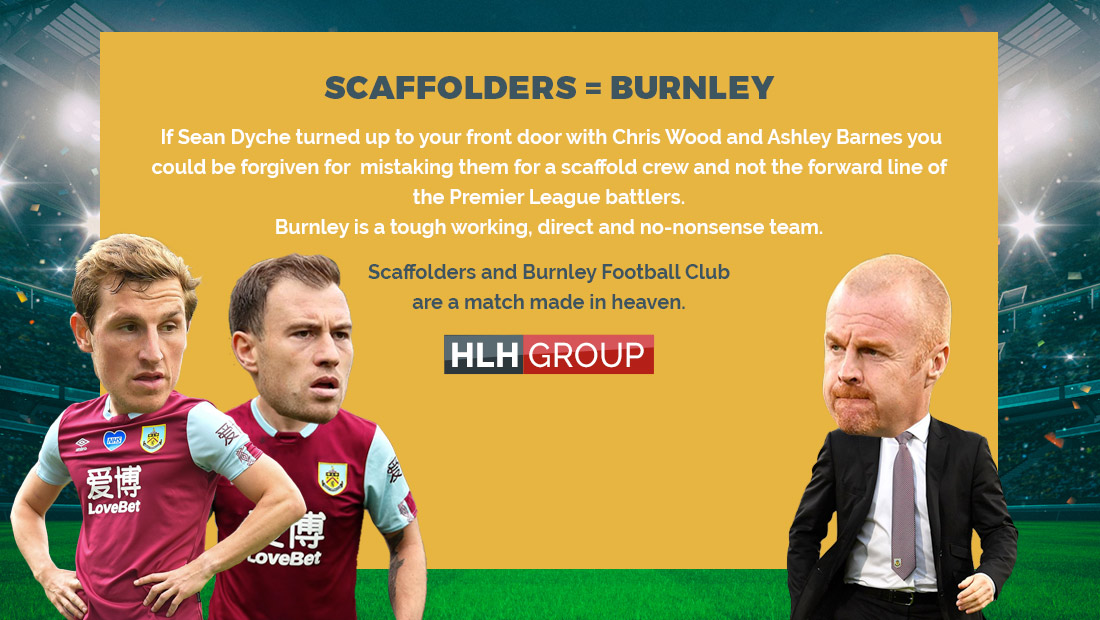 Plumbers = Chelsea
Another one of the big hitters, or the "Big 6" trades in Australia. It might not always be plain sailing and it can get messy but the plumbers will always play a big part on any construction site. Much like Chelsea and rival fans, no one is really a fan of the work plumbers do other than plumbers.
Bricklayers = Newcastle United
It's a tough gig being a brickie and it is even tougher being a Newcastle United fan. Working long days in the sun putting mud and bricks together is a tiring, challenging and demanding job. Almost as tiring as 14 years under Mike Ashley's ownership but despite this, you will still always find the bricklayers onsite to be amongst the happiest and friendliest on site.
Site Supervisor = Liverpool
The bosses on the field and on any construction site. Well organised, pressing to get the project completed and sometimes living in the past. You hear all about how good they were back in the day but after a few years waiting in the wings they have stepped up now and are well and truly the big dogs on site.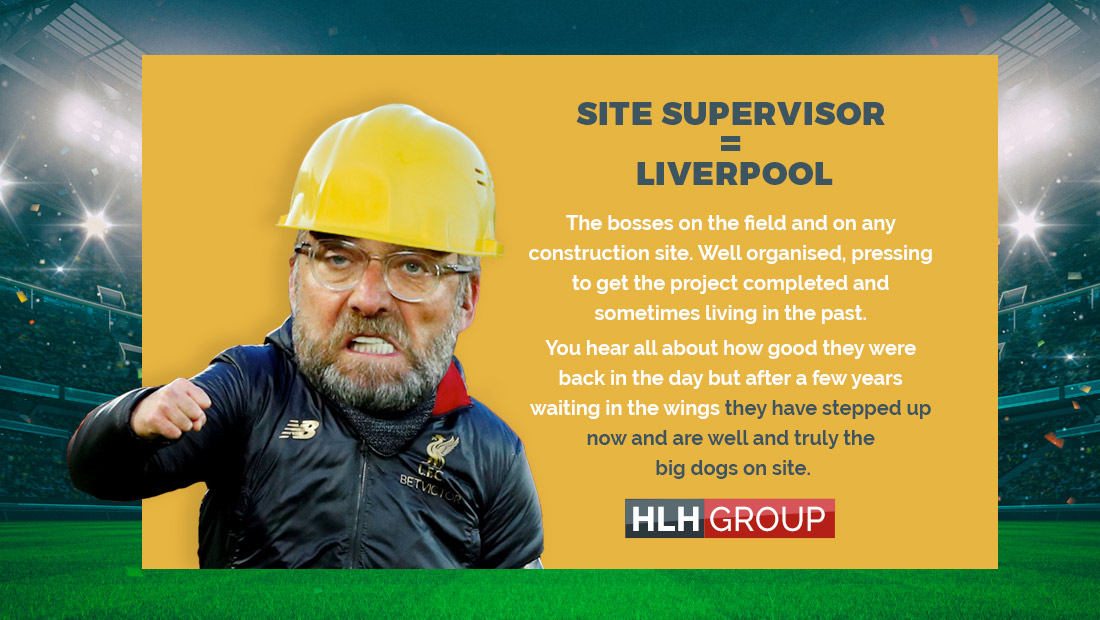 Safety Officers = The Referee
They are only doing their job and trying the keep the site safe but nobody is a fan of the safety officer. A stickler for the rules and quite often runs into resistance from workers trying to take a shortcut. However, there will be no cutting corners when the safety officer is on site. Safety officers can quite often make a bit of a Mike Dean persona whilst commanding on site.
Recruiters = Norwich City
The whipping boys. The poor old construction recruitment consultants are used to copping a beating. Whether that be from filling last-minute client requests or finding a replacement at 6:00 AM on a Monday morning after being let down by a worker. They might get put down but they always bounce back.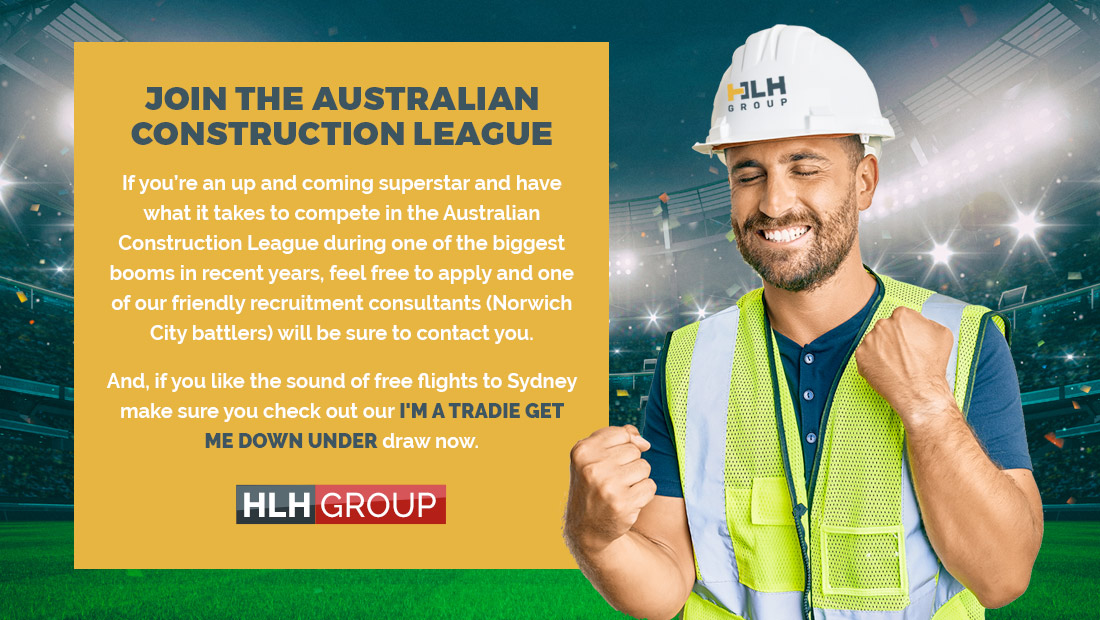 Join The Australian Construction League
If you're an up and coming superstar and have what it takes to compete in the Australian Construction League during one of the biggest booms in recent years, feel free to apply and one of our friendly recruitment consultants (Norwich City battlers) will be sure to contact you. And, if you like the sound of free flights to Sydney make sure you check out our I'm A Tradie Get Me Down Under draw now.