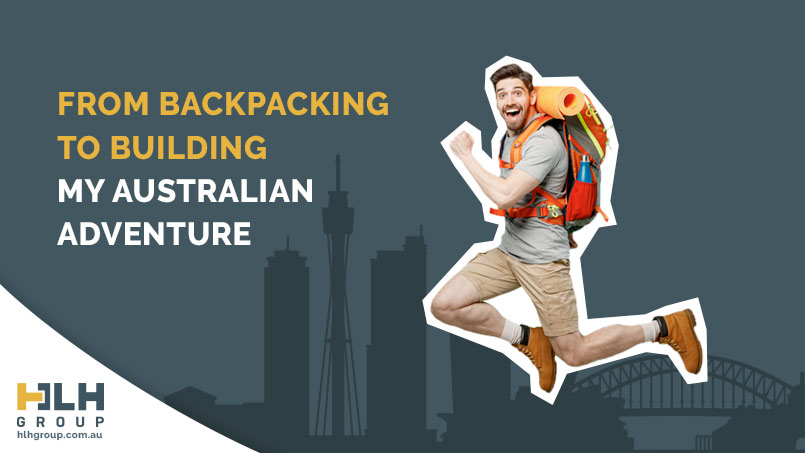 18 Oct

From Backpacking to Building: My Australian Adventure

As the Australian sun begins to shine brighter, we've noticed a significant influx of backpackers eager to explore our vast and sun-kissed land. While many are drawn by our country's beauty, at HLH Group, we're on the lookout for experienced individuals in the construction industry, equipped with the necessary construction tickets and certifications. To help ease your experience working your way through Australia, specifically the East Coast we've gathered a story from Ben who has worked with us the past two years.
A Destination for Backpackers
Australia, with its endless landscapes and consistent sunshine, has always been a top choice for those looking to combine work and travel. Reflecting on my personal journey, it was about 12 years ago when I, alongside four close friends from England, embarked on a six-month journey spanning six countries. The Australian East Coast was a unanimous choice for the initial part of our expedition, mostly due to its rich recommendations.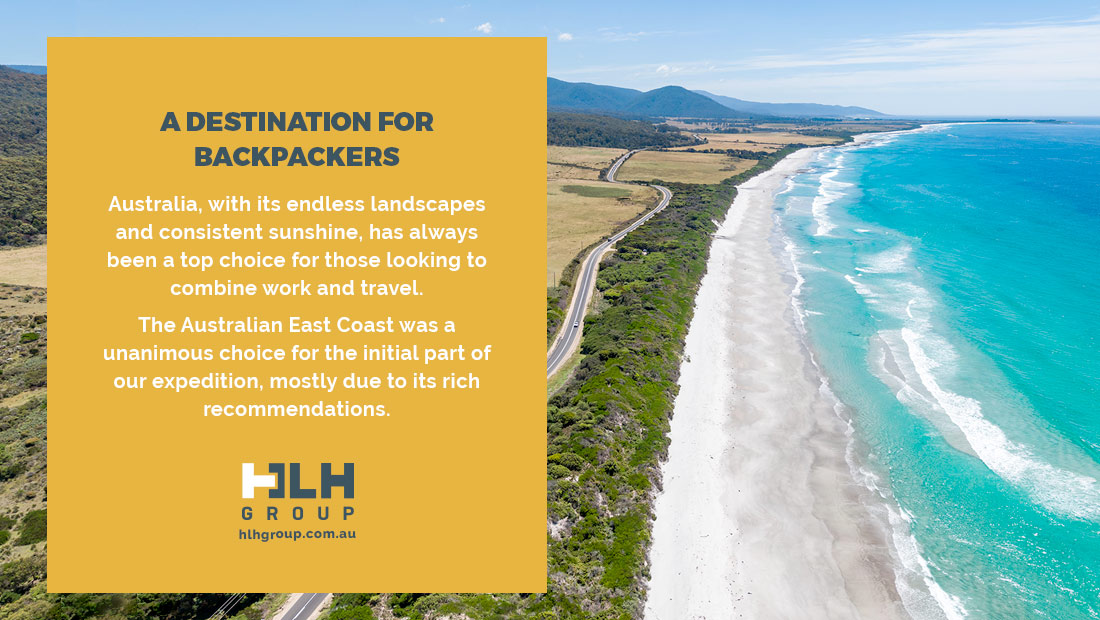 East Coast of Australia
We landed in Sydney in 2010 and without wasting any time, flew to Cairns to begin our memorable road trip. Opting for campervans from local companies, we started our journey southward. Cairns, with its daytime attractions, was a brief stop for us, but the Atherton Tablelands, famous for its natural waterholes and the iconic waterfalls from Peter Andre's music videos, was a sight to behold. Our route took us next to Airlie Beach, the gateway to the Whitsundays Islands. The journey there required cautious planning, especially regarding fuel, given the long stretches without petrol stations. However, once you reach the Whitsundays, you're welcomed by what can only be described as paradise.
Unmatched Experience
Noosa greeted us next with its waves, offering our group our very first surfing experience. While we were no professional surfers, the experience was unmatched, especially when followed by chilled beers. Nearby, the town of Nimbin, often dubbed the 'hippie haven', provided a unique cultural immersion. Byron Bay was a highlight. Renowned for its beaches, vibrant community, and a sprinkling of Hollywood stardom, it lived up to its reputation. Our evenings were often spent at places like Cheeky Monkey's, which brought a blend of dining and unexpected dancing on tables. A hidden gem we stumbled upon was Nelson Bay. Off the typical tourist track, this coastal beauty offers stunning dolphin and whale watching experiences. The clarity of the waters and the views from Tomaree Mountain are indescribable.
From Backpacking to Building
Concluding our adventure was Sydney, the vibrant heart of Australia. The city's pace is busy, with its urban sprawl and countless activities, especially for backpackers. On my return trip in 2020, Sydney offered more than just memories. With my finances running low, I turned to the construction industry. Thanks to the proactive team at HLH Group, I secured immediate work after obtaining a white card. The construction industry in Australia is booming and the pay is quite rewarding, allowing travellers like me to fund their adventures while also gaining valuable work experience.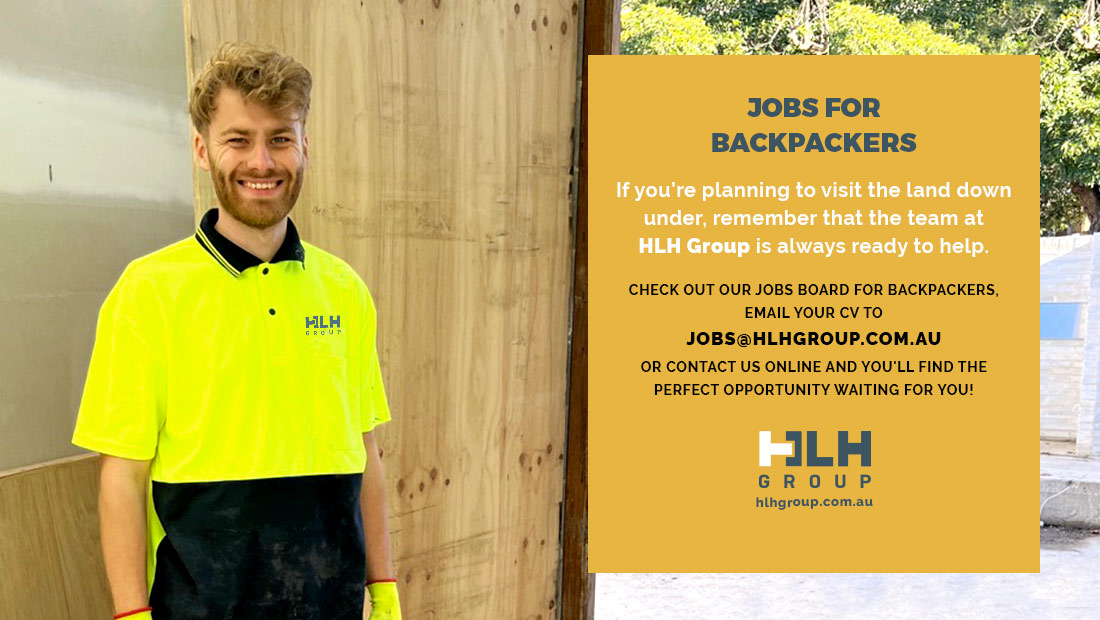 Jobs for Backpackers
So, if you're planning to visit the land down under, remember that the team at HLH Group is always ready to help. Check out our jobs board for backpackers, email your CV to Jobs@hlhgroup.com.au or contact us online and you'll find the perfect opportunity waiting for you!