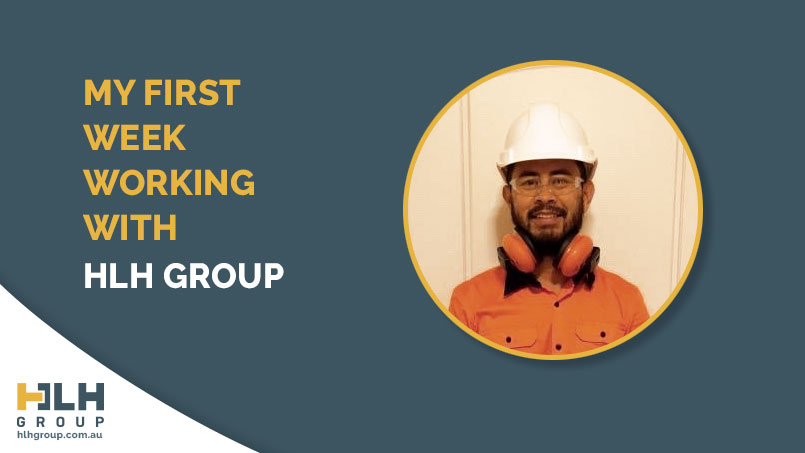 01 Jun

My First Week Working with HLH Group

The following post was written by one of our labourers, Ujjwal Rai, and tells the story of what his first week working for HLH Group was like to give you the inside story.

Since my previous blog about how I started working for The HLH Group was a massive hit on social media I've decided to write another one explaining my first week at HLH Group. I will try to break down how simple the process is and how you can do it.
It Starts With A Text
I started working on a Friday, I got a text message from Laird from HLH Group, with the essential details including hourly rates, travel charges, overtime rates and weekend hourly rates, which was very helpful to understand my earnings breakdown. The next text I received from him was regarding information for the job site, address, supervisor's name, and contact number. It also mentioned as a friendly reminder that I have to take my white card and all the PPEs & also highly recommend 'not to perform high-risk work' on site since it was one of my first times working in the construction industry. Lastly, the text ended with bold letters 'PLEASE REPORT ANY UNSAFE WORK PRACTICE'. This part stuck with me as it showed there was care for HLH workers rather than just treating us as a number on their system.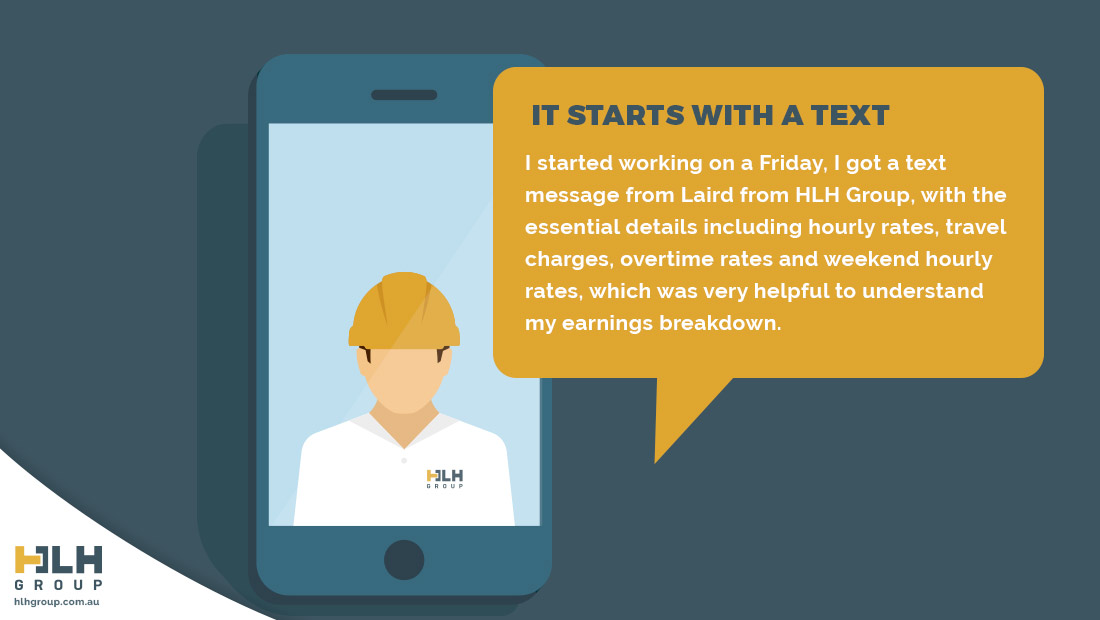 Diggin' It
The next morning, I went to the site and met the site supervisor. He inducted me and gave me some instructions on what to do. Well, there wasn't too much to explain from the job that day as it was just nothing more than digging since I didn't have much construction experience. Digging is not the most fun activity, nor would it be my first preference, but the house was just starting to get built and it needed to be done. I do enjoy working on Australian construction sites as there is always a lot happening. The site I was on had excavators, carpenters, traffic controllers, and of course…me!
Safety Checks
One of the characteristics I appreciated about HLH Group, is that Laird would occasionally check in to see how the job was and if there were any unsafe occurrences on-site. Also, every day around midday I would get a text from Laird mentioning the job details for another worksite that a client had placed a labour request for. It was safe to say that the next job I worked on was much easier and less physically demanding. My role on site was to clean the site, take care of the tools and dismantle old furniture. Essentially, I was working as a helping hand on the site.
Exploring Sydney
This first job site was fairly easy to access, it was a quick train ride and another 10-15 minutes on a bus to get to the site. The 2nd job site was very easy to access. It was located in the city and only about 400 meters away from Central station. HLH Group will always try and place you on projects relatively close to your home which is another important factor in why I chose to work with them. Working as a labourer on multiple sites is great as you get to explore a different area of Sydney whilst learning about construction along the way. But don't get me wrong, sometimes it's nice to work on construction sites closer to home as I get an extra hour of sleep.
Thursday Means Payday
After working a full week with HLH Group, I was paid on a Thursday and have been consistently even after six months. Through their simple online payroll system, I receive my wage in my bank account at midday every Thursday with no issues. As long as you submit your weekly hours on time you will be fine.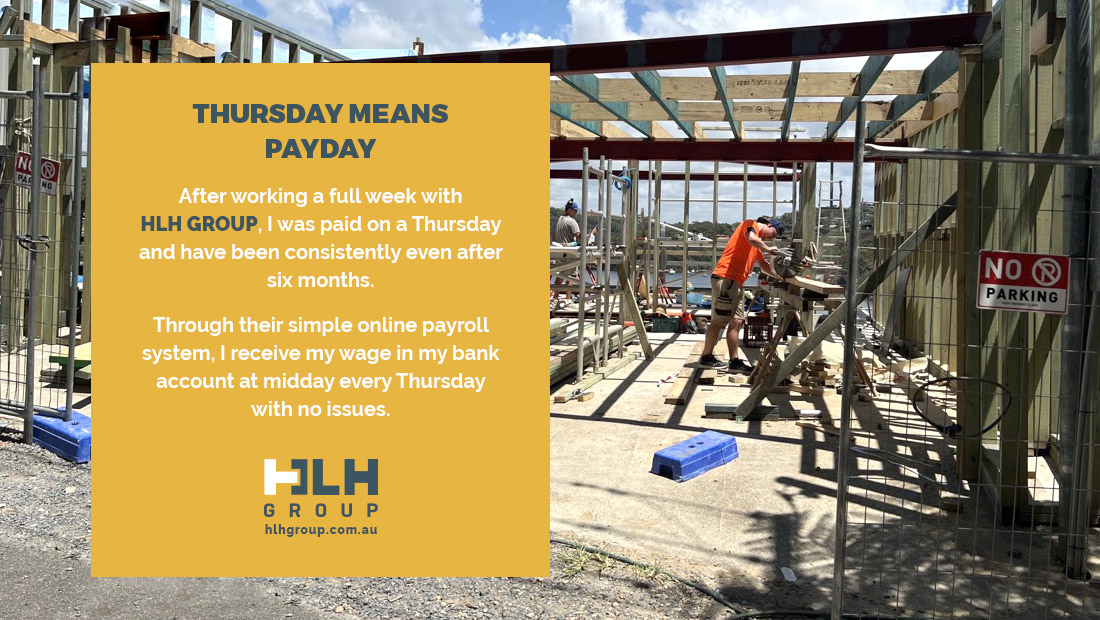 "Would Highly Recommend HLH"
Well there you have it, that was my first week working with HLH Group. In my first week, I had to adapt to the construction industry and the systems at HLH Group. After that first week, it just gets easier and every day is different which means you will never get bored. It's been 6 months now that I've been working for HLH Group and have enjoyed every second of it. I would highly recommend them to anyone that needs consistent construction work in Sydney as they have always taken care of me. They are a friendly team as I got to visit them in their office in Bondi Junction and have a chat.
If you want to join the HLH Team then register to work with us today!