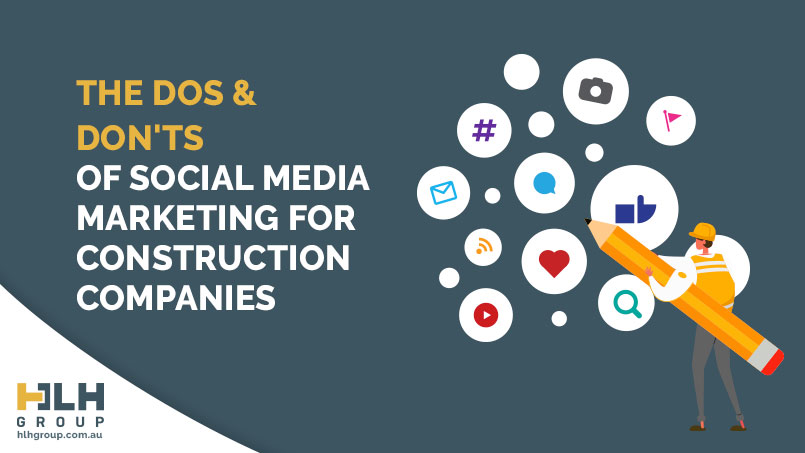 06 Sep

The Dos and Don'ts of Social Media Marketing for Construction Companies

Navigating the realm of social media can be a daunting task for any business, especially those in sectors like construction which may not traditionally see themselves fitting neatly into the digital world. However, in today's rapidly evolving online landscape, even construction companies must carve out their niche in the vast social media universe. The challenge then lies in how to do it effectively and authentically. Here's a comprehensive guide on the dos and don'ts of social media marketing specifically tailored for construction companies.
Social Media Dos for Construction Companies
Incorporate Strong Keywords: Search engine optimisation (SEO) is not just for websites. When curating your social media content, embed keywords like "construction marketing", "building projects", and "industry innovations". This not only amplifies the relevance of your posts but, more importantly, aids in making them more discoverable to those seeking your expertise.
Showcase Your Work with Visuals: Construction is inherently visual. The transformation of landscapes, the rise of structures from mere blueprints to towering edifices, is nothing short of art. Platforms like Instagram are your canvas. Displaying projects, from their nascent stages to their final glory, not only attests to your craftsmanship but narrates a story that words alone can't tell. And, no better way to showcase your work with drone photography for construction.
Engage with Your Audience: Today's consumers value relationships. Gone are the days of one-way communication. Comment back, initiate discussions, maybe even host a live Q&A session. This proactive interaction not only enhances your brand's visibility but cements your reputation as an industry player that's genuinely connected to its community.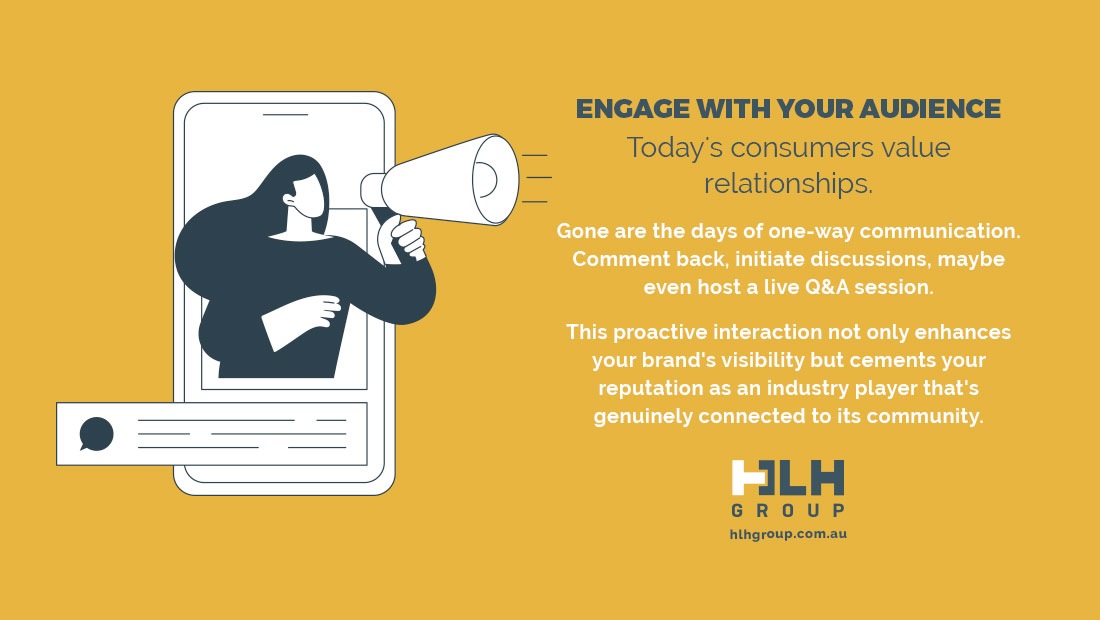 Highlight Testimonials and Reviews: One might argue that in business, especially in construction, your reputation is your most valuable asset. Amplify positive client feedback across your platforms. This not only builds credibility but often acts as a catalyst in the decision-making process for potential clients.
Seek Expertise if Unsure: Social media is dynamic, with trends and algorithms constantly shifting. Keeping abreast can be overwhelming. If ever in doubt, lean on the experts. HLH Marketing is not just another marketing firm; we're specialists in construction marketing. Our deep industry knowledge combined with our digital prowess ensures your brand not only resonates but also dominates.
Social Media DON'Ts
Avoid Generic Content: Reposting industry news might seem an easy way out, but it's your unique perspective that your followers seek. Why should they follow you if what you offer is ubiquitously available? Customised, original content sets you apart.
Don't Overpromote: Promotion is essential, but moderation is key. If your feed screams self-promotion incessantly, followers will drop off. Follow the 80/20 principle: 80% of your posts should be engaging, entertaining, or educating, while only 20% should be direct promotion.
Neglecting Feedback is a No-No:The digital age is transparent. Negative comments are visible to all. Instead of erasing them, address them. Your professional and proactive response will be viewed as a commitment to excellence and customer satisfaction.
Don't Underestimate the Power of Ads: Organic growth is commendable, but paid advertising can propel your reach exponentially. Platforms today offer granular targeting. Want to reach architects in London aged 30-40 interested in sustainable construction? There's an ad for that!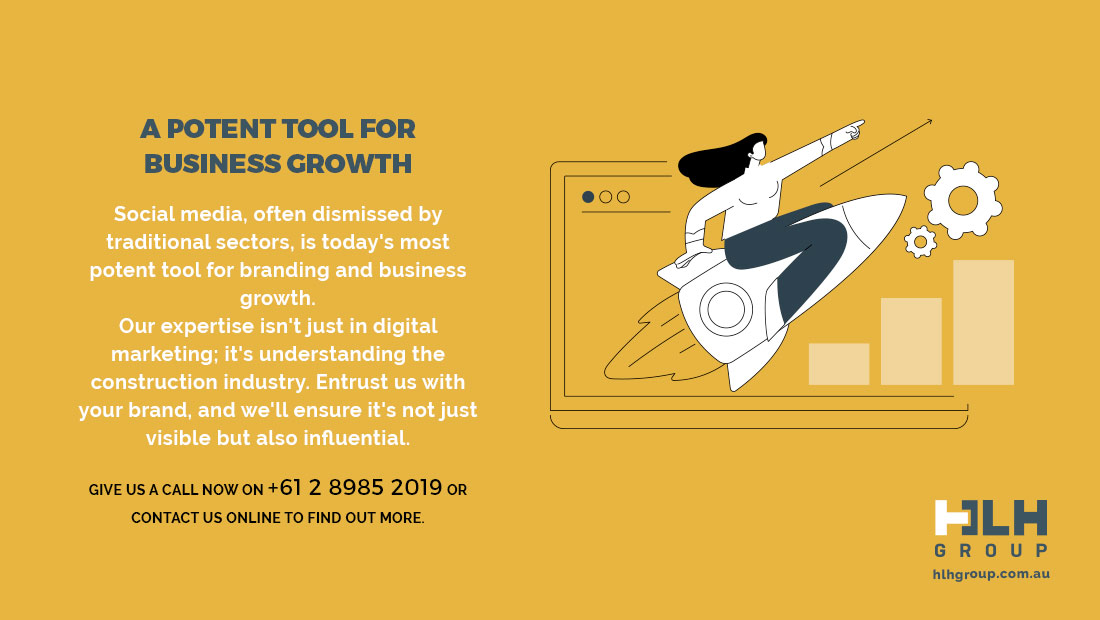 A Potent Tool for Business Growth
Social media, often dismissed by traditional sectors as frivolous, is today's most potent tool for branding and business growth. However, its potency can only be unlocked through strategic and authentic engagement. This is where HLH Marketing steps in. Our expertise isn't just in digital marketing; it's understanding the construction industry. Entrust us with your brand, and we'll ensure it's not just visible but also influential. Through marketing strategies, content tailored to your brand voice, and constant engagement, we'll transform your digital presence into a powerful business driver. Give us a call now on +61 2 8985 2019 or contact us online to find out more.