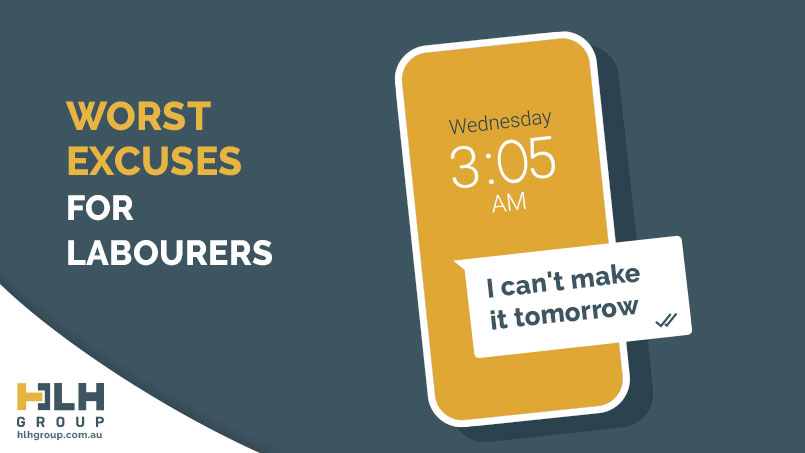 17 Nov

Worst Excuses for Labourers
Labourers Worst Excuses
Imagine this. It's 5am on a Monday morning. You're lying in bed, dozing off while the rain gently drizzles outside. All is peaceful and dark. Suddenly, your phone erupts with a loud ring that reverberates around the room, the ringing seeming to echo for an eternity. *Groaning* you roll over and check your phone and to your horror, your worst fears have been realised. Three messages, all from labourers who have told you they won't be able to make it work today. It dawns on you that you have a bit of patching up to do with some less-than-happy builders. Just to clarify, this is me.
Labour Hire "Let Downs"
In our office, we refer to these instances as 'Let Downs'. Often, you'll find that the most enthusiastic guys who talk the talk are the ones who are the least reliable. After working two years as a recruiter for casual construction jobs I have heard a lot of excuses from people who can't make it into work. To make sure we don't hand opportunities to the wrong people, we record the "Let Downs" in a register and run through them weekly which is often the highlight of the Monday meeting for me as it can provide some excellent comedy. I've compiled a short list of the worst excuses we've recorded from 2022 so far and how HLH Group has employed a replacement system to ensure no client is ever let down on short notice.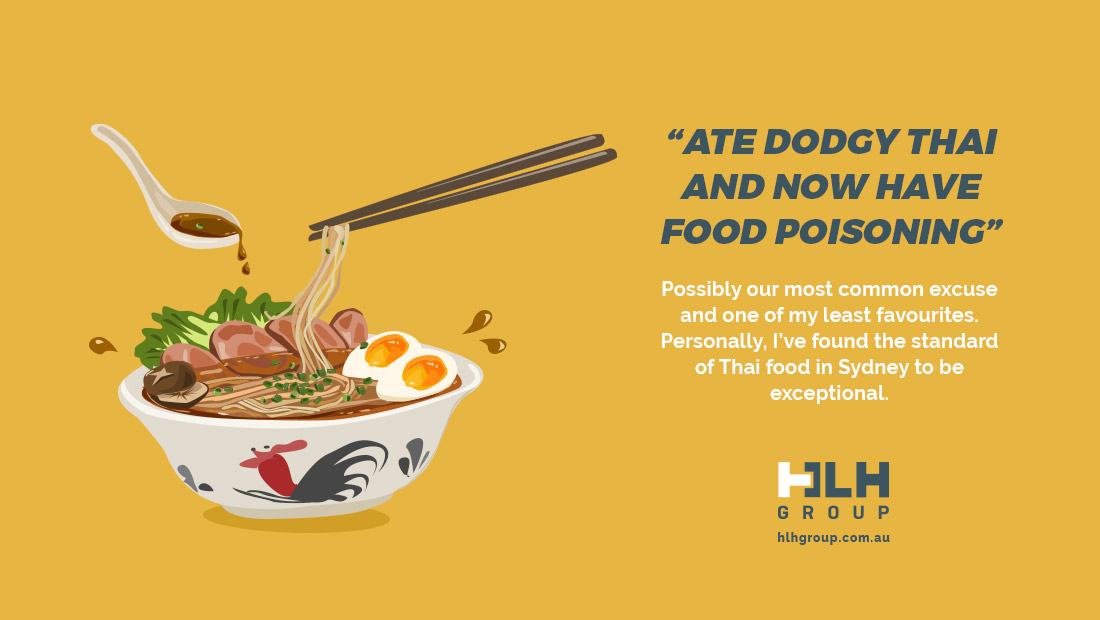 Top 10 Labour Excuses of 2022
10.) Just a single message at 2 am; "I can't make it tomorrow". Simple yet effective, this excuse leaves the recruiter with many questions and is likely to be a slow process to decipher.
9.) "Weather too good, going to the beach instead". We get it, when Sydney's weather is shining and the beaches are glistening it is almost impossible to resist. However, for HLH Group it doesn't help our workflow. Before accepting a job make sure to check the weather app on your phone.
8.) "Irish, let us down after St Paddy's Day." This one requires very little explanation (…don't worry some of our Irish office workers don't show up the next day either).
7.) "Dust in my phone charging port". A long-winded way of saying that he forgot to set an alarm or slept through it. Might need to head for scans with the potential of dust inside his head also.
6.) "Ate dodgy thai and now have food poisoning". Possibly our most common excuse and one of my least favourites. Personally, I've found the standard of Thai food in Sydney to be exceptional.
5.) "…" No show, no answer. These are the most painful. Your client also probably thinks you're incompetent for trying to send them someone who would do this. Please send us a message if you cannot make it to the site for whatever reason.
4.) "Grandma threw out his boots" That old chestnut.
3.) "Injured himself on the weekend riding his BMX Bike". Listen mate, you're not in the X-Games. Probably best to take it a bit easy on the old half pipe or rock the hard hat when you're riding.
2.) "Not going to work, I have moved to New Zealand". A lot can happen at a weekend. We get it, things pop up just message us whilst you're boarding your plane to another country.
1.) "TERMITES IN MY HOUSE". Need we say more?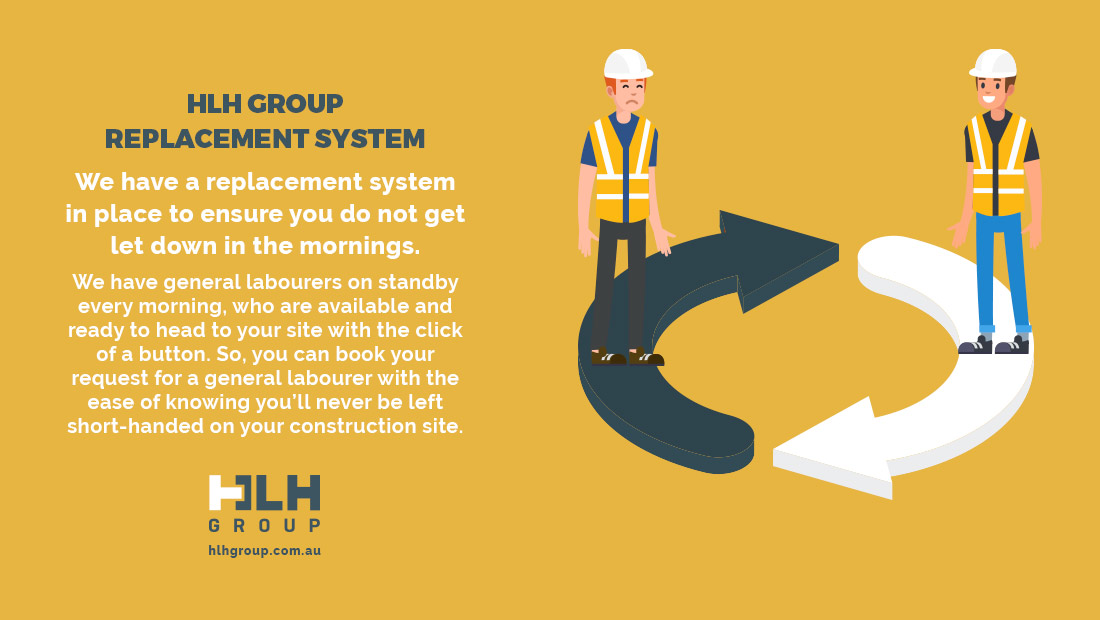 HLH Group Replacement System
When dealing with as many workers and clients as we do each day, there are always going to be a few outliers that do not cooperate and do not show up for work. Luckily, for our clients who use HLH Group and our labour hire services, we have a replacement system in place to ensure you do not get let down in the mornings. We have general labourers on standby every morning, who are available and ready to head to your site with the click of a button. So, you can book your request for a general labourer with the ease of knowing you'll never be left short-handed on your construction site.
Horrendous Labour Hire Excuses
There it is folks, that's my rundown of horrendous excuses for 2022 so far. Although they can be highly frustrating, some excuses can be genuinely quite funny. In a job as unpredictable as construction recruitment, you'll soon find that you're continually surprised. Even if you are losing clients and gaining wrinkles – at least you're having a few laughs along the way!