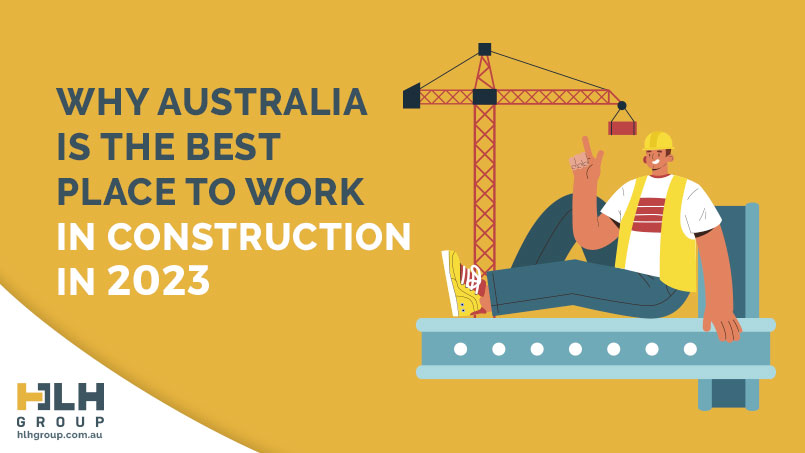 08 Feb

Why Australia Is the Best Place To Work In Construction in 2023
Construction in Australia in 2023
Australia's construction industry is booming. With the COVID-19 pandemic all but over and a reinforcement of new workers 2023 is set to be a big year for the construction industry in Australia. From large infrastructure projects on the metro, tunnels and road upgrades to the ongoing residential housing market growth, it's a good time to be a construction worker in Australia. With borders now fully open and an influx of skilled migrant workers and travellers – labour shortages are no longer a constraint on construction projects. Labour Hire has become increasingly more important for builders and developers to rely on. The following is a list of reasons why Australia and specifically Sydney is one of the best destinations in the world for construction workers.
Ideal Weather for Construction
I come from the central belt of Scotland in a small city called Stirling. All year round you can expect drizzling rain, cloudy skies and fairly cold conditions. Australia on the other hand generally has far better weather, many more days of sunshine and overall more pleasant conditions. Lots of construction work occurs outside or in open air conditions and if you ask the average worker at 6 am in morning which they prefer the majority would pick Australian weather. Drier conditions also benefit roofers, bricklayers and other trades which rely on a lack of moisture.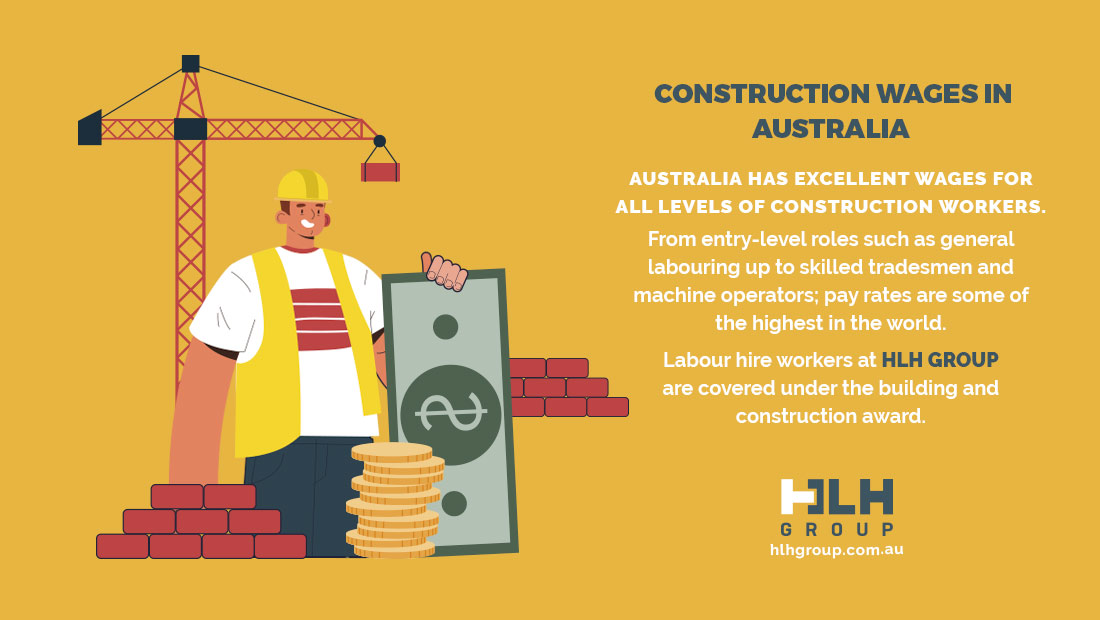 Construction Wages in Australia
Australia has excellent wages for all levels of construction workers. From entry-level roles such as general labouring up to skilled tradesmen and machine operators; pay rates are some of the highest in the world. Labour hire workers at HLH Group are covered under the building and construction award which gives them:
A daily travel allowance.
Overtime rates applied daily after 8 hours worked at the normal time.
Overtime rates on weekends and public holidays.
Meal allowance after 10 hours worked.
Attractive bonuses such as these make Australia and Sydney one of the best places to work for casual construction workers.
On-site Culture
Australians look after their workers. High standards of health and safety are mandatory throughout construction here and overseeing bodies such as Safe Work keep worker safety a priority. All machine operators and high-risk workers must pass regulated training to receive their license to work (for example forklift, working at heights etc.). Another point worth noting is that Aussies have a great sense of humour. If you know how to laugh at yourself you'll get on just fine on a site down here. On a Friday when the sun's out, you've completed a good weeks graft, the weekends are just around the corner, you've got a cold beer in your hand and the smell of the on-the-site BBQ is wafting through the air; there are few places you'd rather be.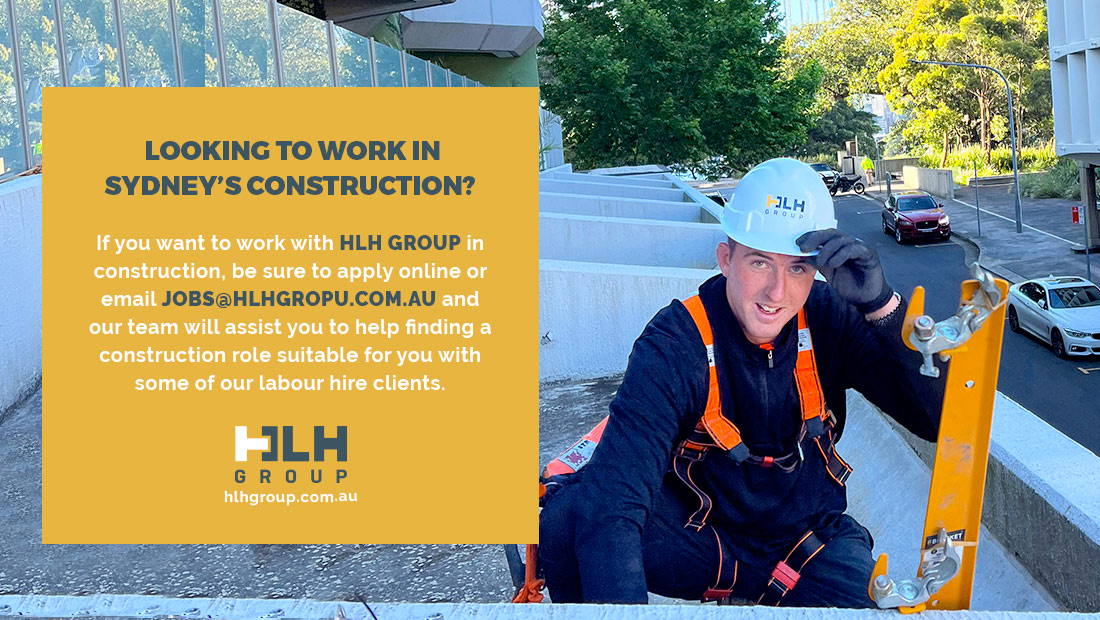 Looking to Work in Sydney's Construction?
If you want to work with HLH Group in construction, be sure to apply using this registration link and our team will assist you to help finding a construction role suitable for you with some of our labour hire clients.