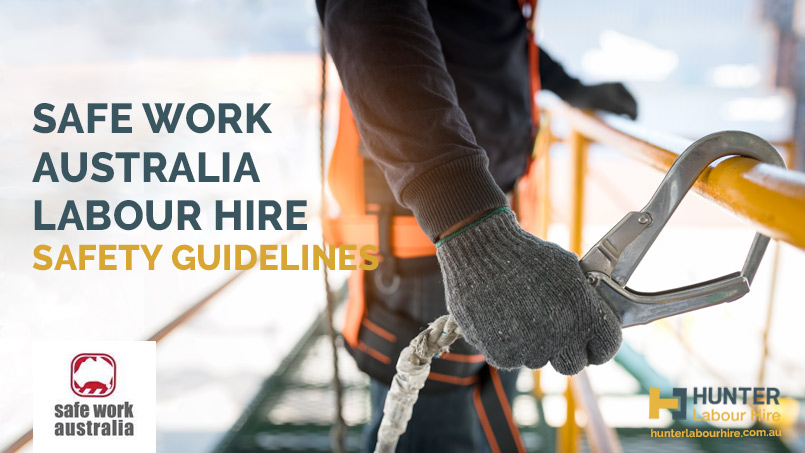 23 Aug

Safe Work Australia Labour Hire Safety Guidelines
Safe Work Australia Safety Guidelines
Safe Work Australia have recently brought in new guidelines regarding the safety of labour hire workers on site. Hunter Labour Hire have always made the safety of our workers the highest priority and carry out site visits, provide PPE and listening to any concerns our workers have whilst on site. As our slogan goes we supply "Quality tradespeople, quickly and safely". In this post we'll detail our focus on safety at every stage of the recruitment process through to when a worker is on site.
Safety Checks Before Engaging Labour Hire Workers
Hunter Labour Hire register all our workers in the office and conduct white card checks and a prestart induction with each worker before they are sent to site. During the process we discuss hazards and unsafe work practices, and what to do should an incident occur on site. All candidates also complete a HLH manual handling training course as part of our induction. Then prior to going to site we ensure all our workers have completed any online inductions and have the correct PPE for the job. Before you engage labour hire workers to carry out work, you should consider providing the labourer with detailed information about the nature of work to be carried out.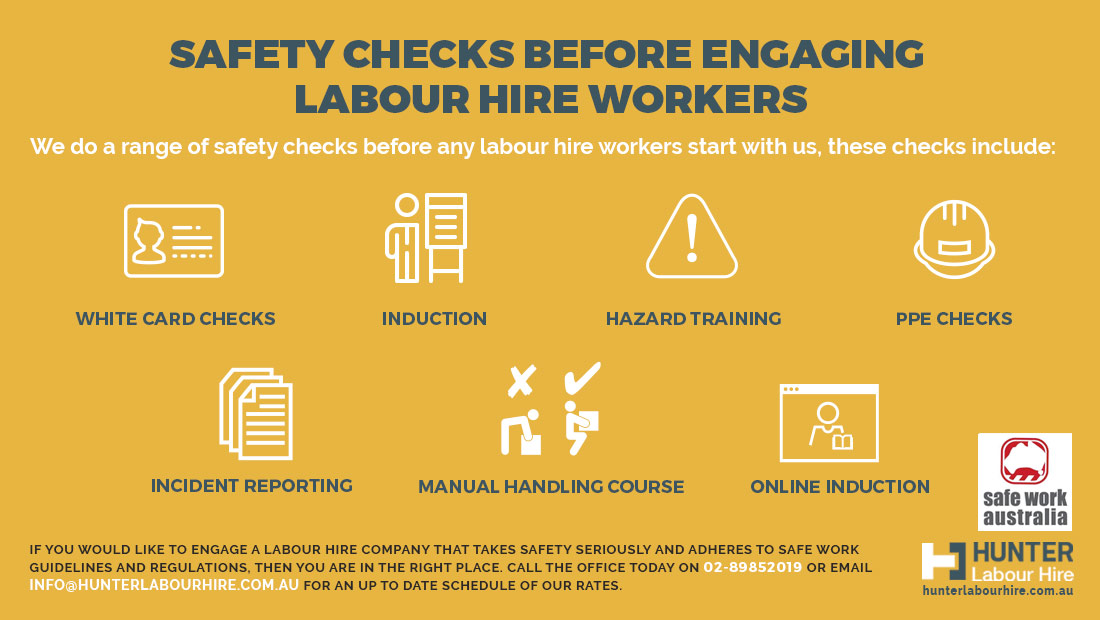 Safety Focus During a Labour Hire Worker's Placement
Hunter Labour Hire are constantly reviewing our workers on site and speaking with supervisors to make sure all the correct PPE is being worn and site rules adhered to. We also speak with our workers on a weekly basis to make sure they are happy and don't have any safety concerns on site. If a safety issue arises on site, we are required to head down to site and inspect the site to make sure it is safe for our workers.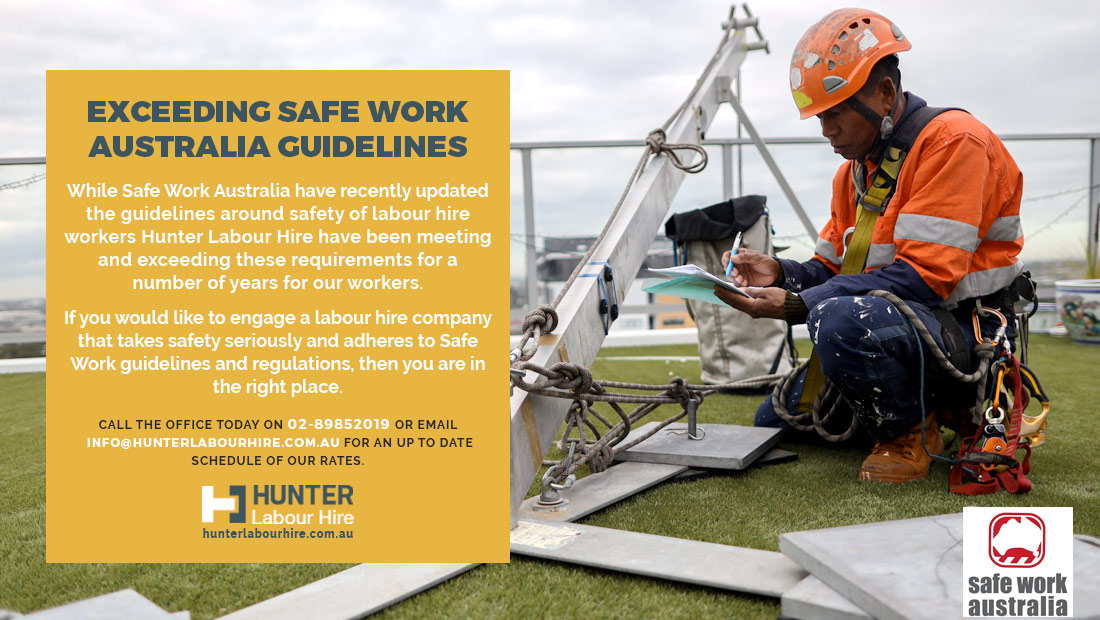 Exceeding Safe Work Australia Guidelines
While Safe Work Australia have recently updated the guidelines around safety of labour hire workers Hunter Labour Hire have been meeting and exceeding these requirements for a number of years for our workers. If you would like to engage a labour hire company that takes safety seriously and adheres to Safe Work guidelines and regulations, then you are in the right place. Call the office today on 02-89852019 or email info@hunterlabourhire.com.au for an up to date schedule of our rates.